U.S. ag exporters keeping eye on Panama Canal backlog
U.S. ag exporters keeping eye on Panama Canal backlog
Longer wait times, draft restriction leads to sharp rise in vessels awaiting transit.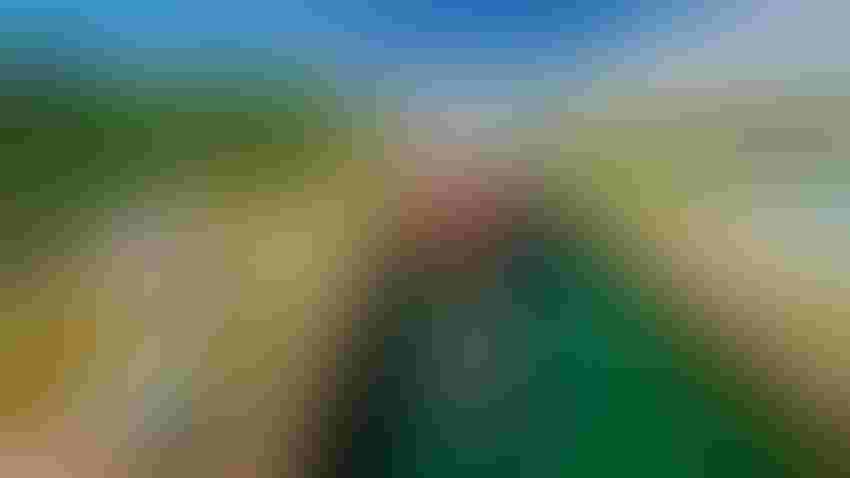 A backlog of nearly 200 ships was reportedly awaiting transit through the Panama Canal last week, the result of ongoing drought that has affected the water level at Lake Gatun, the reservoir that supplies water for the canal locks to operate. Now, the Panama Canal Authority (ACP) says that number stands at approximately 120 vessels, and while this is an improvement from the previously reported number, ACP noted that under normal circumstances, only around 90 vessels are waiting. Currently around 32 vessels transit the canal daily, but this is down from 36 per day in normal conditions. Average wait time for vessels has also risen from 6-7 days last month to 9-11 days.
"Despite the challenges and the measures we've had to take, the high demand for the Panama Canal's services showcases the confidence the global shipping community places in us. It underscores our competitiveness and the vital role we play in global trade," ACP said in an Aug. 22 update.
The Panama Canal has 46% of the total market share of containers moving from Northeast Asia to the East Coast of the United States. It also serves more than 144 maritime routes connecting 160 countries and reaching some 1,700 ports globally.
The U.S. agriculture industry is closely monitoring the situation as the U.S. is the largest user of the canal.
U.S. Meat Export Federation (USMEF) spokesperson Joe Schuele said the delays are a significant concern for red meat exporters.
"The industry obviously needs outbound vessels to stay as 'on schedule' as possible, but we also need inbound vessels carrying import cargo to the U.S. to arrive promptly, as well. These are the same vessels exporters rely on to carry their shipments, and any delays affect available shipping capacity," he explained.
Still, Schuele said one silver lining is that U.S. red meat routed through the Panama Canal is likely to be frozen, rather than chilled. "While it is still a financial burden having frozen shipments delayed at the canal, frozen product doesn't face the same shelf-life concerns that chilled shipments would."
Exporters that are shipping, for example, chilled beef or pork to Japan or Korea will almost always move that product off the U.S. West Coast, while shipments of chilled beef to Europe will almost always move off the East or Gulf Coasts, he noted.
Mike Steenhoek, executive director of the Soy Transportation Coalition, shared that dry bulk vessels carrying soybeans and grain have not yet been impacted by the draft restrictions since they transit the original Panamax locks, which have maintained the normal 39.5 ft. draft level. He said ACP was close to imposing a 1 ft. draft restriction on the Panamax locks, but recent rainfall helped avoid the reduction.
Subscribe to Our Newsletters
Feedstuffs is the news source for animal agriculture
You May Also Like
---