Trump upset over ag being targeted by China
Trump upset over ag being targeted by China
President instructs Ag Secretary Perdue to use his broad authority to implement a plan to protect American farmers and agriculture from trade fallout.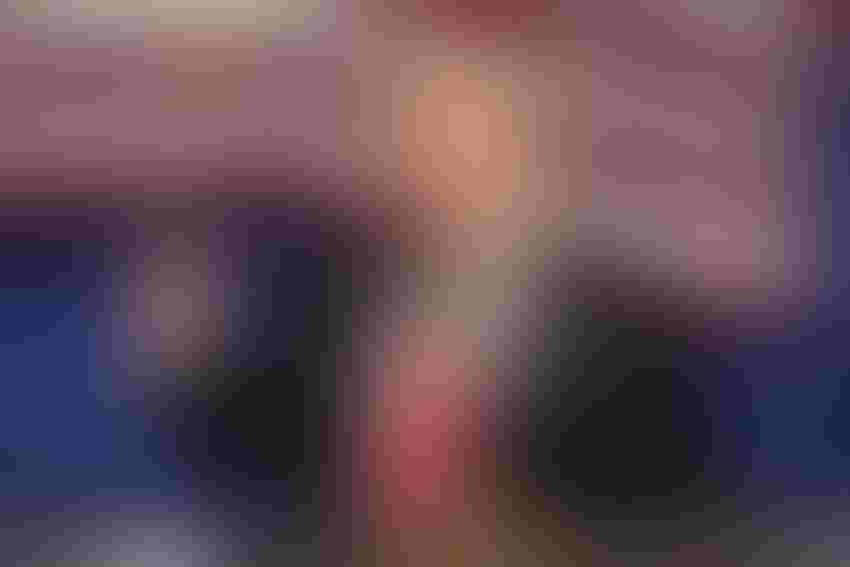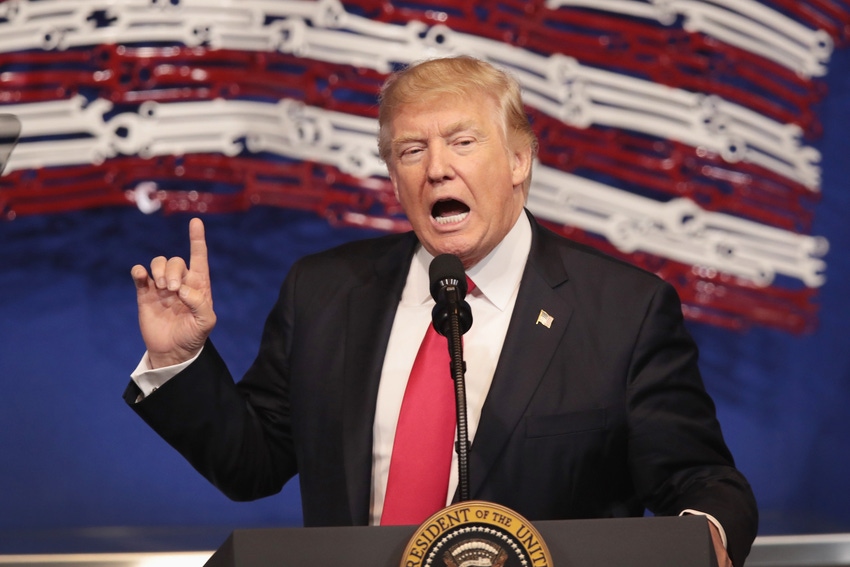 President Donald Trump speaks to workers at the headquarters of tool manufacturer Snap-On on April 18, 2017, in Kenosha, Wis.
Scott Olson/Getty Images
In the ongoing, tit-for-tat trade spat between the U.S. and China, President Donald Trump has asked the U.S. Trade Representative to examine imposing another $100 billion of additional tariffs against China because it chose to harm the U.S. agriculture industry. He also has instructed Secretary of Agriculture Sonny Perdue to offer any way to protect and support U.S. farmers and agricultural interests.
On April 3, 2018, USTR announced approximately $50 billion in proposed tariffs on imports from China as an initial means to obtain the elimination of policies and practices identified in the investigation.
"Rather than remedy its misconduct, China has chosen to harm our farmers and manufacturers," Trump said in a statement. "In light of China's unfair retaliation, I have instructed the USTR to consider whether $100 billion of additional tariffs would be appropriate under Section 301 and, if so, to identify the products upon which to impose such tariffs."
In response to the additional $100 billion in tariffs, a spokesman for China's Ministry of Commerce, said, "We don't want to fight, but we're not afraid of a trade war. The statement to the U.S. side that we will listen to its words."
The spokesman added, "If the U.S. side ignores China and the international community and insists on unilateralism and trade protectionism, the Chinese side will definitely fight back and take a new comprehensive response and resolutely defend the interests of the state and people at all costs. The Sino-U.S. economic and trade conflict is a provocation by the United States, which is essentially a challenge to global multilateralism, American protectionism and global free trade."
Meanwhile, Trump instructed Perdue to use his broad authority to implement a plan to protect American farmers and agriculture.
The idea of offering additional support to farmers continues to be mentioned, including USTR Robert Lighthizer's testimony on Capitol Hill in recent weeks, and Senate Agriculture Committee chairman Pat Roberts (R., Kan.) has also mentioned the need to offer some kind of assistance to producers.
Although the farm bill might offer the best vehicle, the Credit Commodity Corp. also offers a possibility for providing some assistance to farmers.
"Trade wars are not good for anyone, and we urge President Trump and other negotiators to take a constructive approach in the ongoing negotiations," National Sorghum Producers chairman and Nebraska farmer Don Bloss said.
Subscribe to Our Newsletters
Feedstuffs is the news source for animal agriculture
You May Also Like
---