Trump takes on WOTUS redo
Trump takes on WOTUS redo
President orders EPA and Army Corps of Engineers to repeal or rewrite waters of the U.S. regulation.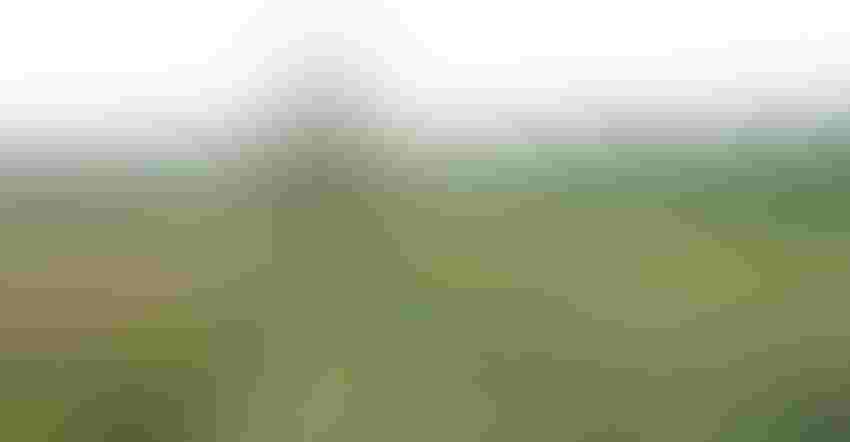 his Maryland farmer worked with the U.S. Department of Agriculture's (USDA) Natural Resources Conservation Service (NRCS) to plant buffers and install a stream crossing, reducing erosion and improving the stream's water quality.
USDA
In an executive order issued Tuesday afternoon, President Donald Trump said his Administration will be reviewing the "waters of the U.S." (WOTUS) rule. Those in the agriculture industry have considered the WOTUS rule the overregulation poster child, and many quickly praised the President's action in hopes that a more workable solution will come out of the new Administration.
The rule's jurisdiction – based on several U.S. Supreme Court decisions – had included "navigable" waters and waters with a significant hydrologic connection to navigable waters, but the regulation broadened that to include, among other water bodies, upstream waters and intermittent and ephemeral streams such as the kind farmers use for drainage and irrigation. It also covered lands adjacent to such waters.
The executive order requires the administrator of the Environmental Protection Agency and the assistant secretary of the Army for Civil Works to review the final rule and publish for notice and comment a proposed rule rescinding or revising the rule.  It also requires EPA and the Army Corps of Engineers to notify the attorney general of the pending review of the rule in respect to how to proceed on the ongoing litigation before the federal courts related to the final rule.
The WOTUS rule was challenged in courts by more than 30 states, environmental organizations and numerous industry groups. In October 2015, a federal appeals court issued a stay preventing the rule's implementation.
American Farm Bureau Federation president Zippy Duvall said EPA failed to listen to farmers' and ranchers' concerns when drafting the rule and instead created widespread confusion for agriculture.
"Farmers and ranchers have been calling for a commonsense approach to regulatory reform, and today the Trump Administration responded to that call. EPA has too long been characterized by regulatory overreach that disregards the positive conservation efforts of farmers and threatens their very way of life. Today's action is as much a beginning as an end, and there is much work to do to ensure that any revised rule is transparent and fair for America's farmers and ranchers," Duvall said.
National Corn Growers Assn. president Wesley Spurlock welcomed the effort to reduce regulatory burden, saying, "We fully support the repeal of the WOTUS rule. Farmers and ranchers care deeply about clean water, but this rule had significant flaws. It was arbitrarily written, legally indefensible and extremely difficult to implement."
The National Pork Producers Council (NPPC) argued that the rule would have given the government broad jurisdiction over land and water use, as well as set up farmers for additional attacks from those who don't understand normal farming practices.
NPPC president John Weber, a pork producer from Dysart, Iowa, said the rule was a "product of a flawed regulatory process that lacked transparency and no doubt would have been used by trial lawyers and environmental activists to attack farmers."
National Grange president Betsy Huber said the group is happy that the Administration is taking a step back to allow for more vetting of the WOTUS rule before potential implementation.
"The expansion of the definition of 'navigable water' includes puddles, long-dried ditches and other land that collects rainwater but does not act as a waterway. This would bring nearly all of our farms to a halt as they attempted to comply with a rule that intrudes too far into property rights," she said. "In essence, the WOTUS rule was a veiled attempt to bring entire watersheds under federal land use control, whether the water there was impaired or not."
Legislative work ahead?
Legislators from both sides of the aisle were present when Trump signed the executive order. In 2015, there was bipartisan work to require a redo of the WOTUS rule, and that work could start up again in the new Congress.
Sen. Heidi Heitkamp (D., N.D.), who was on hand for the signing, was part of the bill introduced in 2015 that offered a compromise fix by scrapping the rule, sending it back to EPA and requiring the agency to take into account stakeholders' concerns.
Heitkamp said she will continue to push Congress to pass legislation to undo the WOTUS rule. If passed, such legislation would go into effect immediately, while the new executive order — although a needed step — still has to go through the rule-making process.
Subscribe to Our Newsletters
Feedstuffs is the news source for animal agriculture
You May Also Like
---