Trump opens door for immigration reform
Trump opens door for immigration reform
Agricultural groups looking for reform hopeful there is movement by late spring or early summer to find workable solutions for establishing a legal workforce.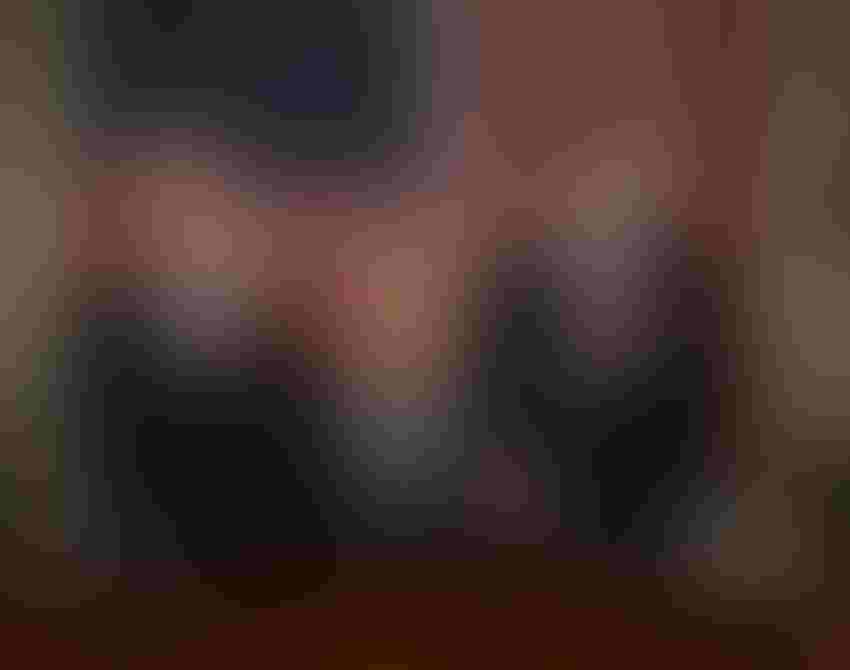 U.S. Vice President Mike Pence (left) and speaker of the House Paul Ryan (right) applaud as U.S. President Donald J. Trump (center) arrives to deliver his first address to a joint session of the U.S. Congress on Feb. 28, 2017, in the House chamber of the U.S. Capitol in Washington, D.C.
Jim Lo Scalzo/Pool/Getty Images News
In his initial days of office, President Donald Trump has put much of his focus on enforcing immigration laws, particularly removing violent criminals who are here illegally. In his speech before the joint session of Congress Tuesday evening, he spoke somewhat positively for the first time about the next steps in fixing the broken immigration system.
"I believe that real and positive immigration reform is possible, as long as we focus on the following goals: to improve jobs and wages for Americans, to strengthen our nation's security and to restore respect for our laws," Trump told members of Congress. "If we are guided by the well-being of American citizens, then I believe Republicans and Democrats can work together to achieve an outcome that has eluded our country for decades."
Kristi Boswell, director of congressional relations at the American Farm Bureau Federation, expressed optimism that the change in tone may help advance progress on Capitol Hill. "Although it is a small step, it is positive recognition that this issue deserves more and that immigration enforcement alone is not the solution," she said. "I hope the White House taking these proactive approaches can open the logjam Congress has had addressing immigration."
Trump called for a new merit-based immigration system limited to people who can support themselves, saying it would raise U.S. wages and boost the economy. There has been some work within the dairy industry to encourage a state-based visa program, which allows Congress to sanction states to make their own decisions and, if they choose, permit a guest worker visa program run by individual state governments and based on the economic necessities of each individual state.
Laurie Fischer, American Dairy Coalition founder and chief executive officer, said she's happy to hear the President is considering some type of legal immigrantion program for undocumented workers. The dairy industry, with its 24/7, 365-days-a-year needs, is not able to utilize currently available work visa programs such as the H-2A program, which also is bureaucratic and cumbersome.
"I'm hoping with encouragement asking both sides to work together, we can get to a place where we can agree on something," Fischer said.
However, Fischer fears that the voices on Capitol Hill saying to build a wall are much louder than agriculture's voices saying to find a solution and provide a legal workforce.
Fear and anxiety continue to be felt by dairy producers and their employees as the Trump Administration ramps up enforcement activities. If the defense spending bill includes the requested money for additional enforcement officers, such fear and anxiety will continue, Fischer said.
As the fear of raids increases, she said it's important to remain visible on Capitol Hill. "We only survive if our dairy producers survive," Fischer said.
Boswell said she expects the best-case scenario for digging in deeper to solidify ideas will come in late spring and early summer. The calendar remains full with talks to pass tax reform and repeal Obamacare.
As the White House continues to carry out its enhanced border security from the executive orders, the Farm Bureau will be closely watching to see how that affects the agriculture industry. "If it does translate into crop losses or shortages, we will be making that known and using those messages in an effort to move agricultural labor reform ahead," Boswell said.
The Ag Workforce Coalition is consistently meeting and still engaged with making sure to beat the economic message on the need for immigration reform, Boswell added.
Subscribe to Our Newsletters
Feedstuffs is the news source for animal agriculture
You May Also Like
---