Trump officially withdraws from TPP
Trump officially withdraws from TPP
Agricultural groups express concern over TPP withdrawal and NAFTA renegotiation.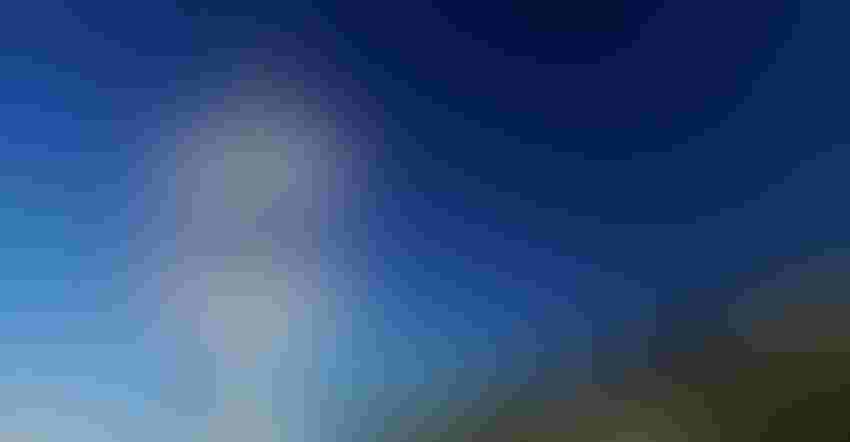 President Donald Trump made good on his campaign promise when, in one of his first actions as President on Monday, he officially withdrew the U.S. from the 12-nation Trans-Pacific Partnership (TPP) trade agreement.
Agricultural groups expressed concern, because TPP offered an opportunity to expand agricultural exports as domestic prices remain low.
Groups also continued to stress the importance of delicately addressing renegotiation of the North American Free Trade Agreement (NAFTA), which is another promise Trump plans to keep during his first days of office.
The TPP countries represents 40% of the world's gross domestic product, and according to the Peterson Institute, the trade deal would have increased overall U.S. exports $357 billion by 2030. Additionally, TPP was the first regional trade agreement to address the need to coordinate international policy on trade in the products of agricultural biotechnology -- a benefit that the American Soybean Assn. (ASA) said it will push to see in any future agreements with TPP partner nations.
Zippy Duvall, president of the American Farm Bureau Federation (AFBF), cited the bureau's research showing that TPP could have added $4.4 billion annually to the struggling agricultural economy. "With this decision, it is critical that the new Administration begin work immediately to do all it can to develop new markets for U.S. agricultural goods and to protect and advance U.S. agricultural interests in the critical Asia-Pacific region," Duvall said.
ASA president Ron Moore, a soybean farmer in Roseville, Ill., added that "TPP held great promise" for soybean farmers and "has been a key priority for several years now. We're very disappointed to see the withdrawal today." Soybeans are the leading U.S. agricultural export, and markets in Southeast Asia and Latin America continue to grow in their potential as buyers of U.S. soy.
The biggest beneficiary from TPP, however, was the U.S. livestock industry -- in the form of increased meat and dairy exports -- which also represents the largest domestic market for soybean meal.
The American Feed Industry Assn. condemned Trump's action, with president and chief executive officer Joel G. Newman saying, "TPP, and agreements like it, are key to setting the terms and rules for future trade relationships, creating higher standards and expectations than previous trade deals. While the U.S. economy generally deals with a trade deficit, agriculture is the one segment where our country enjoys a strong trade surplus."
U.S. agricultural exports, including commercial feed, are increasing despite a global slowdown in overall trade. U.S. feed industry jobs are created and supported by overseas demand for American products. Trade agreements such as TPP allow U.S. producers to exploit growing overseas demand. Much of this growing demand is in the Asia-Pacific region, but mounting competition and new trade agreements within that region that exclude the U.S. continue to block opportunities for the U.S. feed industry to capture this demand.
"TPP was intended to assist the U.S. in setting a global trade agenda, addressing international competition and combating continued market share losses in the region," Newman said. "Without TPP, the U.S. feed industry will lose more than the opportunities provided by tariff reductions. We will lose the opportunity to facilitate new trade relationships by addressing larger sanitary and phytosanitary issues, environmental protections, domestic job creation and regulatory cooperation. As President Trump further assesses U.S. trade relations in the Pacific Rim and any potential trade agreements going forward, we hope components of TPP beneficial to our industry will be preserved."
Agricultural groups also expressed concerns about the trade actions Trump is taking without any proposed solutions going forward. In a meeting Monday with union leaders after he signed the TPP withdrawal, he said he would do "one-on-one trade" with the nations that were previously involved in TPP negotiations. 
Dairy groups welcomed the approach of replacing TPP with bilateral agreements with countries such as Japan, Vietnam and others in Southeast Asia.
"We're especially concerned that the Administration is taking these actions without any meaningful alternatives in place that would compensate for the tremendous loss that cattle producers will face without TPP or NAFTA,"  National Cattlemen's Beef Assn. president Tracy Brunner said. "TPP and NAFTA have long been convenient political punching bags, but the reality is that foreign trade has been one of the greatest success stories in the long history of the U.S. beef industry."
Brunner added that "American cattle producers are already losing out on $400,000 in sales every day because we don't have TPP, and since NAFTA was implemented, exports of American-produced beef to Mexico have grown by more than 750%."
Duvall said he hopes to get the Administration's commitment to ensure that the U.S. does not lose the ground gained – whether in the Asia Pacific, North America, Europe or other parts of the world.
Moving forward, ASA said it expects to see a plan in place as soon as possible to engage the TPP partner nations and capture the value lost with the U.S. withdrawal.
With net farm income down by more than 40% compared with levels just a few years ago, trade deals with Asia-Pacific countries are needed to make up for the $4.4 billion in annual net farm income farmers are losing from not moving forward with the TPP. "Also, we expect a seat at the table to help ensure these agreements, in whatever form they take, are crafted to capture their full value for soybean farmers," Moore said. "Trade is too important for us to support anything less."
Trump has promised to renegotiate NAFTA. An updated statement on the website of the new Trump-led White House says, "If our partners refuse a renegotiation that gives American workers a fair deal, then the President will give notice of the United States' intent to withdraw from NAFTA." When asked at the meeting with union leaders when he would renegotiate NAFTA, Trump responded, "At the appropriate time."
Reports indicate that Trump will begin talks for NAFTA renegotiation when he meets with Canadian and Mexican leaders this week. CNN reported at a White House event Sunday that Trump said he had scheduled meetings with Canada's Prime Minister Justin Trudeau and Mexico's President Enrique Peña Nieto. The White House said the meeting with Nieto is set for Jan. 31.
In a letter sent on Monday, 130 farm and food organizations called on Trump to preserve hard-fought agricultural market access in Mexico. "The market integration provided by NAFTA has increased competitiveness in the face of a rapidly changing global economy," the letter said. "Although some important gaps in U.S. export access still remain, increased market access under NAFTA has been a windfall for U.S. farmers, ranchers and food processors. U.S. food and agriculture exports to both countries have more than quadrupled, growing from $8.9 billion in 1993 to $38.6 billion in 2015."
Brunner warned that sparking a trade war with Canada, Mexico and Asia will only lead to higher prices for American-produced beef in those markets and will put American producers at a much steeper competitive disadvantage.
Duvall also said AFBF believes it is important to re-emphasize the provisions of NAFTA with Canada and Mexico that have been beneficial. "U.S. agricultural exports to Canada and Mexico have quadrupled from $8.9 billion in 1993 to over $38 billion today due in large part to NAFTA. Any renegotiation of NAFTA must recognize the gains achieved by American agriculture and assure that U.S. ag trade with Canada and Mexico remains strong. AFBF will work with the administration to remove remaining barriers that hamstring the ability of America's farmers and ranchers to benefit from trading relationships with our important North American trading partners," Duvall said.
Subscribe to Our Newsletters
Feedstuffs is the news source for animal agriculture
You May Also Like
---