Trump eyes NAFTA overhaul
Trump eyes NAFTA overhaul
Cabinet officials and White House make strong statements about targeting NAFTA renegotiating in initial days of office.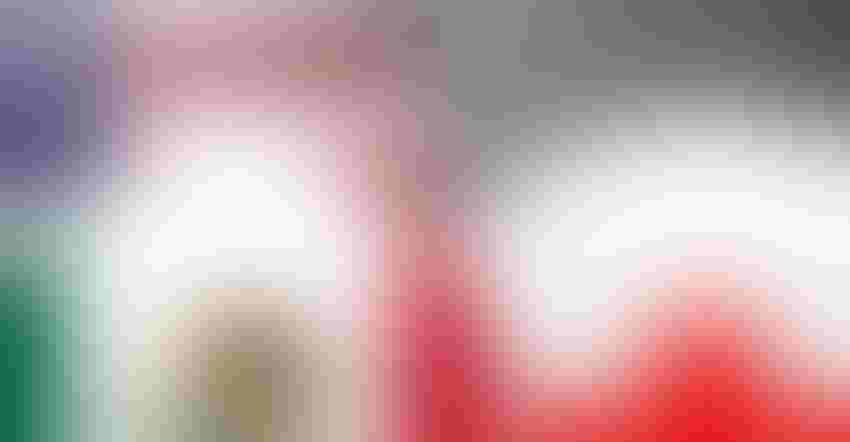 Just hours after being sworn into office, President Donald Trump didn't go after China but, rather, made strong promises about overhauling the North American Free Trade Agreement (NAFTA).
"President Trump is committed to renegotiating NAFTA. If our partners refuse a renegotiation that gives American workers a fair deal, then the President will give notice of the United States' intent to withdraw from NAFTA," the White House website said.
Nomination hearings for many of Trump's Cabinet picks also gave a glimpse into how the new Administration plans to tackle addressing NAFTA.
Wilbur Ross, Trump's nominee for commerce secretary, looks to be the one who will take the lead role in advancing Trump's trade policy. He said to senators, "I am not anti-trade. I am pro-trade, but I'm pro-sensible trade." He said expanding exports would be the number-one priority.
Ross vowed to make sweeping changes to NAFTA his top priority as the Trump Administration looks to make good on campaign promises.
Steve Mnuchin, Trump's pick for treasury secretary, said during his nomination hearing that the Trans-Pacific Partnership (TPP) should be the starting point for renegotiating NAFTA. Sen. Tom Carper (D., Del.), in his exchange with Mnuchin, said the decades-old NAFTA was revisited in the context of TPP. "I would hope that the starting point is the work that you've done," Mnuchin said of the work on TPP. "I'm optimistic that we can renegotiate a deal that's both advantageous to us and advantageous to Mexico."
Ag groups speak of importance
In 2016, U.S. farmers sent nearly $24 billion and $19 billion worth of agricultural products to Canada and Mexico, respectively, which agricultural groups made sure to point out in a letter they sent to Trump and Vice President Mike Pence earlier this month.
"Disrupting U.S. agricultural exports to these nations would have devastating consequences for our farmers and the many American processing and transportation industries and workers supported by these exports," the letter stated.
Mexico is currently the top importer of U.S. corn, the number-two customer for U.S. dried distillers grains with solubles and a leading buyer of U.S. barley and sorghum, making it a critical market for U.S. farmers.
Ryan LeGrand, U.S. Grains Council director in Mexico, said trade has quadrupled between the U.S. and Mexico under NAFTA.
"Animal sectors in Mexico have greatly benefited from the phasing out of tariffs and quotas for U.S. corn and other grains into Mexico," LeGrand said. "When NAFTA was implemented, the Mexican animal production sector was really in its infancy, and today it has grown into a state-of-the-art industry and rivals any of the top feed industries around the world."
LeGrand warned that if NAFTA's preferences weren't in place, U.S. farmers would feel the pinch.
"It would be a pretty bad situation for American farmers if NAFTA is weakened. We really don't want that to happen because what you would probably have is an increase in tariffs, and that would cause the Mexicans to look south — look to Brazil and Argentina — for more of their corn, cutting into our market share and eventually affecting the price of U.S. corn," LeGrand said.
Industry groups in Canada are hoping to maintain a beneficial relationship with the U.S. The Canadian Cattlemen's Assn. said it expects that the Canadian government's trade policy apparatus will be "geared toward ensuring the overall Canada-U.S. relationship is poised to maintain the preferred relationship that (NAFTA) currently provides and to identify possibilities to further improve trade opportunities." The cattle group also expects the government of Canada to encourage industry groups and individual companies to reach out to U.S. counterparts to ensure that all fully appreciate the value of maintaining the close relationship.
Subscribe to Our Newsletters
Feedstuffs is the news source for animal agriculture
You May Also Like
---