Trump adviser working on moving ag's economic needle
Trump adviser working on moving ag's economic needle
Ray Starling identifies trade, access to labor, regulatory reform and rural infrastructure as top priorities.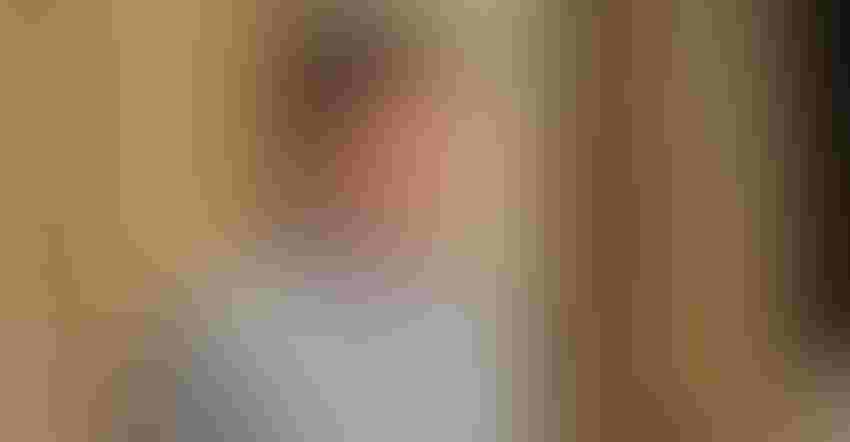 Although many reports out of the White House may show President Donald Trump as responsive to rural America, Ray Starling, special assistant to the President for agriculture, trade and food assistance, said there is a strong focus on how to move the economic needle for agriculture.
In his first 100 days of office, Trump has taken on some important issues relevant to agriculture, with one of the biggest accomplishments being the executive order to repeal or reissue the waters of the U.S. rule, Starling said in an address to the annual meeting of the North American Agricultural Journalists on Monday morning. The Environmental Protection Agency's decision to reject the petition on chlorpyirfos also was huge news for the 40,000 farmers who use the pesticide.
Starling said the President's proclamation on National Ag Day was noteworthy. After signing that proclamation "I love my farmers," Trump told Starling he realizes that farming is tough and is a tough way to make a living. Starling said the President understands that agriculture is important and is a "willing cheerleader" for the industry.
Starling, who serves on the President's National Economic Council, said this Administration has four principle priorities for improving the economic situation of rural America. He said in his last eight weeks serving in this role, he has seen a shared appreciation for agriculture in the White House, but there's also a "lot of pent-up demand for things we need to do." The goal is to prioritize those issues to make sure the "big rocks in the jar get in first" while everything else that's smaller gets in later, Starling said.
Trade is on the top of that list, because, as Starling noted, it won't make farmers more money if inputs get cheaper, the weather cooperates or American consumers start to consume more; rather, it will happen if new markets are found.
Previously, Starling saw the North American Free Trade Agreement (NAFTA), Japan and then China as the order of priorities for trade conversations. However, he said the conversations with China that started at Trump's Florida residence a few weeks ago "went extremely well" and feels that the 100-day plan developed between the two countries is encouraging. Starling said he is "excited about where we are in the China conversation." Bilateral discussions with Japan are also going well, he added.
On NAFTA, Starling said part of the setback is U.S. Trade Representative ambassador Robert Lighthizer's delayed confirmation in the Senate. "The Senate would love to see Lighthizer in place before they tackle NAFTA in earnest," he said. Starling expects Lighthizer to be a key leader for agriculture because he said "all the right things we need to do for agriculture" in his nomination hearing.
When Georgia Gov. Sonny Perdue is confirmed as the U.S. agriculture secretary, that will also provide another cheerleader for addressing the agriculture industry's needs, he added.
Access to labor is another issue Starling sees as crucial to help improve the economic situation for rural America. He said his parents use the H-2A program, so he knows firsthand the challenges within that program. He added that the Midwest is not immune to the labor woes, as he has heard from officials in Kansas, Nebraska and Iowa about their labor challenges, which he said was a "wake-up call" to him on the widespread labor issues agriculture faces.
He said the quick victories can come not on the legislative front but through things like looking at whether language within H-2A can be expanded to allow for more participation from the sectors that traditionally have not been able to participate, such as the dairy industry. He also discussed moving the H-2A program from the U.S. Department of Labor to the U.S. Department of Agriculture, but that isn't a silver bullet for fixing the program.
The legislative effort should build on the consensus to improve labor access and also check the boxes on enhancing national security and ensuring program integrity.
Deregulation has been a priority for the Trump Administration since day 1, and Starling said that will be elevated to a new level Tuesday, when the President plans to sign an executive order that calls for a 180-day review of regulations that affect agriculture. He also plans to host a round table with 15 farmers representing different geographies, ages and crop segments to hear what their priorities are for the Administration.
Starling noted that the agricultural community's "biggest beef is not with USDA" but, instead, "things we can improve upon with program efficiency across agencies" regarding intersecting challenges with EPA, the U.S. Department of Interior and DOL and looking for which regulations make sense and what the end goal of those regulations is.
Starling said the round table also shows the Administration's dedication to economic growth as opposed to just making people feed good. "The best farmland preservation is profitability," he said. "'If I'm profitable this year, I will be able to farm next year.'"
Starling noted that there's a strong desire to continue to invest in rural infrastructure, and that includes land-grant colleges and agricultural research. "We are serious about how we can become more productive and money we are spending there going to good use and moving the needle economically," he said.
Subscribe to Our Newsletters
Feedstuffs is the news source for animal agriculture
You May Also Like
---