Time to create FSMA to-do list
Time to create FSMA to-do list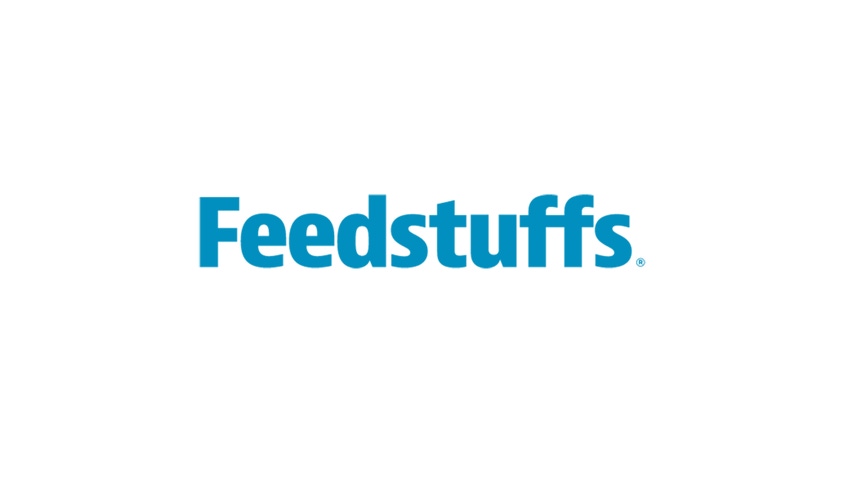 WHILE reading through 21 CFR parts 11, 16, 117, 500, 507 and 579, Current Good Manufacturing Practices (CGMPs), Hazard Analysis & Risk-Based Preventive Controls (HAPC) for Food for Animals, that were released on Sept. 17, we began to wonder how long we could procrastinate before starting to develop a plan of action.
Based on the rules, CGMP compliance dates are in three years for very small businesses, two years for small businesses and one year for all other businesses, while the HACP compliance dates are in four, three and two years for those business classifications, respectively.
This may seem like a long time, but most of us in the feed industry will probably fall in the two-year time frame for CGMPs and three years for HAPC.
Time management experts will tell you to create a to-do list and break down large tasks into smaller, more manageable tasks.
Therefore, with that in mind, we're going to share some suggestions for a Food Safety Modernization Act (FSMA) regulations to-do list. Keep in mind that we only listed 10 items because that seemed like a manageable number to start with. However, as you complete one item, add another to the list:
1. Read five pages of the regulations each day, starting with page 56337 of 21 CFR Part 117 of the Federal Register (volume 80, number 180) published on Sept. 17, 2015. Carefully read the definitions and the requirements for CGMPs and HAPC.
2. Determine if subpart C — HACP — will be required in your facility. Some exemptions apply to operations that manufacture feed and feed their own animals, provided that it is all under one management system. Feed mills in integrated systems that supply contract growers may not qualify for the exemption.
3. Create three-ring binders for each of the following: prerequisite programs, CGMPs, standard operating procedures and a feed safety plan. Prerequisite programs may be a new term for your facility, but think of them as the foundation for any good feed manufacturing operation. Examples include pest control, housekeeping, preventive maintenance and inventory management, etc.
4. Create a quality management system team. A quality management system team should be made up of individuals with different expertise in the business. A well-balanced team will consist of the plant manager, shift supervisor, operator, quality supervisor, nutritionist and sales or production person. The team will also be valuable in creating the plant's process flow, identifying hazards and developing preventive controls.
5. Identify the "preventive controls qualified individual" within the facility who can develop and apply an animal food safety system. A standardized curriculum will need to be created to address training for the individual(s) who will be responsible for the program at the feed mill.
6. Attend educational seminars or participate in an informational webinar on FSMA. Trade organizations offer educational opportunities for their members, as do some universities. While a hazard analysis and critical control points (HACCP) program is not required by FSMA, HACCP training courses will provide a better understanding of prerequisite programs, hazard analysis and control points.
7. Create a training program that documents the employee training provided. To see examples, search for "developing a training program for new employees" on the web.
8. Create a standard operating procedure that addresses the personnel requirements for Part 507.14 of the CGMP regulations. These regulations address the basic principles of employee hygiene such as hand washing, personal cleanliness, removing jewelry and storing clothes in areas that are not used for feed manufacturing.
9. Create a recall plan. The internet is full of good examples of feed recall plans. The Canadian Food Inspection Agency has an editable recall manual that outlines the policies, procedures, requirements and steps to be taken in the event of a product recall. The document is a good starting point when creating a recall plan.
10. Walk through the feed mill, and make a list of all of the processes and procedures already in place that contribute to the manufacturing of a safe, high-quality feed. Many times, feed mills already have good manufacturing practices in place, but they often just don't document these practices. For example, do you train your employees to manufacture feed, patch leaks in the roof and conduct housekeeping on a regular basis? If you answered "yes," then you've already identified a few CGMPs in your facility.
FSMA will initially require development of new programs and procedures, but keep in mind that the objective of the new law is to ensure that the U.S. food supply is safe and to shift the focus of FDA from responding to contamination to preventing it from ever entering the food supply.
When it comes to preparing for FSMA, think of this quotation from H. Jackson Brown: "When there is a hill to climb, don't think that waiting will make it smaller." We hope you are motivated to put down this article, find a yellow legal pad and start your FSMA to-do list.
*Dr. Charles Stark is the Jim & Carol Brown associate professor in feed technology at Kansas State University. Dr. Adam Fahrenholz is assistant professor in the Prestage department of poultry science at North Carolina State University. Dr. Leland McKinney is with DFS Inc. in Johnston, Iowa.
Volume:87 Issue:38
Subscribe to Our Newsletters
Feedstuffs is the news source for animal agriculture
You May Also Like
---