TFC's LaVergne mill excels in quality, safety
TFC's LaVergne mill excels in quality, safety
The Tennessee Farmers Cooperative (TFC) feed manufacturing facility in LaVergne, Tenn., continues to invest in the future with an eye toward quality and safety. It is the Commercial Dry Livestock Feed Category winner in the 2016 Feed Facility of the Year competition.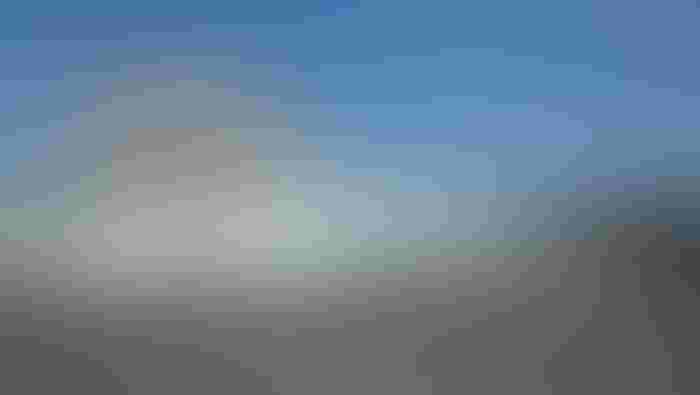 The Tennessee Farmers Cooperative (TFC) feed manufacturing facility in LaVergne, Tenn., just southeast of Nashville, Tenn., continues to invest in the future.
The facility and team, under the management Bobby Brown, has shown an outstanding dedication to quality feed production, safety and efficiency in operation. For that, they have been named the Commercial Dry Livestock Feed Category Winner in the 2016 Feed Facility of the Year competition, a national contest conducted by the American Feed Industry Assn. and Feedstuffs.
Brown, who has been plant manager at the LaVergne plant for 14-plus years, took over as manager of the facility in 2002 directly after the joining of the facility's two towers — a project that started in 1997 and saw full completion in 2003. Mill One first went into operation in 1958. Mill Two started up in 1972.
A more recent improvement includes a CPM gyro cleaner, which was added in the mixer distribution system of Mill One to remove the occasional piece of corn or stray gluten pellet that might find its way into the company's mineral products. Brown said this project has had a huge impact on product quality from a cleanliness standpoint. It also has helped filter out oversized normal ingredient particles.
"Our higher-end minerals are now visually as good as, if not superior to, the same class of minerals our competitors manufacture," Brown said.
TFC mineral sales have increased, and the quality improvement is credited with securing a co-packing agreement with another company. "We have enjoyed a great bit of success with the system," he said.
In addition to the gyro cleaner, TFC installed an automatic fogging system in the facility last year. The system covers from the basement to the top bin deck floors. Brown said it works well and complements the facility's existing pest control program. The facility is fogged twice a year — a process that takes about two hours and requires everyone to be out of the building. The real benefit, said Brown, is that the process gets to every area of the plant, even those that are generally very hard to access.
The employee base at the facility is highly dedicated. According to Brown, the overall average employee seniority level is 16 years, and with that comes a wealth of experience and the ability to be observant of issues and solutions.
"The employees of the LaVergne feed mill are probably the most dedicated individuals that I've had the privilege of working with over the past 36 years. I personally think they deserved the recognition," Brown said.
In regard to safety, Brown said the focus is on documentation and training. Safety training sessions are held each month, as well as task-specific training, food safety and biosecurity training and new-hire training. The company has a safety incentive program where quarterly incentives are given to each employee who works with no accident or unsafe act noted during a quarter. An annual incentive is given to each employee who worked all year without an injury or unsafe act reported.
"We have an open-door policy. If an employee wants to come in and talk about a situation or problem, we schedule to allow them to do so," Brown said. He noted, too, that in the past two years, an employee survey has been conducted in which the employees get a chance to confidentially rate many aspects of the company's employee relations performance. Action is taken to improve in those areas where negative reviews are received.
The facility team uses a Model Mill program to aid in management decision-making and to best monitor plant performance. According to Brown, it is designed to show operating efficiency on a daily and monthly basis, along with individual production area efficiencies.
"Model results are posted each month so the hourly employees can see how their area's efficiency compares with other areas in the plant," Brown said.
A very strict housekeeping plan is followed at the LaVergne plant. It includes specific schedules for all areas of the plant, quarterly wash-downs of the receiving area for early spring until late fall and painting the facility each year, rotating between areas. Housekeeping inspections are completed formally each month. An inspection by the quality assurance team is done three to four times a year, with a follow-up inspection done for areas found non-compliant.
The LaVergne facility produces an average of 140,000 tons of feed annually.
Subscribe to Our Newsletters
Feedstuffs is the news source for animal agriculture
You May Also Like
---