Tackle summer mill maintenance
Tackle summer mill maintenance
Tackle maintenance tasks at feed operations to stay a step ahead of Mother Nature this summer.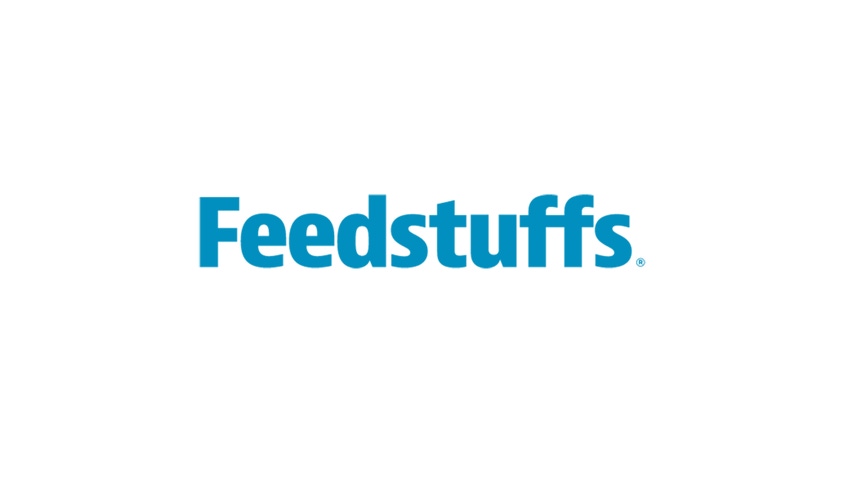 ARE you thinking that all the crazy weather patterns we've seen over the last few years have nothing to do with feed operations? Think again.
As we drove through Iowa recently on the way to visit one of our customers, we both noted at the same time our relief that summer weather had finally arrived.
The last couple of years in the Upper Midwest have brought a return of the especially brutal winters many of us remember from our childhoods, and if we thought it was rough for us, it was an even bigger challenge for feed mills and their customers.
We starting talking about the devastating impact weather of all types has on a feed mill's operations — even more so now, with the real unpredictability that seems to surround weather patterns across the U.S.
In fact, weather and climate have become a dire issue for the entire agriculture industry, so much so that the U.S. Department of Agriculture recently awarded $6 million to 10 universities to study the effects of climate changes on overall agricultural production. The goal is to create solutions for farmers and ranchers to help them supply high-quality food.
We in the feed production business operate in an interconnected world. We live downstream from the farmers and ranchers who supply our ingredients and buy our feed. So, don't for a split second think that what happens to them won't have a dramatic impact on your operations. Their problems become your headaches.
Consider these facts:
* Since 2007, there have been 14 tornadoes in the U.S. rated as 5S. Many of these have wiped out entire towns.
* The Environmental Protection Agency says droughts in the U.S. will become more severe and more pervasive.
* The heat is on, with average temperatures around the planet increasing and northern-tier states facing the most dramatic jumps.
* Bad storms are the new norm, and that means floods in areas prone to flooding.
So, you may ask, what does all of this have to do with feed operations, and what can I do to change the impact on my business?
The answer to the first part is "everything." If you are unlucky enough to be in or near the path of a tornado, it can wipe out anything that's not nailed down — and then some. High temperatures put additional stress on crops and animals, reducing yields and driving up ingredient prices, which puts pressure on what you charge for your feed. The same is true for rain and cold.
While you obviously can't control Mother Nature, you can take steps to put your mill operation on firm footing, enabling your team to better handle the unexpected events, demands and customer requirements that come as a result of Mother Nature's whims.
Here's what you should do right now — if you haven't already — to prepare for another unpredictable summer weather season and the resulting customer demands on your operations:
* Closely inspect the places that are hard to access during the winter. Start at the top of your mill, and work down. Look for signs of leaks and rust. Inspect catwalks, ladders and safety railings.
* Change any lightbulbs that weren't replaced over the winter.
* If there's a toolbox on top of the mill for maintenance use, review the contents, and make sure all of the needed tools are there.
* Go to the rooftop at night to see if there is adequate lighting, if needed, to provide a safe workplace for employees. This is a good time to put additional or stronger lights in place.
* Schedule blow-downs and/or wash-downs in appropriate areas.
* Do painting projects when feed production tends to slow down in the summer.
* Inspect the grounds, and fill holes; grade, as needed. It's also great time to improve landscaping and check the condition of plant signs.
* Insulate all steam pipes immediately. This will pay dividends in lower fuel costs later.
* If any bins are plugged with bad feed or bad ingredients, getting the bins useable again is a must, no matter if you tackle this yourself or hire out the cleanout.
* Look over your unloading area. Are the socks or chutes you use for moving feed into the trucks in good shape? If not, replacing them will reduce dust, shrink and housekeeping needs.
At the end of the day, plant maintenance is vital to consistent production of high-quality feed, and preventive maintenance — which we're talking about here — reduces overall operating costs at your mill.
If you're able to spot minor issues before they become major repairs, you'll most likely sidestep the significant costs associated with things left unattended, like leaking roofs or a burst pipe. It's important to make plant maintenance checkups and repairs a scheduled task within your feed mill operation.
You may think many of these tasks can wait another year or until you have some downtime between baseball and football seasons, but while you might be able to predict when you'll get a break based on your favorite team's division record, Mother Nature is another story entirely — and we all know how unpredictable she can be.
*Bill Rosenstiel is a manufacturing sales specialist and Aric Dieter is an operations sales specialist with Cargill's Feed Management Systems. They consult with feed companies in North America and around the world. Rosenstiel can be reached at bill_rosenstie[email protected]. Dieter can be reached at [email protected].
Volume:87 Issue:21
Subscribe to Our Newsletters
Feedstuffs is the news source for animal agriculture
You May Also Like
---