Survey: Americans will splurge on sustainable seafood
Survey: Americans will splurge on sustainable seafood
Survey finds 88% of Americans are willing to pay more for seafood certified as sustainably and responsibly sourced; meanwhile, database being developed to counter fish fraud.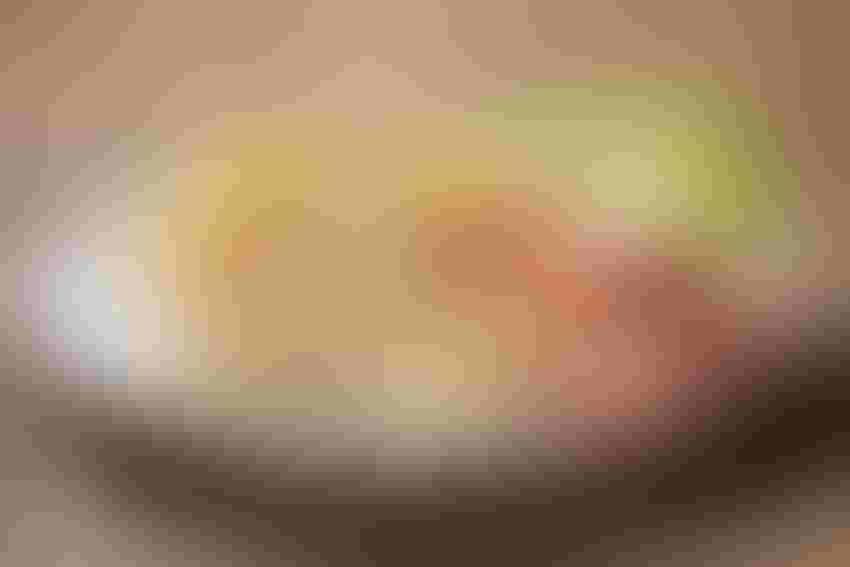 GooDween123/iStock/Thinkstock
Seafood is in higher demand than ever before, with 82% of Americans adding salmon, shrimp and tilapia to their lunch and dinner plates. However, they want to know where the seafood comes from and that it was sourced responsibly, according to a June 2017 Cargill "Feed4Thought" consumer survey.
The survey, which polled more than 1,000 U.S. residents, found that 72% of Americans believe seafood is important to their health and nutrition, Cargill said, and 88% of those same consumers are willing to pay more for seafood that is certified as sustainably and responsibly sourced. This especially appeals to the younger generation, with 93% of Millennials saying they are willing to pay more.
"The majority of American consumers believe seafood is important to their health and nutrition, but they also want to have peace of mind as to where it came from — and that's where we can play an integral role," Einar Wathne, president, Cargill Aqua Nutrition said. "We are committed to delivering healthy seafood for future generations, and we know we must do this in a way that is responsible and meets consumer preferences."
Fish database
Indeed, fish fraud -- the misrepresentation of cheaper fish as more expensive varieties -- is a rampant problem worldwide. In a study appearing in the ACS Journal of Agricultural & Food Chemistry, scientists reported that they are now making strides toward the development of a protein database capable of definitively identifying fish species. This information could help nab imposters of salmon, tuna and other popular fish before they reach people's plates.
Fish can be tagged with misleading names at numerous points along their journey from the docks to processing plants to retail establishments. In fact, some studies suggest that at least one in five seafood samples around the globe are mislabeled. So, for instance, a consumer could unwittingly be eating rockfish instead of red snapper or tilapia instead of grouper.
This practice is not only hard on the wallet but also can pose a serious health risk due to exposure to allergens, toxins and parasites found in some substituted fish. DNA testing can help differentiate between fish species, but it can be costly and time consuming.
Antje Stahl and Uwe Schröder with Intertek Food Servcies GmbH wanted to determine if mass spectrometry, which has been used successfully to differentiate microbial species, could be used to swiftly and accurately identify fish.
Using the technique, the researchers identified protein profiles, or "fingerprints," for 54 fish species, including salmon, trout, swordfish and other fish commonly sold in grocery stores or restaurants. They confirmed these findings using DNA barcoding, a process that uses a partial DNA sequence from a mitochondrial gene.
In some cases, they were able to identify only a sample's genus (e.g., Thunnus) rather drilling down to the exact species. Still, the researchers concluded that this level of identification could be enough for food scientists to broadly detect fish suspected of being an imposter.
Responsibly sourced feed
Cargill Aqua Nutrition produces feed for salmon, tilapia and shrimp in 18 countries and said it is committed to tailoring feed solutions to customers' needs. It has 38 specialized aquaculture feed facilities and three dedicated innovation centers for aquaculture that together produced 1.74 million tons of aqua feed in 2016. Cargill Aqua Nutrition provides 2.7 billion seafood meals from its salmon feed alone.
"It is important that the seafood industry earns consumer trust," Avrim Lazar, convener of the Global Salmon Initiative (GSI), said. "That's why we work very hard to meet third-party, rigorous certification standards. Consumers deserve independent assurance that the seafood they eat is sustainable and responsibly sourced."
To meet customer demand for the highest-standard feed, Cargill Aqua Nutrition supplies feed that meets the requirements of a number of industry certifications. Cargill facilities in Canada and Chile hold both Best Aquaculture Practices (BAP) and GLOBAL Good Aquaculture Practices (GAP) certifications. Cargill plants in Scotland and Norway are Global GAP certified, while factories in Honduras and Nicaragua are BAP certified. Cargill Aqua Nutrition also supplies feed that meets the requirements of the Aquaculture Stewardship Council (ASC), an organization focused on environmental and social responsibility in the farmed seafood supply chain.
Cargill said it continues to work with ASC to develop feed standards for the future.
Results from its "Feed4Thought" survey were released at The Aquaculture Roundtable Series Aug. 16-17 in Bali, Indonesia, where Wathne was a keynote speaker. The survey found:
* Out of the five seafood options given, 47% of Americans prefer shrimp (the majority).
* 84% of Americans trust that their seafood is sourced in a safe and responsible way.
* 70% of Americans say where and how their seafood is sourced affects their purchase decision.
Subscribe to Our Newsletters
Feedstuffs is the news source for animal agriculture
You May Also Like
---