Supply chain bottlenecks hitting all sectors, including ag
Supply chain bottlenecks hitting all sectors, including ag
Senate hearing highlights impacts of COVID-19 on shipping supply chain that may not see relief until 2023.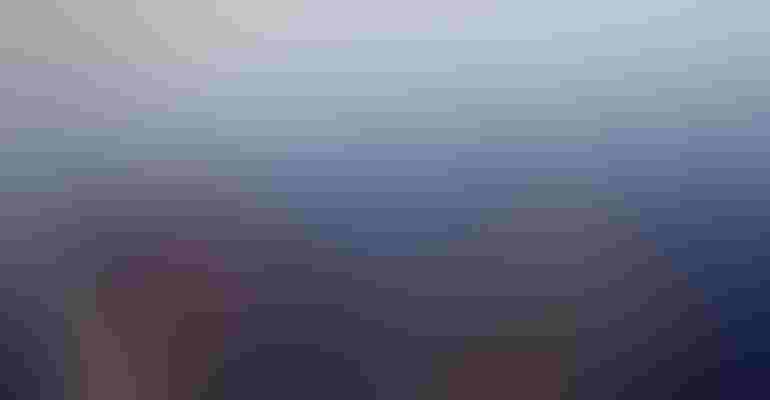 PORT CONGESTION RELIEF? Container ships are anchored by the ports of Long Beach and Los Angeles as they wait to offload on September 20, 2021 near Los Angeles, California. Amid nationwide record-high demand for imported goods and supply chain issues, the twin ports of Los Angeles and Long Beach are currently seeing unprecedented congestion.
Mario Tamo - Getty Images
Transportation bottlenecks show no signs of letting up as high levels of freight congestion are expected well into next year, shared Roger Wicker, R-Miss., ranking member of the Surface Transportation, Maritime, Freight and Ports subcommittee during a hearing Tuesday. Wicker was joined by Chairman Gary Peters, D-Mich., to hear from witnesses on the impacts of COVID-19 on the shipping supply chain that have led to impacts on many sectors of the economy, including agriculture.
"The ocean shipping network, which is responsible for 90% of global trade, has gone from being a system that was both fast and cost effective to one plagued by delays and exorbitant pricing practices," Peters says. "In short, our supply chains can be very efficient, but they are not resilient."
The lack of port terminal and warehouse space continues, as well as limitations on intermodal equipment and workforce disruptions. "All of this makes it harder for truckers and railroads as they work to move containers," says Wicker.
During the hearing, ranking Republican committee member Sen. Deb Fisher, R-Neb., says experts believe the supply chain issues could persist through 2022 and into 2023.
On Nov. 16, a record 86 container ships were at anchor or loitering offshore waiting for a berth assignment. For reference, from 2018 to 2019, the number of ships at anchor or loitering was typically zero— arriving ships proceeded directly into port to offload cargo.
Last week, President Joe Biden touted that over the last month, the number of containers left sitting on docks for over eight days is down by 40%. "The Ports of Los Angeles and Long Beach have moved 16% more containers so far this year than last year," Biden said.
However, Wicker questioned those numbers on fewer boats waiting.  "The only way they can make that claim is because they are using a new counting method, requiring ships to queue up over 150 miles off the California coast. As of Dec. 4, over 96 ships were waiting for berths," he shares in his opening comments.
Despite bottlenecks, ag exports at record levels
John Butler, president and CEO of the World Shipping Council, a that there has been an assertion that more containers should be set aside for agricultural exports. "Although it is understandable that all shippers would prefer to have a favored position in the market, it is not possible to arbitrarily favor one group of customers without disrupting the functioning of the entire system, to the detriment of all," he says.
He explains, "U.S. agricultural exporters face the same land transportation and equipment challenges as importers as they work to move their export cargo in the opposite direction, as well as the additional challenge of synching their export loads up with the ships they are booked on."
Butler notes, "Notwithstanding the congestion, however, U.S. agricultural exports are moving at high and in some cases record levels."
U.S. containerized agricultural exports are also moving at pre-pandemic and in many cases record levels. According to the Foreign Trade Division of the U.S. Census Bureau, Butler says containerized export tonnage of soybeans increased almost 25% in the October 2020-March 2021 period, reaching the highest levels ever. Additionally, containerized exports of tree nuts, frozen beef and dairy were at record levels and pork, cotton and forage (hay & clover) were at near-record levels.
However, the congestion has created loss sales for some agricultural segments. Preferred Popcorn CEO Norm Krug — a farmer from Chapman, Nebraska, who grows popcorn, corn and soybeans — shares with the committee that delays in shipping orders cost him customers overseas who were critical to making ends meet when U.S. theatres shut down during the pandemic.
"Explaining the global freight crisis to our customers has now become part our daily routine," Krug says. "Because we were not able to ship the necessary containers, we have lost many sales entirely, many times to our competitors who produce popcorn in other countries."
"We are continually being told from our freight carriers that the current shortage of drivers and dock workers are raising prices for businesses all over the Midwest. Preferred Popcorn has seen a 30% increase in freight costs since 2020," he says.
The House is also expected to take up this week the bipartisan legislation, the Ocean Shipping Reform Act, to deal with shipping container issues and to force the Federal Maritime Commission to crack down on unfair ocean carrier practices.
Ag CEOs ask for supply chain fixes
Courtney Knupp of the U.S. Soybean Export Council recently shared that supply chain issues have been challenging for the soybean industry as vying for containers is "continuously a challenge."
Ryan LeGrand, CEO of the U.S. Grains Council, says corn and sorghum exports move in bulk vessels, so those sectors haven't seen as many problems as our those in the dairy or meat industry. However, distillers grains have experienced issues getting containers loaded of distillers grains due to the container constraints.
In a letter Nov. 24, ag CEOs wrote a letter asking President Biden to take actions to help with the supply chain constraints.
"To ensure that America's farmers can continue to reliably deliver high-quality, cost-effective products to domestic and global consumers, more needs to be done to overcome the current supply chain challenges facing agriculture," they wrote. "Addressing these needs requires a holistic approach that includes both short- and long-term actions in the areas of transportation, labor and regulation that can make a meaningful difference in expanding supply chain capacities and minimizing disruptions."
Specifically, as it relates to trucking, they suggested to provide additional relief from current Department of Transportation Hours-of-Service requirements for truckers and increase truck weight limits by allowing 91,000-lb., six-axle vehicles on federal interstate highways.
On the rail side, the CEOs suggested to increase competition among railroads by finalizing the long-pending proceeding on competitive switching, as well as tp finalize the proceedings and rule to provide shippers the ability to challenge unreasonable rail rates when there is insufficient competition.
As it relates to shipping, they suggest the Biden administration work with business and labor leaders to extend the hours of operation at all ports to help reduce backlogs. In addition, they want an inter-agency working group focused on facilitating agricultural exports.
In expanding long-term supply chain capacity, they seek the funding and construction of the top 15 lock and dam projects identified by the Army Corps of Engineers; streamlining of H2A applications for guestworkers; providing tariff relief on critical agricultural inputs and to work with international trading partners to remove exports bans on agricultural inputs.
Subscribe to Our Newsletters
Feedstuffs is the news source for animal agriculture
You May Also Like
---