Smithfield calls sow housing conversion a 'challenging task'
Smithfield calls sow housing conversion a 'challenging task'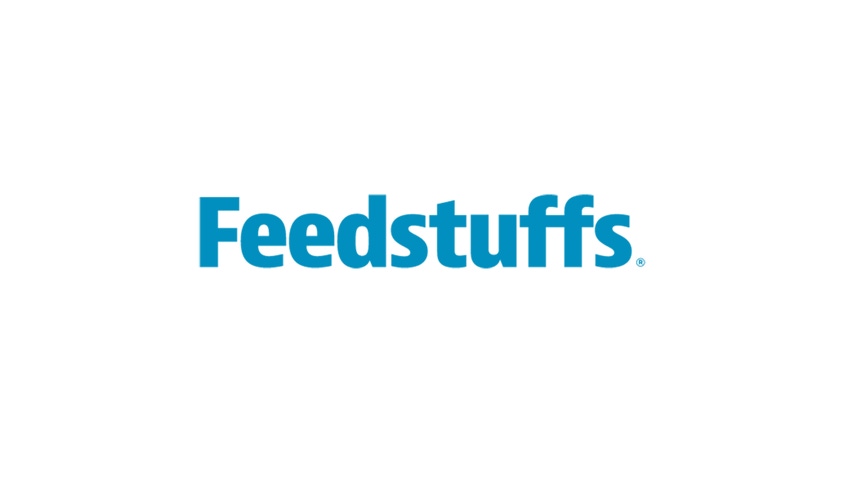 In 2007, Smithfield Foods Inc. began an industry-leading journey to transition pregnant sows on all company-owned farms in the U.S. to group housing systems by 2017.
The company said today it is proud to report significant progress, having transitioned 81.8% of its farms by the end of 2015, a 10% increase over 2014 (Figure).
While Smithfield said it expects to be fully converted on company-owned farms by 2017, as planned, the conversions are a "challenging task" since no two farms are exactly alike, with each one demanding a different approach.
With the progress made to date, at the outset of 2016, more than eight out of every 10 pregnant sows on Smithfield-owned farms in the U.S. are within group housing systems.
"At Smithfield Foods, we are committed to keeping animals safe, comfortable and healthy," said Ken Sullivan, Smithfield president and chief executive officer. "As the world's largest pork producer, we have a responsibility to be a leader in animal care, and we view our conversion of the pregnant sow housing system as a key component of our dedication to this goal."
According to Smithfield, the overall costs for conversion will be approximately $360 million for all company-owned farms by the time all sow houses are converted.
"Group housing systems require substantially more square footage than individual stalls," the company explained. "To maintain the same number of sows on a farm, new barns must be built or existing ones expanded. This process typically leads to additional construction work, such as moving septic systems, changing the location of farrowing barns, digging new wells or removing buried utility lines. Feeding and watering systems very often need to be changed, and ventilation systems may need to be revamped."
Conversion process
Dave Elkin, director of engineering and technical services for Smithfield's North Carolina-based Hog Production Division, oversees the conversion projects in the Southeast. In 2014, he and his team of 13 surveyors, designers, engineers and project managers worked on conversions for 50,000 sows in North Carolina alone.
The first thing Elkin does in preparation for a conversion is to evaluate the overall site and determine whether aging equipment will need to be repaired or completely overhauled as part of the process.
Additionally, the company also looks at the environmental sustainability of each farm, including the waste treatment system, acreage needed for spray fields, nutrient utilization plans for crop production, storm water drainage and road maintenance.
"We look at the big picture and come up with a construction plan that will keep the farm in top form for another 20 years," Elkin said. "We want to do things right so the farm is in even better condition after we have finished the housing conversion process."
Each conversion typically takes the better part of a year, from the very initial engineering and structural evaluations to completion, according to the company. At the start of each farm conversion, Elkin and his team meet with farm managers and staff to understand the specifics of their barns and to hear employees' ideas for repairs and upgrades that can be carried out simultaneously.
In some cases, the animals remain on the farm while creating the new housing systems. In other instances, the animals have to be removed to nearby facilities. When the animals do stay on the farm, Smithfield said biosecurity becomes a "significant issue" as teams of contractors and tradesmen (masons, carpenters, electricians, plumbers ventilation experts, etc.) go in and out each day to work on the conversion.
Jimmy Mauney manages seven sow farms in Jones County, N.C., that have all been converted. On five of the farms, the hogs were removed during the process, while the other two farms were retrofitted with the animals on site.
Once the barns were converted, Mauney's staff of about 100 employees was retrained because sows housed in group systems require different management practices from those in individual stalls.
For example, employees now monitor the animals to protect docile sows from harassment by more aggressive sows. Additionally, group pens make it more challenging to observe pregnant females that are in need of medical attention, Smithfield explained.
While Mauney admits that the conversion process was "very stressful," he said he appreciates that Elkin and the engineers took employees' viewpoints into consideration to make improvements that benefited both the animals and those charged with caring for them.
"I was very impressed with the company's commitment and the amount of money they spent to change the systems," said Mauney, who grew up on a sow farm and has worked with hog production operations for more than a decade. "The company took care of additional improvements that went above and beyond gestation housing and did simple things, such as adding more lighting at some of the barns, which makes it easier for employees to take care of the pigs, and they changed the ventilation systems to make them more up to date and easier for our people to manage. They took care of all the little things that make a farm run much more smoothly."
Smithfield said it is also considering other changes that could improve animal well-being. For example, the company is partnering with Australia's Pork Cooperative Research Center — a pork industry/government alliance — as well as with researchers from The Ohio State University to evaluate the amount of floor space allocated per sow and how it affects animal well-being.
Other timelines
In addition to efforts at its company-owned farms, Smithfield previously announced that it expects all U.S. contract growers to complete a transition to group housing by 2022.
Smithfield's international hog production operations also have a goal of converting to group housing systems on all company-owned farms by 2022, including in Mexico. Smithfield's hog production operations in Poland (AgriPlus) and Romania (Smithfield Ferme) fully converted to group housing facilities on company-owned farms a number of years ago.
"Smithfield has a robust animal care management program that guides the care animals receive at every stage of their lives. This not only supports our goals for improving the health and well-being of animals but also provides consumers with the safest food possible," said Stewart Leeth, Smithfield Foods vice president and chief sustainability officer.
"Our commitment to the transition to group housing for pregnant sows goes hand in hand with other pledges, such as our removal of ractopamine from feed for all company-owned animals supplied to our processing facilities, and other steps that have placed us at the forefront of the hog production industry in the United States," Leeth concluded.
Volume:88 Issue:01
Subscribe to Our Newsletters
Feedstuffs is the news source for animal agriculture
You May Also Like
---