Sky's the limit for UAVs in ag
Sky's the limit for UAVs in ag
Recently proposed FAA regulations ramp up brainstorming for potential UAV applications in agriculture.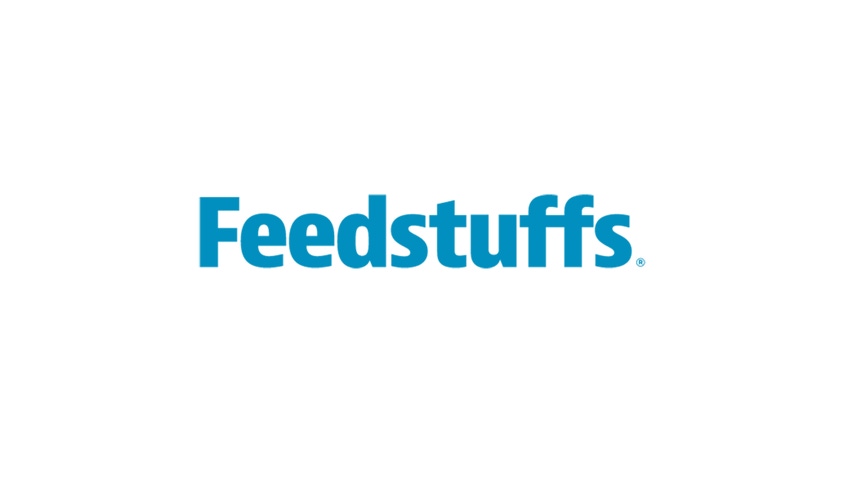 WITHOUT final regulations from the U.S. Department of Transportation's Federal Aviation Administration (FAA), any private use of unmanned aerial vehicles (UAVs) has been, in legal terms, operating in a "gray area."
However, FAA recently proposed a framework of regulations that would allow routine use of certain small unmanned aircraft systems (Feedstuffs, Feb. 23), causing drone experts and the agriculture industry to ramp up their brainstorming of potential applications for UAVs in the industry.
"Right now, farmers flying UAVs still fall under the recreational, rather than commercial, rules," Pennsylvania State University Extension educator J. Craig Williams recently noted. "Generally, you need to operate under 400 ft., stay away from airports and piloted aircraft and always have your UAV in sight. With that said, there is lots of agricultural potential in the UAV market."
Some research with drones already has been done in the crop industry, and several land-grant universities have obtained a certificate of authorization from FAA to use them, but potential applications within the livestock industry remain, for the most part, uncharted territory.
However, a quick brainstorming session conjures up ideas like examining fence lines, reading feed bunks, heat detection, assistance during calving season, monitoring animal health and applying insecticide as just a few potential applications for cattle ranchers.
"It may sound like science fiction, but I already have activity monitors on the legs of my cattle and a Fitbit for my arm to track my activity levels, so maybe using drones to identify cows in heat isn't as far-fetched as it first seems," Williams said.
Dave Prall, chief operating officer of Unmanned Experts, has held educational sessions with ranchers representing more than 3 million acres in Texas. Their main interest, he said, is security monitoring, especially for ranchers located along the border with Mexico. Larger ranches have stationary surveillance cameras, and the UAVs could be used to respond to camera triggers.
"When the cameras detect motion, the rancher receives a text and can deploy a UAV to investigate," Prall said.
The second use, he said, is for livestock monitoring. A variety of different payloads — the carrying capacity of an aircraft — can fly on UAVs, Prall explained. A basic Electro Optical (a digital camera) can provide good information in daylight, but there are better cameras for livestock, he said.
For example, a standard infrared camera is able to show temperature differences in black and white, but Prall said there is an option to go one step further by using thermography, which color codes temperatures.
The color coding provides a more accurate measurement of temperature, which is helpful for revealing the health of livestock, he said. An infrared camera will likely detect a sick cow with a fever, but thermography could help provide greater insight into just how sick the animal may be, Prall explained.
Ranches are also hoping to use UAVs for wildlife management, such as feral hog control, as well as rangeland management.
He said one ranch spends roughly $750,000 per year to manually measure vegetation twice yearly using all-terrain vehicles. However, by using photogrammetry, Prall's company could potentially save the ranch money and increase the amount of data by measuring vegetation four times a year.
For the crop industry, Prall said using multispectral camera system payloads allows operators to monitor fields for things like wet or dry spots and areas that might need fertilizer. Satellite data have been used in the past, but Prall said there is no lag time when using UAVs. Additionally, it can save farmers money.
For now, Prall said his company is still researching potential uses in agriculture, and new application ideas often emerge when meeting with farmers and ranchers; Prall's company refers to them as "early adopters" or "trendsetters."
"I think you're going to see it expand," Prall said of UAV use in agriculture. In fact, he said his company likens the emerging industry to the Gold Rush in California. "It's just that volatile right now," he said, noting that there are a lot of shell companies, and the competition is cutthroat.
Prall emphasized that his company is constantly looking at pilot projects to test the technology in new areas and asks only that expenses be covered.
Protecting privacy
Data privacy and personal property rights have remained a concern for agricultural producers since talk of using UAVs in agriculture first began. Livestock producers, in particular, have concerns about environmental or animal rights organizations using the systems.
Many producers are asking how they can protect themselves from these infringements, and some have even asked whether UAVs can be shot down.
The answer, according to Wayne Woldt, associate professor in the University of Nebraska-Lincoln department of biological systems engineering, is that it is illegal to shoot down any aircraft, and UAVs are FAA-regulated aircraft.
Woldt is studying the use of UAVs and has a federal certificate of authorization to use them in his research.
"UAVs can fly over an area if they are within line of sight of the operator and being operated for non-commercial, hobby purposes," Woldt said, adding that if there's a problem with a drone flying over an operation and disturbing the livestock, the producer should call the appropriate authorities, plus video record and document the UAV flight.
Additionally, he said it would be very helpful if the producer can identify the drone operator to the authorities. This generally involves locating the pilot of the drone and recording any additional information, such as vehicle license plates, without confronting the operator, he said.
Woldt said FAA administers the air space from the ground surface (soil, grass, the top of a building) upward, and "if it finds there is a problem, it can rule that the UAV was in violation due to careless and reckless operation and issue a fine or other penalty."
Landowners can take steps to create a no-fly zone over their property by documenting their preferences at www.noflyzone.org. The No Fly Zone organization works with manufacturers and UAV software developers.
Woldt said while the group cannot guarantee that individual no-fly zones will be respected, it will provide the information to leading manufacturers so they can incorporate these areas into their software.
Volume:87 Issue:d1
Subscribe to Our Newsletters
Feedstuffs is the news source for animal agriculture
You May Also Like
---