Significant ag losses left in Harvey's aftermath
Significant ag losses left in Harvey's aftermath
State of Texas Agriculture Relief Fund activated to assist farmers and ranchers.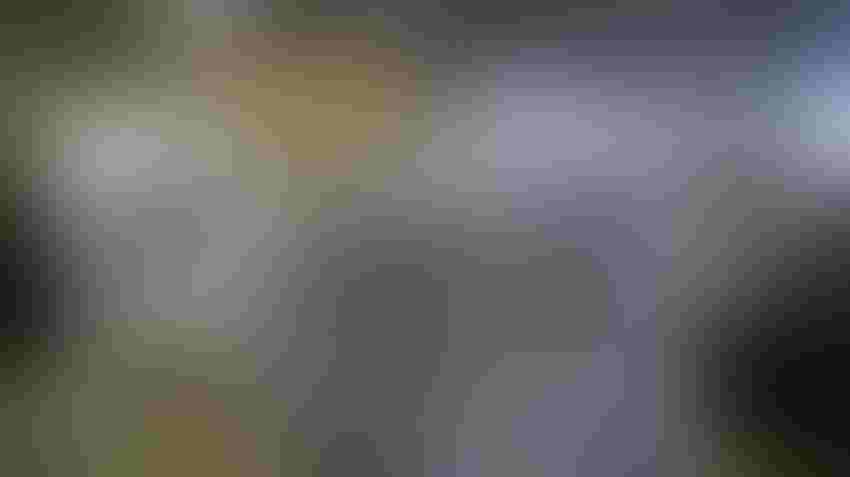 The true cost of the disaster caused by Hurricane Harvey won't be known for many years to come, but it's going to be huge, Federal Emergency Management Agency administrator Brock Long told the press today during a Harvey update briefing. Acting secretary for the U.S. Department of Homeland Security Elaine Duke said rainfall in some regions has reached more than 50 in., which is more than average annual rainfall.
While the rainfall has mostly subsided, severe flooding will persist, continuing to wreak havoc.
Specific to agriculture, the South Texas Cotton and Grain Assn. said crop losses may be as high as $150 million but added that this number is likely to change as the flooding subsides and producers can get a more accurate estimate of damage.
The Texas Department of Agriculture (TDA) said cotton farmers in the Upper Coastal Bend were some of the hardest-hit agricultural producers, with hundreds of cotton modules blown apart by gale-force winds and many more lying wet in fields and at gin yards.
Dr. John Robinson in College Station, Texas, said harvest activities were only 40% completed leading up to the arrival of Hurricane Harvey.
"I have also heard there are 300,000-400,000 bales worth of cotton still on the stalk in the affected region," he said. "Assuming those estimates are accurate, there are a number of possible outcomes."
Robinson said high winds sliced through many cotton fields, obliterating stalks and lint.
"Those growers will face a 100% loss and likely have an insurance claim on that basis," he said. "Second, some fields will face not only a lot of wind and rain damage but the uneconomical task of drying out, harvesting and selling degraded cotton lint that is heavily discounted in price."
Either of those outcomes "will be a disaster at the farm level," Robinson said. A total of 13 of the 50 counties declared disaster areas by Texas Gov. Greg Abbott are cotton-producing areas.
The extent of damage to cotton in storage warehouses is also unknown, Robinson noted.
Texas rice producers had already harvested around 75% of this year's crop, but storage bins may have undergone extensive wind and water damage, leading to more crop losses.
Wheat, soybean and corn exports all ground to a halt late last week as Texas ports prepared for the oncoming hurricane.
On the livestock side, numerous videos surfaced on social media over the past week of ranchers moving cattle -- often up to their shoulders in water -- to higher ground. However, livestock losses still are anticipated due to the sheer power of the storm and the magnitude of flooding.
Pat Leidner, member of the Texas & Southwester Cattle Raisers Assn. (TSCRA), provided an update to TSCRA members, saying, "I think we are holding our own. Cows were stranded on mounds. They swam to me, and we put them in the meadow. Feeding out hay. Had to button up some fence to hold them. Have major fence damage in other pastures. We are holding our own with generator. Lost several barns, but house okay. Please turn off the rain."
Richard Thorpe, president of TSCRA said many areas are still experiencing flooding, making it difficult for ranchers and response teams to safely assess the impact to cattle herds.
"As the rain and flooding subside later this week, cattle raisers will be able to better assess their needs, and TSCRA stands ready to assist," he said.
As of now, the Texas Animal Health Commission continues to assess the situation as well as conduct animal evacuations in the areas affected.
Dr. Andy Vestal, Texas A&M AgriLife Extension specialist in emergency management at College Station, said several sale barns and fairgrounds are acting as holding stations for livestock. Additionally, shelters for companion animals and livestock have been set up around the state to harbor and care for displaced pets and farm animals.
Dr. Ron Gill, AgriLife Extension livestock specialist and associate department head for animal science at Texas A&M University in College Station, said he and other AgriLife Extension personnel will be cooperating with lead agencies as they prepare to enter affected areas to assess losses and short- and long-term needs for producers and their animals there.
"We will be following the lead of the Texas Animal Health Commission and alongside professional organizations like the Texas & Southwestern Cattle Raisers Assn. to start assessing where and when we can go in to see what producers and landowners need now and will need over the next few months," Gill said. "The flooding is making it difficult, and we can't get in the way while first responders are trying to get people out. Livestock are a secondary concern right now, but we do want producers and landowners to start thinking about what kind of help they will need long term."
Gill said responders expect needs for supplies, veterinary assistance and feed, but agencies will begin announcing those needs to the public as assessments are made.
Texas agriculture commissioner Sid Miller has activated the State of Texas Agriculture Relief (STAR) Fund to assist farmers and ranchers affected by Hurricane Harvey.
"As the area moves into the recovery phase, Texas ag producers in the area will need a little help getting back on their feet, and that's where the STAR Fund comes in," TDA stated. "Ag producers in all 54 counties declared disaster areas by Gov. Abbott are eligible to apply for cost-matching funds to help get operations back up and running in the wake of this catastrophic natural disaster."
Those who would like to help are urged to donate to the STAR Fund via this link.
Managed by TDA, the STAR Fund provides emergency assistance to Texas farmers and ranchers affected by disasters. Funded exclusively by private donations, STAR funds are often used to rebuild fences vital to livestock businesses, restore operations and pay for other agricultural disaster relief.
Anyone looking to buy, sell or donate hay can visit TDA's Hay Hotline website or call (512) 463-9360 for more information.
"I want to let all Texans along the coast and those experiencing flooding in central Texas to know that you're in our thoughts and prayers," Miller said. "God's hand was evident in the minimal loss of human life as Hurricane Harvey made landfall last weekend, and I pray that He will continue to show us favor as our fellow Texans struggle against massive flooding throughout the area."
Miller continued, "There have been a lot of wonderful stories going around on social media of people banding together to help save one another's livestock. I want to send a great big thank you to these folks for doing things the Texas way, which is to be a great neighbor and help those in need. You're all true Texans, and you're all appreciated immensely."
Subscribe to Our Newsletters
Feedstuffs is the news source for animal agriculture
You May Also Like
---