Senate releases farm bill for June 13 committee markup
Senate releases farm bill for June 13 committee markup
Bipartisan package fixes issues with ARC, funds trade promotion programs and increases opportunities for small and mid-size dairy farms.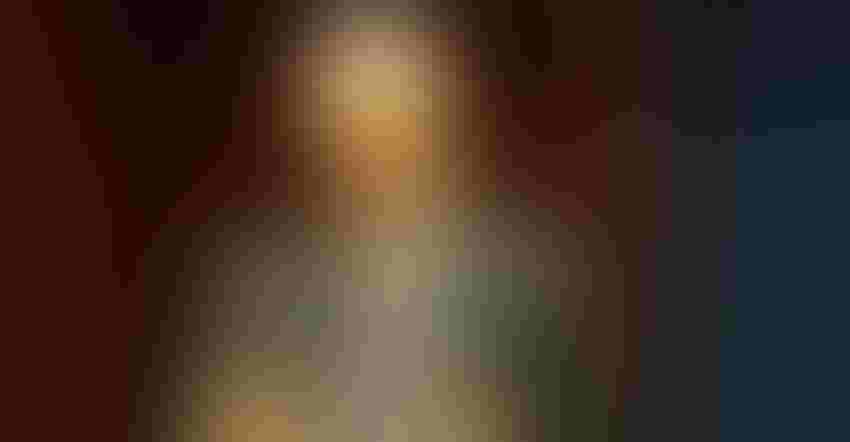 In stark difference to the partisan approach taken in the House, Senate Agriculture Committee chairman Pat Roberts (R., Kan.) and ranking member Debbie Stabenow (D., Mich.) unveiled their budget neutral farm bill Friday ahead of their anticipated committee markup scheduled for June 13, with action on the full Senate floor as soon as June 22.
On the backdrop of a 52% income in farm income and 40% lower commodity prices than when the last farm bill was written, Roberts and Stabenow's teams focused in on finding efficiencies where it was warranted and trying to fund programs that didn't have a permanent baseline. The goal of producing an on-time farm bill also appears a central theme of the package, with plans to get it across the full Senate floor before the end of June.
"Whether it's low prices, over burdensome regulations, or unpredictable trade markets, it's no secret that farmers and ranchers are struggling. That's why we need a farm bill that works for all producers across all regions. Simply put, our producers need predictability – and that's just what our bill provides."
Title 1 – known as the commodity title – continues to allow for a decision for producers between the Average Crop Revenue (ARC) individual or county participation and Price Loss Coverage (PLC). The ARC-County Program makes changes to direct the Farm Service Agency to use the more widely-available data from the Risk Management Agency as the first choice in yield calculations so that county level data is more accurate and updated, calculate safety net payments so they reflect what's owed to producers in the physical counties where their farms are located, and make payments more accurate. The Senate bill reauthorizes the PLC program without making any changes to any reference price levels.
The dairy program also received an additional $100 million in funding, up from the $1.1 billion in additional assistance provided in the recent bipartisan budget act. The Senate's version offers similar changes proposed by House Agriculture Committee ranking member Collin Peterson (D., Minn.) which moves the maximum margin coverage from $8 to $9 and also offers new discounts for small and medium-sized farms. The bill offers insurance premium discounts of 50% for small farms (those 100 cows or less) and 25% discount for medium-sized operations of 459 cows or less.
In the uncertain trade times, the bipartisan proposal also offers a mandatory baseline for export programs including the Mandatory Access Program (MAP) and Foreign Market Development (FMD) and other trade assistance promotion efforts.
Another top priority for livestock producers is language to establish a vaccine bank to deal with an outbreak of foot-and-mouth disease (FMD). Livestock industry groups have been urging lawmakers to include for each year of the next five-year Farm Bill mandatory funding of $150 million for the vaccine bank, $70 million in block grants to the states for disease prevention and $30 million for the National Animal Health Laboratory Network (NAHLN), which provides diagnostic support to assist in managing diseases in the United States. The House version only established the first year of mandatory funding of $150 million. Senate aides said the funding decisions of future years of the program will need to be decided by appropriators through the annual appropriations process.
The conservation title also took some different approaches than the House version, although did have to take some funding cuts for the bill's two primary working lands conservation programs the Conservation Stewardship Program (CSP) and the Environmental Quality Incentives Program (EQIP). It did increase total Conservation Reserve Program (CRP) acres 1 million acres to a 25 million total cap and did so by reducing land rates for CRP to 85.5% of the average county rental rates.
The House's version also eliminated the energy title of the farm bill, whereas the Senate version maintained the energy title. The research title also offered an in mandatory funding baseline and an increase certainty for a number of research priorities including the organic research needs and for the research foundation. It also offers an additional $200 million for the Foundation for Food and Agriculture Research (FFAR) to leverage public-private funds.
The nutrition title does not have the "welfare reform" focused measures seen in the House and instead focuses on improving program integrity provisions and establishes pilot programs to test drive different approaches including trying to build a strong connection to the health care community on diet-related challenges.
View the full farm bill text here. 
Subscribe to Our Newsletters
Feedstuffs is the news source for animal agriculture
You May Also Like
---