Senate looks to tackle endangered species reform
Senate looks to tackle endangered species reform
Sen. Barrasso's legislation prioritizes resources to better meet conservation goals and elevates role of states in endangered species protection.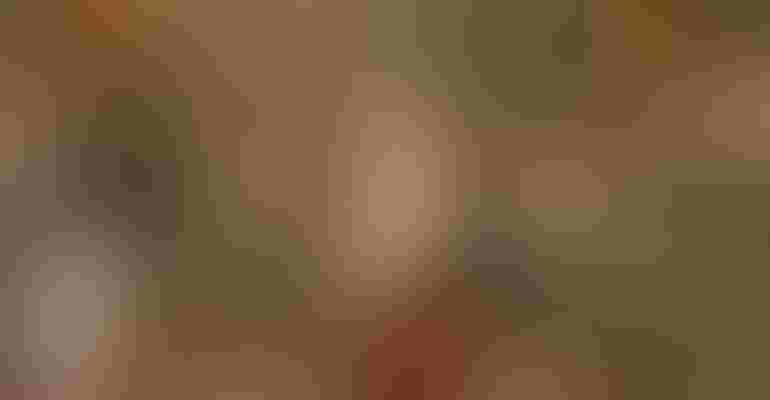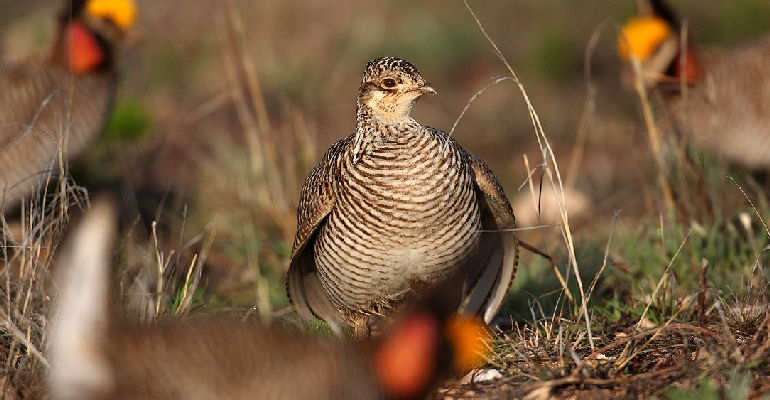 Lesser prairie chickens are a species that had been targeted for listing under the Endangered Species Act, however, voluntary conservation efforts with local landowners have been successful in increasing populations.
USDA photo by Nick Richter
Sen. John Barrasso (R., Wyo.), chairman of the Senate Environment & Public Works Committee, is looking to reauthorize the Endangered Species Act (ESA) for the first time since 1992.
In July, he released a discussion draft that emphasizes elevating the role of states and increasing transparency in the implementation of ESA. It also prioritizes resources to better meet its conservation goals and provides regulatory certainty to promote conservation and recovery activities.
The Public Lands Council (PLC), the National Cattlemen's Beef Assn. (NCBA) and the American Sheep Industry Assn. (ASI) are urging swift passage of the Endangered Species Act Amendments of 2018.
Originally enacted in 1973, Congress envisioned a law that would protect species believed to be on the brink of extinction. When the law was enacted, there were 109 species listed for protection. Today, there are 1,661 domestic species on the list, with another 29 species considered as "candidates" for listing.
Barrasso's legislation is intended to refocus the ESA process on wildlife recovery. Under the status quo, less than 2% of species that are listed as endangered are ever delisted.
NCBA contends that "agenda-driven outside groups have become adept at exploiting the ESA to dominate the policy process and tie up land managers in endless litigation."
"When it comes to the Endangered Species Act, the status quo is not good enough," Barrasso said. "We must do more than just keep listed species on life support; we need to see them recovered. This draft legislation will increase state and local input and improve transparency in the listing process. It will promote the recovery of species and allow local economies to flourish."
The amendments introduced by Barrasso are based on bipartisan policy recommendations contained in the Western Governors' Assn.'s Species Conservation & Endangered Species Act Initiative.
In a letter, the Western Governors' Assn. said it "appreciates the chairman's willingness to productively engage with governors and that the chairman has approached this polarizing topic in an inclusive, thoughtful manner. The proposed bill reflects this fact and offers meaningful, bipartisan solutions to challenging species conservation issues."
The bill specifically requires that the listing of any species must also include recovery goals, habitat objectives and other criteria established by the secretary of the interior, in consultation with affected states, for the delisting or down-listing of the species.
It also creates a prioritization system for addressing listing petitions, status reviews and proposed and final determinations based on the urgency of the species' circumstances, conservation efforts and available data and information so resources can be utilized in the most effective manner. In addition, it included studies on how to improve conservation efforts and to understand in greater depth the extent of resources being expended across the federal government associated with the implementation of ESA.
In a joint letter of support, PLC president Dave Eliason, NCBA president Kevin Kester and ASI president Mike Corn stated: "As the nation's largest non-governmental bloc of land managers, ranchers take great pride in their integral role in species conservation and recovery. For generations, livestock producers have been dedicated to improving the health of landscapes where wildlife call home. Over the years, they have grown frustrated by the lack of commonsense ESA implementation and being put on the sidelines while those decisions are made. This legislation will help bring them back to the table to craft recovery plans that are workable and produce favorable results."
ESA is a main target for deregulatory actions sought by many in agriculture. During a hearing in June specifically focused on areas needed for further government deregulation, Kansas farmer Glenn Brunkow, who testified on behalf of the American Farm Bureau Federation, listed some of the concerns with ESA.
"Although the ESA was enacted to promote the public good, farmers and ranchers bear the brunt of providing food and habitat for listed species through restrictions imposed by the ESA," Brunkow said. "Society expects that listed species be saved and their habitats protected, but the costs for doing this fall to the landowner on whose property a species is found."
Brunkow added that "ESA should provide a carrot instead of the regulatory stick it currently wields."
Subscribe to Our Newsletters
Feedstuffs is the news source for animal agriculture
You May Also Like
---