Senate Democrats propose bill to end Cuba embargo
Senate Democrats propose bill to end Cuba embargo
Trump's Cuba policy affects trade of U.S. agricultural and other products, leading Democrats to propose a repeal of the sanctions.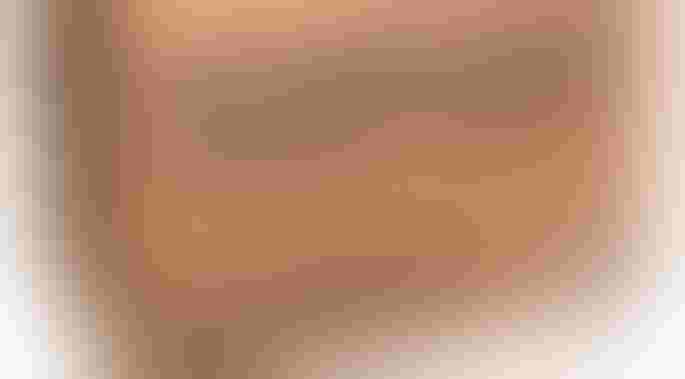 Senate Finance Committee ranking member Sen. Ron Wyden (D., Ore.) introduced the U.S.-Cuba Trade Act of 2017 to repeal outdated sanctions on Cuba and establish normal trade relations with the island nation.
"It is well past time for the United States to abandon the failed policy of trying to isolate Cuba," Wyden said. "Decades of experience have proven the embargo will never improve the lives of the Cuban people. Instead, this policy only serves to shut U.S. exporters out of a natural market for American agricultural and manufactured goods.
"With his recent imposition of new restrictions, President (Donald) Trump presented one vision of that relationship – one that looks backwards and reverts to a failed policy of isolation that has done nothing to improve the lives of the Cuban people and has harmed the American economy.  This bill presents an alternative vision – one that looks to the future and at fostering the exchange of ideas and commerce between the two countries."
Sens. Patrick Leahy (D., Vt.), Dianne Feinstein (D., Cal.), Richard Durbin (D., Ill.), Tom Udall (D., N.M.), Patty Murray (D., Wash.) and Jeff Merkley (D., Ore.) co-sponsored the legislation. However, without Republican support, it could face an uphill battle. In the House, Rep. Rick Crawford (R., Ark.) had worked to advance his legislation to boost agricultural sales and came out in opposition to Trump's June 16 change to the Cuba policy.
The U.S.-Cuba Trade Act of 2017 would repeal the major statutes that codify sanctions against Cuba, including the Helms-Burton Act and the Cuban Democracy Act, as well as other provisions that affect trade, investment and travel with Cuba. It would also establish normal trade relations with the country.
"For American farmers and businesses hoping a pro-business Administration would foster increased access to the burgeoning Cuban market, the new trade restrictions announced on June 16 may be a disappointment," explained Louis Dejoie and Debra Fourlas of the law firm McNees Wallace & Nurrick LLC.
The U.S. International Trade Commission (USITC) found in 2016 that easing U.S. restrictions on trade and business with Cuba could increase U.S. exports by $1.4 billion annually in the next five years, with even bigger gains possible.
In 2016, at the request of the U.S. Senate Finance Committee, USITC completed a fact-finding analysis concerning trade with Cuba. USITC, an independent, non-partisan federal agency, concluded that U.S. restrictions on exports to Cuba have "shut U.S. suppliers out of a market in which they could be competitive on price, quality and proximity." The U.S. can offer quality goods at competitive prices, with advantageous shipping terms because of Cuba's close proximity, but financing restrictions requiring Cuba to pay in cash for imports from the U.S. are preventing U.S. sellers from competing with those from other countries.
USITC calculated that easing export restrictions, especially those relating to financing, could increase annual U.S. exports of agricultural and manufactured products to Cuba by more than 400% -- and by more than 500% if reciprocal Cuban import restrictions were also lifted. Cuba imports most of its agricultural products, and its proximity to the U.S. makes it a prime marketing target for those goods.
"With the vast majority of Cuba's autos and farm tractors suffering from advanced age, U.S. manufacturers of those and related products could also benefit from reduced trade restrictions. The U.S. Chamber of Commerce sees further export opportunities for American software products and for construction equipment companies like Caterpillar, a longtime advocate of improved trade relations with Cuba," Dejoie and Fourlas said.
Recent moves to again harden the U.S. trade embargo against Cuba will block near-term sales of U.S. feed grains as well as stymie long-term market development, according to the U.S. Grains Council.
Historically, Cuba is a 900,000 metric ton (35.4 million bu.) market for corn. Based on recent export sales, capturing this demand would make Cuba the 11th-largest customer for U.S. corn. In addition, the free flow of grain to Cuba would help capture sales to the Dominican Republic and even Puerto Rico worth hundreds of millions of dollars per year.
Instead of a predominant U.S. market share, Argentina and Brazil provide the financing to the island nation, allowing these competitors to dominate this nearby market despite added transit times, higher freight costs and additional pest control costs.
"Corn sales to Cuba this year show that Cubans want our product when its competitive to other origins and that we have significant room for growth given the right policy environment," U.S. Grains Council president and chief executive officer Tom Sleight said in a June statement on changes to the Cuba policy. "In the past two years, our work in Cuba and with Cuban grain buyers has shown us that the only hindrance to progress there is U.S. policy."
Subscribe to Our Newsletters
Feedstuffs is the news source for animal agriculture
You May Also Like
---