Secretary Perdue optimistic on China, USMCA deals
Secretary Perdue optimistic on China, USMCA deals
Whether deal is millimeters or miles away remains unknown, ag secretary shares at NGFA conference.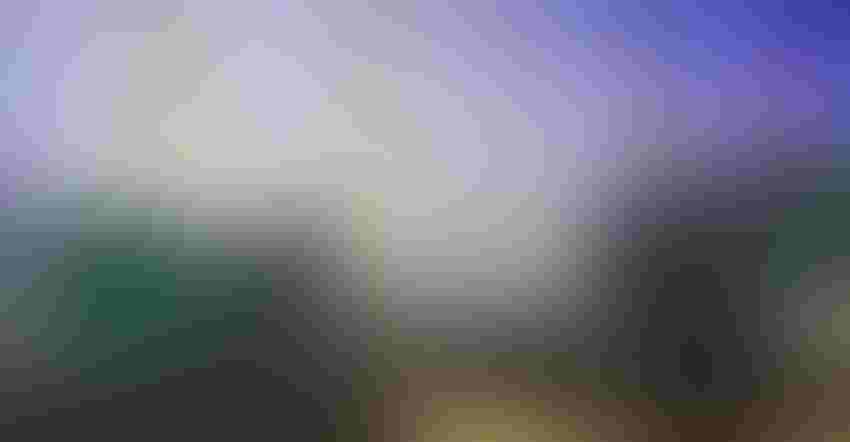 Trade uncertainty remains top of mind for those in agriculture, and a main point of discussion for Secretary of Agriculture Sonny Perdue while speaking at the National Grain and Feed Assn. (NGFA) Country Elevator Conference held in Indianapolis, Ind.
Perdue, in a fireside chat discussion with NGFA President Randy Gordon, shared he's "optimistic" that the trade dispute with China will get resolved, and said he doesn't expect the additional hike in tariffs to occur on Dec. 15.
Perdue noted China may have tried to send a signal with their recent announcement Friday from China's Ministry of Finance that it would ease its punishing 25% tariffs on U.S. soybeans and pork as trade negotiations between the two countries drag on.
The secretary did note that a trade deal with China that is on the table could be a "tremendous bonanza for American agriculture."
While speaking with U.S. Trade Representative Robert Lighthizer on Friday, Perdue said he asked whether the negotiations with China were millimeters or miles away from completion. "I'm not sure he knew or had a clear answer," Perdue said. "Both countries want trade disruptions to end."
But Perdue said the delicate discussions with China are "squishy" and added whether a deal is millimeters or miles away sits in whether China is serious about the deal on the table, and whether the country is ready to put into black and white what it is committed to do.
Perdue added he believes resolution with China is "imminent" but also joked that no one in Washington knows the definition of imminent referencing comments made by speaker of the House Nancy Pelosi (D., Calif.) several weeks ago on reaching a deal on the United States-Mexico-Canada Agreement (USMCA).
In discussing USMCA during the fireside chat, Perdue said chapter by chapter, line by line, USMCA is an improved agreement to its predecessor. "The problem has been mostly political," He said. "I have a real difficulty of finding people who are against it. If allowed on the floor today, it would pass with a majority of Republicans in the House."
Perdue added moderate members are crying for the bill to be brought to the floor. "I don't really know how to justify sending [Democratic caucus members] home for holidays without passing [USMCA]."
Inaction on USMCA also shows the world the United States can't consummate a trade relationship with they're two largest trading partners, what incentive do they have to negotiate with us at all, Perdue added.
Senate Finance Committee Chairman Chuck Grassley (R., Iowa) spoke on the Senate floor last week that a House deal was needed by Dec. 6 to ensure movement on USMCA yet this year. In a statement Monday afternoon, Grassley's spokesman said Grassley spoke Monday with Lighthizer and "is hopeful there will be an announcement on a deal soon. Chairman Grassley also expects members of his committee will receive a formal briefing later this week."
Requests by some for U.S. inspectors or audits to do on-site visits in Mexico challenges sovereignty issues, and said if the tables were turned, the United States would not likely allow Mexico to do the same to us.
Perdue said in comments to media that Lighthizer has been working very hard to address Democrats concerns, but also added the issue of enforceability has been "more of a smokescreen of delay than anything else."
On Monday, the 374th day since the USMCA was finalized and signed, House Agriculture Committee ranking member Michael Conaway (R., Texas) led a group of 159 Republican members in sending a letter to Pelosi urging immediate consideration and passage of the trade agreement.
Subscribe to Our Newsletters
Feedstuffs is the news source for animal agriculture
You May Also Like
---