Secretary Perdue heads to Canada Friday
Secretary Perdue heads to Canada Friday
Strong trading relationship between Canada and U.S. stressed after tense weekend between President Trump and Prime Minister Trudeau.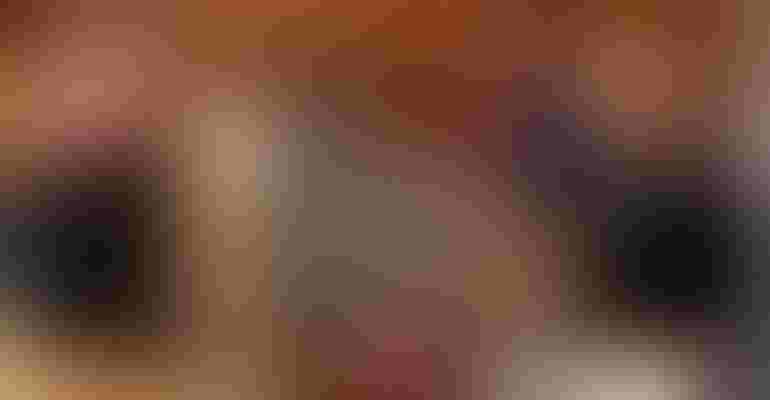 U.S. Secretary of Agriculture Sonny Perdue (left) meets with Canadian Minister of Agriculture and Agri-Food Lawrence MacAulay during the secretary's trip to Toronto.
USDA
Secretary of Agriculture Sonny Perdue will be in Canada on Prince Edward Island on Friday, June 15 for a bilateral meeting with Agriculture & Agri-Food Minister Lawrence MacAulay. The meeting has been planned for weeks, although it comes after tensions were heightened over the weekend with a spat of words between President Donald Trump and Canadian Prime Minister Justin Trudeau.
Following a G7 meeting, Trump shot off criticism at Trudeau and Canada's trade advantage it currently holds over the U.S. Trump again pointed at Canada's tariff on U.S. dairy products that was 270%, and said a few months ago that rate was raised to even 295%.
"It is unfair to our farmers and unfair to the people of our country," Trump said in a press conference. "Workers, farmers, companies. We are not able to trade. They have tremendous barriers up and tariffs."
Also over the weekend, Trump's trade adviser Peter Navarro suggested there was a "special place in hell" waiting for Trudeau.
Perdue, meanwhile, tried to calm the waters. In Perdue's own tweet, he touted his upcoming trip to Canada with a picture of his counterpart in Canada. "Looking forward to visiting my friend & Canadian counterpart @L_MacAulay at Prince Edward Island later this week. Been planning this trip for weeks, to discuss issues of shared importance in agriculture. The latest in our ongoing meetings," Perdue tweeted.
Meanwhile, the leaders of the U.S. National Farmers Union (NFU) and the Canadian Federation of Agriculture (CFA) in a joint statement urged Canadian and U.S. officials to preserve the strong, longstanding trade relationship between the two countries.
CFA president Ron Bonnett and NFU president Roger Johnson stated American and Canadian farmers and ranchers have long enjoyed a positive and rewarding trading relationship based on mutual respect and economic cooperation. They noted their nations trade more than $40 billion USD in agricultural products each year, and that number continues to climb as new opportunities arise between our markets.
"Given the global food and on-farm challenges we are facing and will face in the future, American and Canadian farmers need the certainty that the Canada-U.S. trading relationship has provided for our farm products. To disrupt this relationship would be detrimental for farmers on both sides of the border, as our agricultural sectors are heavily integrated and, to a large extent, rely upon one another for each other's success," Johnson and Bonnett said.
Likely trying to soften the harsh tone experienced over the weekend, the two added: "No heated rhetoric nor inflammatory remark could possibly represent the positive sentiment that American and Canadian farmers share for each other's nation. We urge our respective officials to engage in positive discourse that protects the strong trade ties that benefit American and Canadian farmers alike."
Subscribe to Our Newsletters
Feedstuffs is the news source for animal agriculture
You May Also Like
---