Sec. Perdue visits Canada for first international trip
Sec. Perdue visits Canada for first international trip
Perdue highlights issues that the United States expects to resolve in NAFTA including ultra-filtered milk and wheat grading issues.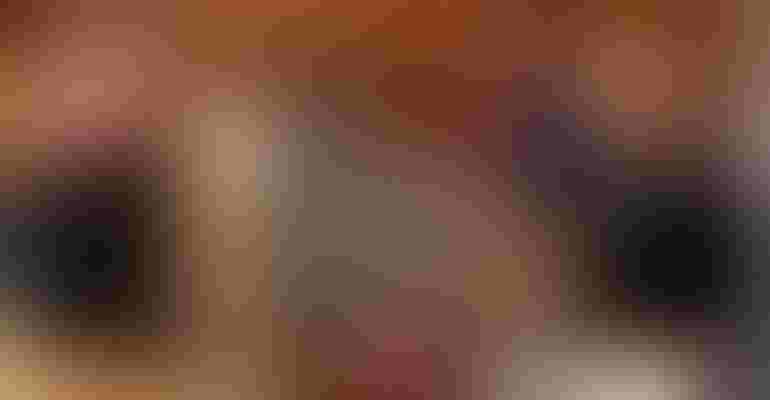 U.S. Secretary of Agriculture Sonny Perdue (left) meets with Canadian Minister of Agriculture and Agri-Food Lawrence MacAulay during the secretary's trip to Toronto.
USDA
Secretary of Agriculture Sonny Perdue Monday completed a trip to Toronto, marking his first international trip as secretary. Perdue conducted a series of meetings with Canadian officials, including Canadian Minister of Agriculture and Agri-Food Lawrence MacAulay and current Premier of Ontario Kathleen Wynne, regarding bilateral trade issues of importance. Among other issues, Perdue raised the topic of American ultra-filtered milk that has been a point of disagreement between the U.S. and Canada.
"We had very good, very candid discussions, very frank, like family members discussing some things that are not necessarily comfortable. We laid out a great framework to begin renegotiating NAFTA," Perdue said of the North American Free Trade Agreement discussions that look to get underway in 6 months.
Perdue said he was able to describe the issues the United States feel is important to resolve, and can be resolved, as renegotiations begin. "That has to do, obviously, with the dairy issue and the wheat grading issue that deals with feed grade wheat that's not grown in Canada. And also certain provincial wine issues, where wines are not displayed out in front where other Canadian wine is," Perdue said.
Perdue noted the discussions were not to enter into deep negotiations back and forth, but to lay out the issues where concerns exist.
"The ultra-filtered milk was not included in NAFTA. And I made it very clear that the Class 7 designation we felt was an unfair undercutting of the U.S. industry that grew up south of the U.S.-Canada border. It cut these producers and this industry out of shipping the ultra-filtered milk into their cheese industry, which was in demand in Canada," Perdue said.
Perdue also said, if Canada wants to manage its dairy supply with supply management, that's fine. But warned Canada it just needs to manage it and not overproduce to create a glut of milk solids on the world market that's being dumped at unfair prices.
"While we didn't try to negotiate back and forth, I think it was clearly understood that we consider all options on the table and we'll pursue them in the best interests of U.S. producers," he said.
Perdue also participated in a celebration of the 10th year of the Southeastern United States-Canadian Provinces Alliance (SEUS-CP), an organization meant to foster mutually beneficial relationships Perdue helped found as governor of Georgia in 2007. Perdue participated in a "fireside chat" regarding SEUS-CP with former Premier of Quebec Jean Charest.
Finally, Perdue attended the inaugural "tasteU.S." culinary showcase of Southeastern United States products at the Marché Mövenpick Brookfield Restaurant.
Subscribe to Our Newsletters
Feedstuffs is the news source for animal agriculture
You May Also Like
---