Roundtable features impact of ag nuisance lawsuits
Roundtable features impact of ag nuisance lawsuits
Discussion in North Carolina featured legislators and ag leaders to discuss economic impact or recent animal lawsuits and threat to all farms.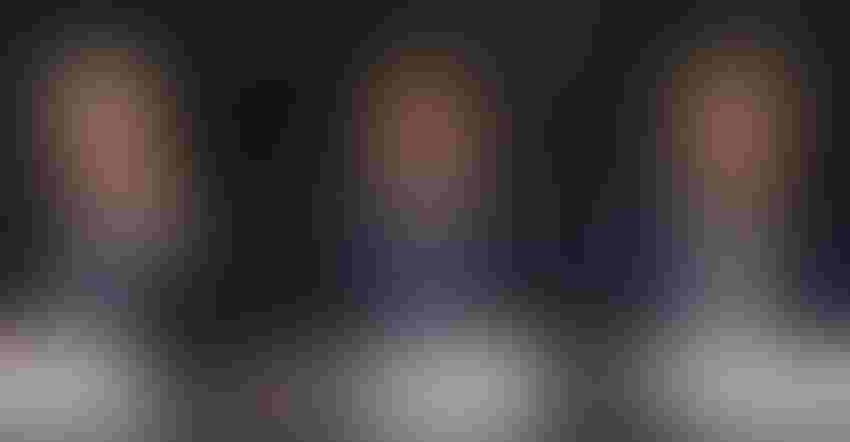 The roundtable was hosted by House Agriculture Committee Chair Mike Conaway (R., Texas), Rep. David Rouzer (R., N.C.), and Sen. Thom Tillis (R., N.C.).
NC Farm Bureau
A special national agriculture roundtable was held Aug. 3 highlighting the recent wave of nuisance lawsuits targeting North Carolina hog farms. The event, which was held in Raleigh, N.C., brought together legislators and agriculture leaders to discuss the growing threat to farmers and exposed how out-of-state trial lawyers are using nuisance lawsuits to circumvent state right-to-farm laws.
Representatives from across the country and a wide range of commodity groups took part in the hour-long roundtable where they discussed the dangerous precedent that nuisance lawsuits could set for those in agriculture, including increased legal risks that could discourage the next generation from entering farming.
The discussion centered on the economic impact of nuisance lawsuits on America's farmers and rural communities. Many attendees urged those in agriculture to continue their efforts to educate consumers about farming and the steps needed to get food from the field to grocery store shelves.
Another verdict against a North Carolina hog farm came the same day the roundtable discussion was held. So far, trials have resulted in three verdicts of nearly $100 million against family hog farmers who've operated in eastern North Carolina for decades.
National Pork Producers Council past president Dr. Howard Hill, a pork producer from Iowa who previously worked for a pork operation in North Carolina, testified at the meeting, noting that the judge in all three cases believes people who have moved to North Carolina's rural communities can sue farmers for millions of dollars "for doing nothing more than simply farming.
"Enough is enough," said Hill. "It's time for our elected leaders to step up and stop this madness."
American Farm Bureau Federation president Zippy Duvall was at the discussion and noted the trials are "pitting neighbor against neighbor and community against community. The regulations need to be on the trial lawyers. We need to let our farmers and ranchers do what they do best, and that is feeding the world. They will not be a nuisance. They deserve a fair shot. They deserve to grow and succeed," he said.
North Carolina Farm Bureau president Larry Wooten also addressed the panel. "What concerns me are the scars that could be left in rural North Carolina and in our rural communities due to these types of lawsuits," he said.
The roundtable was hosted by Rep. David Rouzer (R., N.C.), House Agriculture Committee chairman Mike Conaway (R., Texas), Sen. Thom Tillis (R., N.C.), North Carolina agriculture commissioner Steve Troxler and North Carolina Farm Bureau. Industry leaders in attendance included Wooten, Georgia Commissioner of Agriculture Gary Black and National Association of State Departments of Agriculture chief executive officer Dr. Barb Glenn and U.S. Department of Agriculture undersecretary of farm production and conservation Bill Northey.
The far-reaching decisions from nuisance lawsuits against the swine industry make it important that all animal and crop production agriculture become engaged. Nuisance lawsuits can easily spread to all types of farming.
"This is something that not only affects our animal agriculture, it affects our crop agriculture. If we don't do something about it now, there is not a farm in the country that won't be affected," said Troxler.
Glenn said following the event that it was an extremely important conversation as agricultural leaders continually emphasize the balance — that farmers will produce our food, while complying with the law.
"Technological and economic changes in agriculture are changing the public view of farming and, in the present environment, the likelihood of a farmer to be involved in a lawsuit is increasing drastically. As our global population continues to grow, and American farmers and ranchers produce the food needed to feed that population, we must participate in community dialogue to share the values of widely accepted agricultural practices," said Glenn.  "What can we learn from one another as rural and urban populations? I know investments in agricultural research to provide sustainable food production technologies to farmers and ranchers - big, small, and in between - is something that we can all feel good about."
Subscribe to Our Newsletters
Feedstuffs is the news source for animal agriculture
You May Also Like
---