Rice co-products provide amino acids in pig diets
Rice co-products provide amino acids in pig diets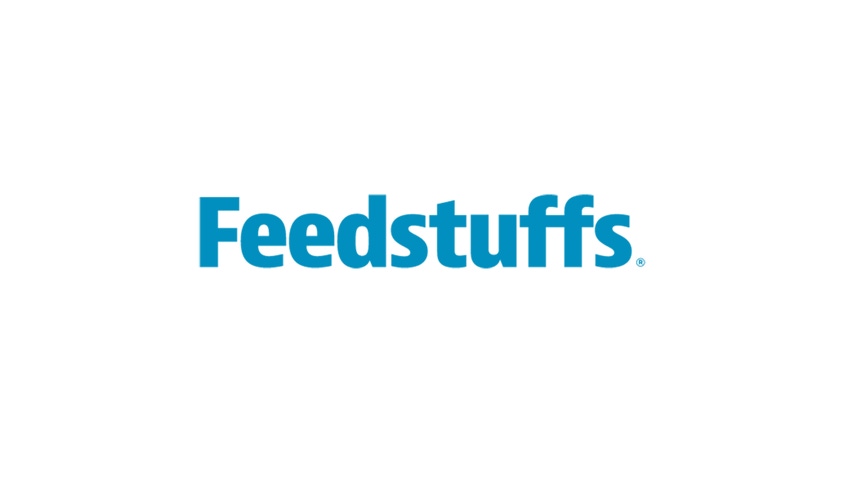 THE global demand for meat is expected to continue to increase rapidly as populations grow and incomes in developing countries rise.
Rice is a staple food for more than half of the world's population, and the production of rice for human consumption yields more than 200 million tons of co-products per year. Those co-products can be fed to livestock and, thus, help meet the demand for animal protein.
"Different procedures used in rice milling may negatively affect the digestibility and availability of amino acids," University of Illinois animal science professor Hans H. Stein said.
Stein and his team recently published the results of an experiment to determine the digestibility of amino acids in several rice co-products fed to growing pigs. They tested broken rice, two sources of full-fat rice bran (FFRB-1 and FFRB-2) and one source of defatted rice bran (DFRB).
Rice bran is the outer layer of the rice grain, which is removed to make polished white rice. Broken rice consists of polished white rice kernels that are too short to be sold for human consumption.
The standardized ileal digestibility (SID) of crude protein was 97.2% in broken rice, 83.9% in FFRB-1, 79.8% in FFRB-2 and 78.7% in DFRB. For all amino acids, SID values were greatest in broken rice. Digestibility values for most amino acids were the same for the two sources of FFRB, but digestibility was greater in FFRB-1 for some amino acids, including lysine, methionine and histidine. Digestibility values were greater in both FFRB-1 and FFRB-2 than in DFRB for most amino acids.
"Full-fat rice bran has more fat and less fiber than defatted rice bran, and both of these factors improve amino acid digestibility, but digestibility is greatest in broken rice because it contains virtually no fiber," Stein said.
Digestibility isn't the whole story, Stein pointed out. Most of the protein in rice is contained in the bran, so the concentration of amino acids in broken rice is very low.
"Defatted rice bran actually had the greatest concentration of standardized ileal digestible amino acids, and broken rice had the least," he said. "The amount of amino acids in the rice bran products was so much greater than in broken rice that it made up for the relatively low digestibility."
Still, all rice co-products contain high-quality protein and a balance of indispensable amino acids that more closely meets the requirements for pigs than most other co-products from cereal grains. This favorable amino acid balance and relatively high digestibility make rice co-products valuable sources of amino acids if included in diets for pigs.
The paper, "Amino Acid Digestibility in Rice Co-products Fed to Growing Pigs," was published in a recent edition of Animal Feed Science & Technology and was co-authored by Gloria Casas and Juliana Almeida, both with the University of Illinois.
QPP progress report
Quality Pork Processors (QPP) recently provided a 30-day update of efforts taken after an undercover video by animal rights group Compassion Over Killing alleged abuse and improper slaughter protocol at the company. QPP is a U.S. Department of Agriculture-inspected slaughterhouse in Minnesota that exclusively supplies Hormel.
QPP said it has continued to make improvements and take steps to ensure that the animal handling procedures its employees follow is second to none. Additionally, the company has been working closely with USDA on the efforts and has established the QPP Animal Welfare Council, which is meeting to evaluate the changes being made to ensure that they exceed industry animal care standards.
"We want to assure Hormel Foods and all of its customers that we are adamant about proper care and handling of our animals and are committed to taking steps that will bring about positive changes not only for QPP but also for the industry as a whole," QPP president Kelly Wadding said. "In addition, our Animal Welfare Council continues to explore ways to go above and beyond industry standards related to animal welfare and handling."
In addition to the steps outlined immediately following the video's release, QPP also has: implemented verification activities to monitor proper use of animal movement aids, expanded its third-party video verification auditing program and placed dedicated Hormel humane handling officers in all livestock areas to observe all animal handling in the operation.
Modifications were made to the area where animals enter the processing equipment, resulting in significantly improved animal movement while reducing the need for employees to use driving aids, QPP said. Further modifications were made to the entry of the animal holding pens so employees can better attend to animals, while backup gates and non-slip flooring were added to improve animal movement.
"We are confident that our continued attention to these improvements will allow QPP to remain an industry leader in the areas of animal handling," the company said.
Volume:87 Issue:49
Subscribe to Our Newsletters
Feedstuffs is the news source for animal agriculture
You May Also Like
---