Recruiting, retaining employees in today's labor climate
Recruiting, retaining employees in today's labor climate
Technology, branding and hiring process key to attracting employees.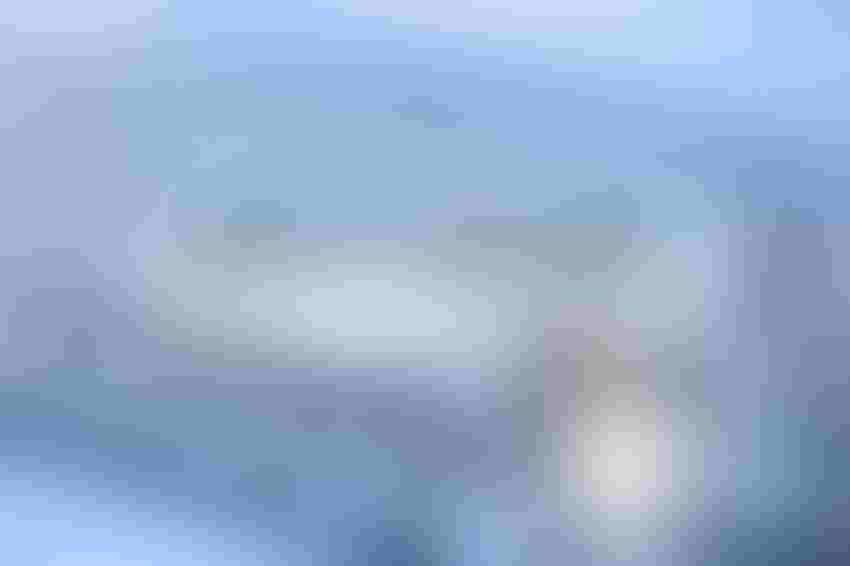 The U.S. unemployment rate is expected to fall to 3.9% sometime in 2018 and continue decreasing into 2019, which Sara Kepley, chief executive officer of ProValue, said signifies that employment is getting better for workers. In addition to that, economists are saying the economy is now fully recovered from the most recent recession, and the U.S. Bureau of Labor Statistics has estimated that by 2020, the U.S. will add 20.5 million more jobs to the workforce.
"All those things in consideration, of course, make it a challenging place to recruit and retain employees, especially in rural areas," Kepley noted. "It's a very competitive labor force right now, and that's probably not going to change."
Anything companies or organizations can do to be more competitive is a good thing, she added.
Gens Y and Z
Another challenge is navigating changes associated with an evolving workforce. Kepley pointed out that by 2020, generations Y and Z will make up more than half of the workforce.
"If you've you struggled with the generational changes of the Millennials, you're going to need to hold onto your hats, because Generation Z has been described by many generational experts as 'Milennials on steroids'," Kepley said.
Generation Z includes individuals who were born between 1998 and 2016. They are very young, and many are just entering the workforce.
According to Kepley, three important things to know about Gen Z are that technology is utterly a way of life for them; they love social media, and they are the most globally diverse in their abilities.
In regard to technology, Kepley said the smartphone isn't just a device of convenience, communication and work for this generation; "it's actually an extension of their self. It's part of their identity now."
She added that social media has always been a part of who they are.
As for global diversity, she said Gen Z doesn't know the same geographic boundaries that past generations may have known, since the internet has allowed people from all over the world to connect. "As a result, they are just more inclusive and more accepting of all the generations," Kepley noted.
Technology focus
Focusing on technology to improve both hiring and actual employment is becoming increasingly necessary, Kepley explained, emphasizing the importance of having a good company website.
Artificial intelligence provides an opportunity to enhance the hiring process. She said many companies have begun using a chat box that allows prospective employees to ask questions, but is essentially just a smart computer answering the questions.
Another technological advancement that can be utilized is augmented reality, which layers a virtual reality over a real reality. The popular game Pokémon Go was an example of augmented reality, Kepley noted.
How can this apply to a company? She said it can be used to conduct training, because smartphones will likely soon be a thing of the past. Employees can wear glasses that allow them to view the augmented reality the company has created.
There are also auto-translate functions that provide language translation. Kepley said many companies are exploring the concept right now, as it would give them access to diverse populations of workers who may not have been an option otherwise.
Workplace expectations
Kepley outlined key workplace expectations companies/organizations should be aware of as they seek to evolve in today's labor environment:
People need to be able to apply for jobs on your website. They should be able to click on the job title, which takes them to a form.
"They no longer attach documents; they just input it all in the form," she said, adding that there should be no extra steps beyond that.
Prospective employees expect transparency in the hiring process. Kepley said employees now want responses to understand what the next steps are, as well as the reason "why" if the employer doesn't believe they are qualified enough.
"The expectation of transparency is ratcheting up tenfold, and people are asking questions," she said.
Consumerism has entered the job market. Employers that are competing for talented workers are turning to consumerism, which is treating workers the way customers would be treated.
Additionally, she said employees have begun reviewing their work experiences on websites like Glassdoor.com. Kepley emphasized the need for employers to be proactive about managing what is being said about their companies or organizations, because "word of mouth spreads."
Keep technology modern and the physical workforce comfortable. Kepley said employees need to ask what can be done to make a job more comfortable. She said simple things like providing water, proper gear or even satellite radio in company vehicles can make a difference.
In terms of technology, ensure that software/technology is current. Outdated software or equipment can make a job tedious.
Training and growth. No matter how big or small your company is, Kepley emphasized the need to provide growth opportunities for employees. People will not stay if you don't provide these kinds of opportunities. This doesn't necessarily mean promoting an employee to a higher level; it could be providing learning opportunities for them to expand their current role.
Overall, Kepley said culture is a really important part of an employee experience.
"When it's all said and done, happy employees equal happy customers. Happy customers equal happy profits. That is proven time and time again," she said.
According to Kepley, employers need to focus on recruitment, retention and capitalism. "If you invest in these things, it makes it harder for people to look at other jobs," she noted.
Kepley said five essential tools for creating an employee experience include:
Your brand. "The idea is that your brand is so powerful that it evokes a positive feeling," she explained. People will want to work for your company because of its reputation. "Your image has to have an online presence," including a website and social media. The right approach is to ask people who don't have a stake in the company to assess it and provide feedback. How do our customers really perceive us? What can we use from that to bolster our branding? "You need the negative feedback to understand where your blind spots are, Kepley said.

Onboarding process. Improve the hiring process so there is transparency. It should reinforce cultural norms. Provide non-negotiables that may not be in the training. "That's the stuff people want to know," she said. Employees need to know what it's like to work at the company.

Training and development. How does a company create growth opportunities? A lot of them have to be lateral opportunities without elevating the employee to a next-level position if that isn't an option. "If there are not growth opportunities, the good people will eventually go. You have to reconcile that investment in people, but it's the right thing to do," Kepley explained. This can done by providing soft skill learning opportunities.

Physical workspace. Invest in things that make work more comfortable for the employees. "You cannot make assumptions," she said. "Ask the people who do the jobs. Really listen, and create an environment where they are not afraid to give you the feedback."

Perks of the job. Offering a Keurig coffeemaker or extra time off versus paid are a few enhancements that can make a difference. Look at how you reward people, Kepley said, adding that a company or organization can have the world's greatest bonus program, but if it doesn't focus on the right thing, it won't be effective.
In today's environment, Kepley said the main areas of improvement need to be in technology, branding and the onboarding/hiring process. She said it is essential to have a mobile-responsive website so people can apply through your website, and make sure your brand evokes the feeling you want people to feel when they see it. Additionally, she said asking for feedback from those who have gone through the system can help identify areas for improvement.
Subscribe to Our Newsletters
Feedstuffs is the news source for animal agriculture
You May Also Like
---