Rail merger pursuit hits snags
Rail merger pursuit hits snags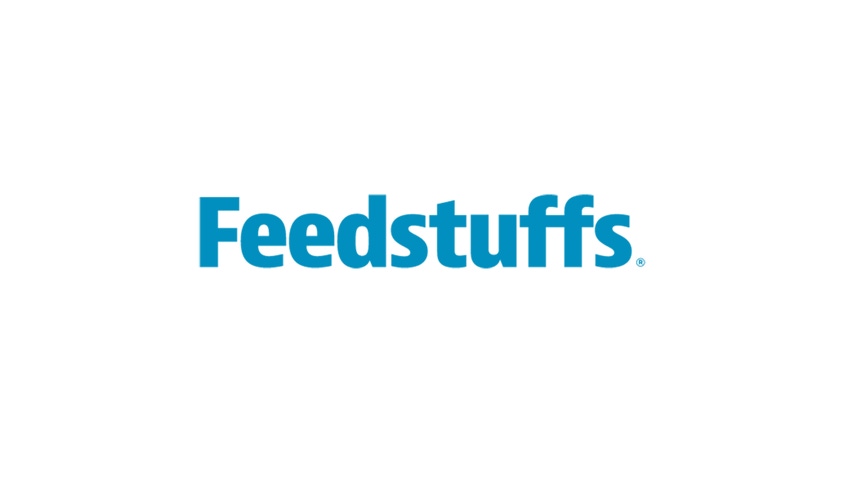 SINCE mid-November, Canadian Pacific Railway Ltd. (CP), the second-largest railroad in Canada, has pursued U.S. carrier Norfolk Southern Corp. (NS) in hopes of securing a merger, but it continues to hit dead ends.
Last week, NS unanimously rejected — for a second time —CP's most recent revised proposal, saying it is "grossly inadequate (and) creates substantial regulatory risks and uncertainties that are highly unlikely to be overcome." Additionally, it said the proposed deal is not in the best interests of NS and its shareholders.
Prior to the latest rejection, CP president and chief executive officer Hunter Harrison had told analysts that the clock was ticking.
In the Dec. 16 call, Harrison said CP initially sat down with CSX Corp. for merger talks but was unable to strike a deal. Following the rejection, CP decided to analyze the value of a merger with NS and found even greater value for its shareholders.
Harrison invited NS chairman, president and CEO Jim Squires to his farm to discuss options but said the deal has since turned into a "street fight" environment.
"We started down the road and, I guess, immediately got cut off at the pass," Harrison said. "It was not the response that we expected. We didn't hear anything for a while and finally sent a formal proposal. Up until this time, with the exception of the meeting with Mr. Squires and me, the board has refused to meet.
"If this is going to be a street fight, then so be it," he added, suggesting that NS is getting bad advice from its advisers.
Morgan Stanley & Co. LLC and Bank of America Merrill Lynch are acting as financial advisers to NS, while Skadden, Arps, Slate, Meagher & Flom LLP, Hunton & Williams LLP and Morrison & Foerster LLP are acting as legal advisers.
In a rejection letter to CP, Squires and NS lead director Steven Leer said there is no basis to meet until CP both makes a compelling offer and addresses regulatory issues. "We also note your repeated public statements that you are not willing to increase your offer, regardless of whether we were to meet," they added.
NS previously rejected a lower proposal from CP to acquire NS for $32.86 per share in cash and a fixed exchange ratio of 0.451 share in a new company that would own both CP and NS. The NS board unanimously concluded that the earlier proposal also was inadequate and not in the best interests of the company and its shareholders.
NS added that CP has not addressed the "significant regulatory" issues and added that it does not believe the voting trust structure would be approved.
Harrison, on the other hand, has expressed confidence in the merger's ability to gain approval. In fact, he noted that out of 144 requests the Surface Transportation Board has received since the Staggers Rail Act was passed in 1980, 144 have been approved.
"The odds are good that we could get a trust structure approved," he said.
To convey confidence in the deal, CP's latest proposal even included a contingent value right (CVR), which would protect NS shareholders and allow them to receive an additional benefit if shares were to fall during the regulatory review.
CP said this particular CVR would protect the holder's value in the event that the stock value of a combined CP-NS is below $175 (U.S.) per share at the date of payment. The CVR would entitle the holder to receive a cash payment from CP equal to the difference between the CP-NS share price during the relevant measurement period and $175 per share (no payment if the CP-NS share price is above $175), up to a maximum value of $25 per share, CP said.
Under the CP proposal, the measurement period would begin on or about April 20, 2017, and would end on or about Oct. 20, 2017, with shareholders receiving their cash payment around Oct. 25, 2017.
"In the event of a full CVR payout, the total cash payment would represent an additional $3.4 billion, and CP is confident it would maintain an investment grade rating," CP said.
In its official rejection notice, NS said the CVR did not strengthen the proposal. "In fact, our financial advisers believe that the CVR would trade at a significant discount," it added.
"The clock is ticking, and it's ticking down," Harrison said. "It's time for some of us to take some action if we are going to see this transaction through."
BNSF won't sit idle
BNSF Railway executive chairman Matt Rose told Bloomberg that the company is open to proposing a competing offer for NS and explained that if consolidation occurs, CSX will also come into play.
While BNSF doesn't favor more North American rail mergers, Rose said the company will not sit on the sidelines in any fresh deal making.
"If there is consolidation to be had, we would participate as well," he added. "We've never, in this industry, just done one merger. You do a merger, and then somebody else announces it because of this issue of stabilization of the industry and parity in various markets."
Harrison said BNSF's willingness to get involved shows that approval wouldn't be difficult.
"If you can't get a trust structure approved, and if you can't get regulatory approval, why would they care? I think there is some reason that our friends at Burlington Northern are concerned about the transaction and what it might bring," Harrison said. "I don't know why they are worried about down-the-road effects if it can't be approved."
Volume:87 Issue:49
Subscribe to Our Newsletters
Feedstuffs is the news source for animal agriculture
You May Also Like
---