Proposed rail line meets with opposition
Proposed rail line meets with opposition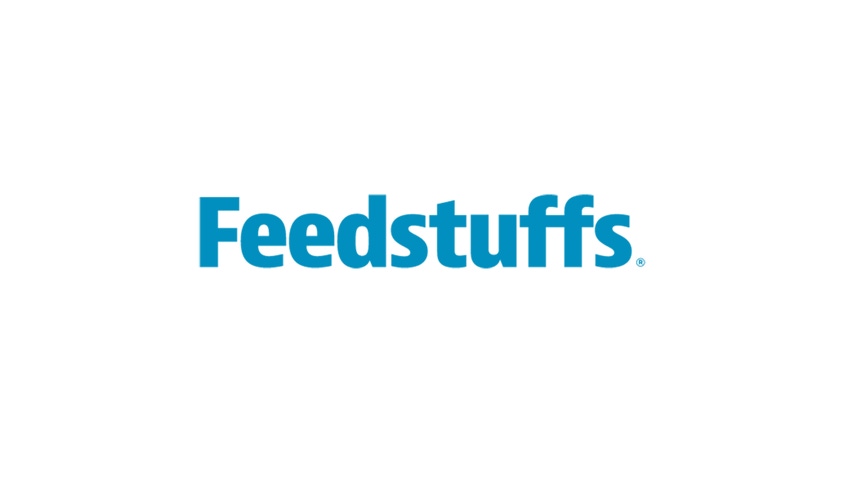 THE Chicago, Ill., rail terminal is the largest and most complex in the U.S., and not just based on carload traffic. In terms of sheer volume, Chicago's terminal would qualify as the third-largest container port in the world.
However, congestion is a major problem, and a proposed rail line by Great Lakes Basin Transportation Inc. (GLBT) is seeking to alleviate that issue.
The severe winters of 2012-13 and 2013-14 underscored how problematic the Chicago rail terminal can be. As weather delays grew, the terminal was quickly stretched beyond its capacity, creating severe delays for commodities moving through the terminal. Also, because Chicago is the most important hub for the six largest Class I railroads, those delays reverberated throughout the entire U.S.
According to GLBT, Chicago is the preferred interchange point for the six Class I railroads, with about 500 freight trains operating in the area on an average weekday. A substantial fraction of that traffic — an estimated 15-25% — does not need to go into the terminal for sorting or delivery, yet it has to fight its way through a crowded terminal area that also hosts about 700 Metra and Amtrak passenger trains every weekday.
As businesses and the population in the Chicago region expand, even more rail capacity will be needed, GLBT said, but because the present Chicago rail network is surrounded by urban and suburban development, it would be extremely expensive to add more main track capacity to the current Chicago terminal.
That is where the proposed transportation project comes in. The purpose of the Great Lakes Basin (GLB) project is to bypass Chicago by constructing a 278-mile rail line from La Porte, Ind., through Illinois to Milton, Wis. It would link existing main lines entering the Chicago area, permit trains to bypass the congested terminal area and add capacity to accommodate existing and reasonably anticipated future growth.
"By using the GLB route, many unit commodity trains and mixed carload and intermodal trains could avoid Chicago's congestion and transfer from railroad to railroad in eight hours or less under normal circumstances," GLBT said.
The capacity relief resulting from the GLB project should allow railroads to better handle their Chicago proper and suburban traffic and make room for potential future growth within the existing terminal network, it added.
GLBT plans to file either a petition for exemption or an application seeking authority from the Surface Transportation Board (STB) to construct and operate the rail line.
The STB Office of Environmental Analysis is preparing an environmental impact statement to analyze the potential environmental effects of the proposed rail line and will hold 10 public meetings in the project area and one public meeting online, during which interested parties will have opportunities to learn more about the project and to convey oral comments.
Opposition from ag
While the rail line would certainly alleviate congestion, local farmers and national agricultural groups are opposed to the project.
The National Cattlemen's Beef Assn. (NCBA) and the Illinois Beef Assn. recently submitted comments to STB on the proposed rail line construction. The GLB project would cut a 200 ft.-wide right-of-way across thousands of acres of prime farm ground in Illinois.
NCBA noted that the line would charge tolls for use, and a portion of the right-of-way would be leased or sold for pipelines and utilities. "To date, no Class I railroad has shown interest in using the proposed cut-across," the group said.
"The asserted use of eminent domain to condemn valuable agricultural land raises the largest concern for members of NCBA. The proposed right-of-way would divide farms and render countless rural roads inaccessible," NCBA added.
For many farms, the path would take up enough acres or divide up lands in a way that would make them no longer viable, forcing farmers to sell or increasing the costs of continued operation.
"As our country continues to grow, the loss of production threatens our food security. Moreover, using public authority to condemn lands under eminent domain for private economic gain through tolls and income from easement sublets sets a dangerous precedent," NCBA noted.
The group said no scenario exists for this proposal that would have just a minimal impact on agriculture, and farmers and ranchers will pay the highest price if it goes forward.
"Food security and rural lands are too important to jeopardize for the benefit of a small number of investors," NCBA concluded.
Volume:88 Issue:06
Subscribe to Our Newsletters
Feedstuffs is the news source for animal agriculture
You May Also Like
---