Productive avian flu hearing held in Senate
Productive avian flu hearing held in Senate
Government officials and producers testify on areas where response has fallen short and ways to improve in future.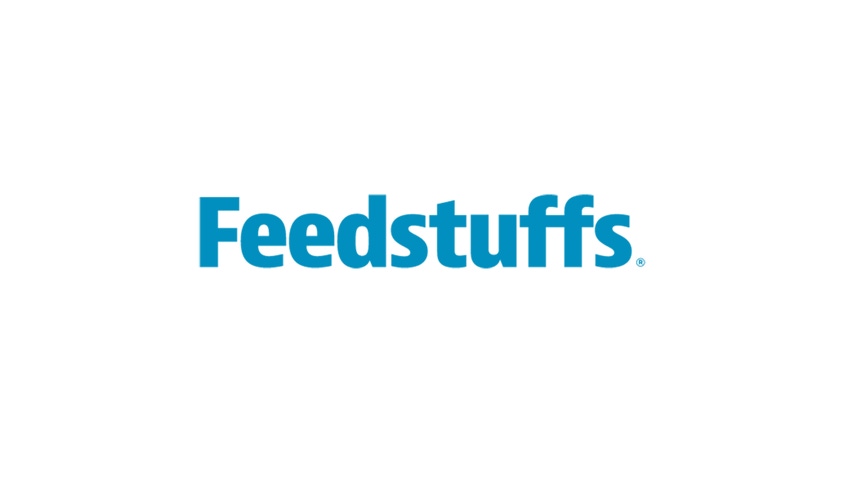 The United States is facing the largest animal health emergency in this country's history with nearly 50 million birds depopulated because of the outbreak of highly pathogenic avian influenza. The worst of the outbreak seems to be behind the industry for the time being as government officials and industry members are taking steps to position the industry to avoid the catastrophic impact again this fall or next spring.
In a Senate Agriculture Committee hearing Tuesday afternoon, although changes have been made, initial outbreaks revealed troublesome practices and miscommunication throughout the outbreak response chain.
Dr. John Clifford, deputy administrator for the Animal and Plant Health Inspection Service, shared that the U.S. Department of Agriculture is looking to learn from some of its missteps that have played out over the past few months to improve upon in the event the virus returns.
"Every day, we are further refining our prevention, detection, and response based on the latest science and the lessons from this outbreak," Clifford said in his opening comments.
Iowa turkey farmer Brad Moline, testifying on behalf of the National Turkey Federation, shared his avian influenza nightmare experience. He has seen two-thirds of his farm's income wiped out with the loss of all 12 growing barns containing more than 56,000 turkeys.
On his farm, a presumptive positive occurred on Tuesday morning and the first contact with USDA wasn't until Thursday and depopulation didn't occur until Saturday. APHIS has since started depopulation much more quickly, recognizing the longer birds live the more virus production occurs.
Clifford said APHIS will be working with the American Veterinary Medical Assn. to evaluate quicker depopulation methods. One option may be to close up houses and turn off ventilators to heat up the house. Clifford said although some people have concerns with this approach, it is "probably one of the most humane ways" to doing it.
Clifford also said the miscommunication that has occurred as temporary staff has come in and then left should be alleviated by assigning one USDA liaison for each farm or facility that can be the go-to person for the entire length of time for that outbreak and the impact on that flock.
Clifford said industry members and partners have been encouraged to review their existing avian influenza response plans so they understand what USDA will expect and what actions will be needed should the disease strike.
In his testimony, Moline said, "Initially, federal and state governments missed a critical opportunity to sit down with industry to develop a defined game plan. This would avoid the mass confusion that we experienced in Iowa. Having a clear roadmap explained by government officials (not contractors) is a must.  We understand contractors play an important role in eradication but, they should have been better trained."
Clifford said one of the biggest roadblocks seen in the Midwest to efficient depopulation - which is key to reducing the spread of the virus - is the lack of ready sites to receive and process dead birds. USDA has urged states and industry to develop site- and county-level specific depopulation plans for landfilling or composting birds.
Biosecurity insight
Moline also recommended that APHIS needs to examine biosecurity practices, especially those of their contractors.  "APHIS is doing an excellent job of documenting the transmission of this disease, but to date the agency has shared very little information that examines the role delayed depopulation and biosecurity lapses played in spreading this disease."
Dr. David Swayne, laboratory director at the Agricultural Research Service's Southeast Poultry Research Laboratory, said his lab is concentrating on assisting APHIS in its epidemiological studies and through that process plans to help companies to reestablish biosecurity strategies to reduce reentry of the virus back into farms.
Swayne said one of the challenges in biosecurity measures is that every individual farm has different risks. Each farm needs to do an assessment of all entry and exit points on that farm and establish critical control points. Some points that could be high risk include families that have multiple farms and share equipment across those farms. Manure spreaders for instance have a very high risk of transmitting the virus and may have previously been moving from one farm to another without proper cleaning.
Jim Dean, chairman of the United Egg Producers and an egg farmer from Sioux Center, Iowa, said his farm received a 100% score after going through USDA's biosecurity program in March. Despite their apparent strong biosecurity measures their farm was still infected with the virus April 27. Dean said the more that can be determined on how the virus spreads, the better they can address the effectiveness of biosecurity. On his operation, they're already looking to do more sanitation of vehicles and busing in employees to the barns.
Dean and Moline both said the education and improved communication on the disease is important in helping alleviate future impacts.
Tom Elam, president of FarmEcon, shared he estimates producer direct loss arising from destroyed turkey and egg production at about $1.57 billion, $530 million for turkeys and $1.04 billion for layers. The economy-wide loss for just destroyed production to date is conservatively estimated at nearly $3.3 billion.
Dean said about 36 million hens have been removed from the nation's laying flock as a result of this disease, and an additional 5-6 million pullets – which are young birds that would have begun laying eggs in the near future – have also been lost. Even without additional cases, UEP and its customers are dealing with the loss of 12% of the U.S. egg-laying flock. He added just the portion of the flock that produces eggs for further processing – that is, breaking into products such as liquid whole egg or dried egg white that are used in food manufacturing and food service – the loss is closer to 30%.
Dean said this fall and next spring could bring more flare ups, but he's optimistic the industry and government can do a better job moving forward and learn from mistakes to better address the disease outbreak.
Subscribe to Our Newsletters
Feedstuffs is the news source for animal agriculture
You May Also Like
---