Pressure picks up to close out NAFTA deal
Pressure picks up to close out NAFTA deal
Mexico reaches free trade agreement with EU that offers duty-free access to many agricultural products, including pork, poultry and cheese.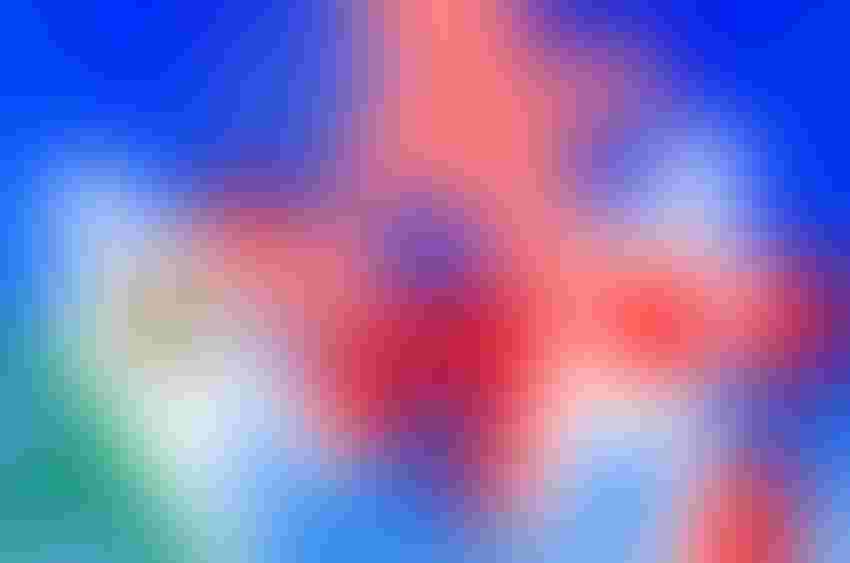 Marc Bruxelle/iStock/Thinkstock
Negotiators continue to work on hammering out more details of the North American Free Trade Agreement (NAFTA), with representatives from the three nations scheduled to meet again Tuesday in Washington, D.C., as they look to wrap up a deal. While they continue trying to find a breakthrough in the NAFTA talks, however, Mexico has wrapped up a free trade agreement with the European Union that could challenge the U.S.'s market stronghold in many sectors.
Government officials are optimistic that developments in the NAFTA renegotiation will continue in the upcoming weeks. U.S. Trade Representative Robert Lighthizer, Canada's Foreign Minister Chrystia Freeland and Mexico's Economy Secretary Ildefonso Guajardo will be meeting in hopes of making progress toward a preliminary NAFTA deal ahead of Mexico's July 1 presidential election.
Reports indicate that Guajardo said he saw an 80% chance of reaching a deal by the first week of May. Vice President Mike Pence is telling congressional Republicans to expect positive developments in the NAFTA renegotiation in the next couple of weeks, according to Sen. John Cornyn (R., Texas).
In talks last week, a deal was reached on the telecom chapter -- the seventh completed out of 30 chapters. Agriculture is expected to be one of the toughest chapters to resolve. The U.S. seeks the phase-out of Canada's protectionist system of quotas and tariffs for dairy and poultry, known as supply management. However, Canada maintains that eliminating supply management is not an option.
On Monday, President Donald Trump caused some concern with a tweet he made regarding tying immigration control to NAFTA.
"Mexico, whose laws on immigration are very tough, must stop people from going through Mexico and into the U.S. We may make this a condition of the new NAFTA Agreement," Trump wrote in a Twitter post. "Our country cannot accept what is happening!"
Trump made a similar threat to link NAFTA and immigration when a "caravan" of migrants moved through Mexico earlier this month. "They must stop the big drug and people flows, or I will stop their cash cow, NAFTA," Trump wrote on Twitter on April 1.
EU, Mexico trade agreement reached
Meanwhile, the EU and Mexico reached an agreement on a new free trade deal on Saturday. The EU has actively pursued agreements around the world to encourage an open market mentality regarding trade.
"With this agreement, Mexico joins Canada, Japan and Singapore in the growing list of partners willing to work with the EU in defending open, fair and rules-based trade," European Commission President Jean-Claude Juncker said.
Mexico could begin to see trade with the EU increase, which would chip away at markets where the U.S. previously had a stronghold.
The European Commission explained that, under the deal struck on Saturday, practically all trade in goods with Mexico will be duty free. Agricultural exports from the EU are set to benefit the most, such as poultry, cheese, chocolate, pasta and pork. 
The agreement will, in particular, provide preferential access for many cheeses, such as Gorgonzola and Roquefort, which currently are up to 20%, and gain significant new access for many others within annual quotas. It will secure a considerable volume for milk powder exports in one of the largest markets, starting with 30,000 metric tons at entry into force and rising to 50,000 mt after five years, and the deal will allow the EU to substantially increase its pork exports to Mexico, with duty-free trade for virtually all pork products.
The EU is ensuring the protection of 340 distinctive European foods and drink products in Mexico -- the so-called geographical indications, such as Comté cheese from France, Queijo São Jorge cheese from Portugal, Szegedi szalámi from Hungary and Magiun de prune Topoloveni plums from Romania.
Subscribe to Our Newsletters
Feedstuffs is the news source for animal agriculture
You May Also Like
---