Preliminary injunction granted on California's glyphosate labeling
Preliminary injunction granted on California's glyphosate labeling
Judge rules in favor of agriculture industry's request to not demonize glyphosate labeling.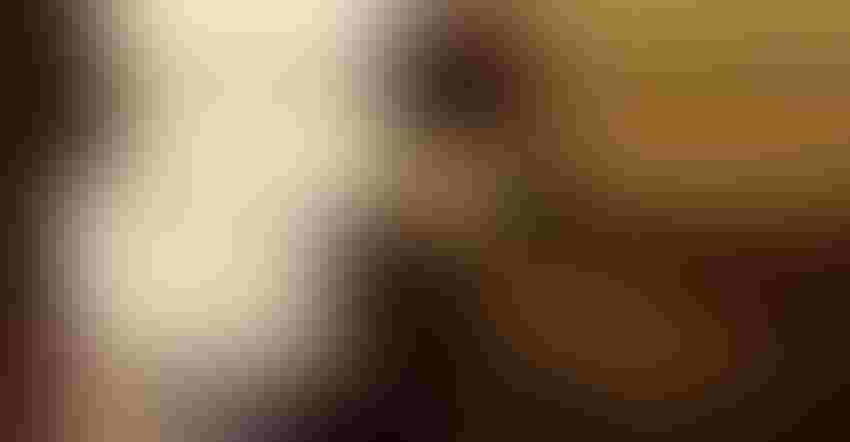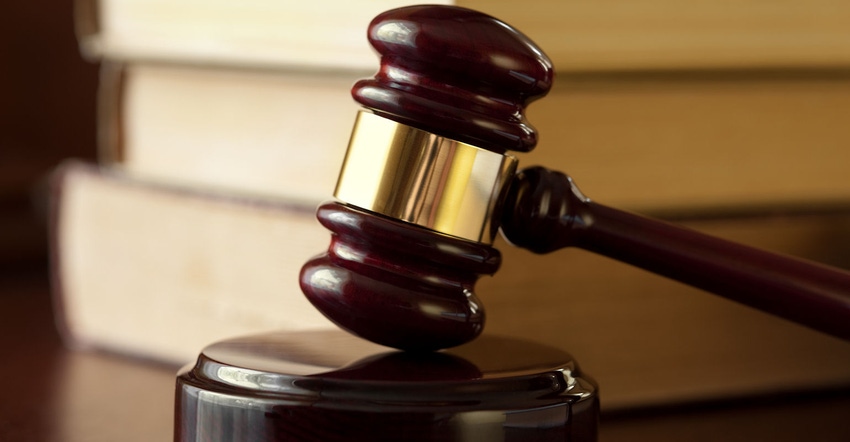 Shutterstock/iStock/Thinkstock
Citing harm to the nation's agricultural economy, Judge William Shubb of the U.S. District Court for the Eastern District of California issued a preliminary injunction prohibiting California from implementing its "false and misleading" Proposition 65 labeling requirement for the herbicide glyphosate.
The injunction was sought by more than a dozen leading agricultural groups and supported by 11 attorneys general across the U.S. The preliminary injunction will halt California's labeling requirement until the court issues a final ruling on the matter.
"Farmers work tirelessly to put food on America's tables, and glyphosate is a vital tool that growers have trusted to provide safe, affordable food," said Chandler Goule, chief executive officer of the National Wheat Growers Assn., the lead plaintiff in the case. "Every regulatory body in the world that has reviewed glyphosate has found it safe for use, and no available product matches glyphosate with a comparable health and environmental safety profile. We are pleased Judge Stubb granted our request, which is the first step in our efforts to prevent California from forcing farmers, growers and manufacturers to place false and misleading labels on agricultural products. California's erroneous Prop 65 listing of glyphosate is not based on data, facts or science, and we look forward to continuing to make our case to the court."
When issuing his ruling granting the agricultural coalition's request for a preliminary junction, Shubb said, "As applied to glyphosate, the required warnings are false and misleading. Plaintiffs have, thus, established a likelihood of success on the merits of their claim that the warning requirement violates their First Amendment rights."
His opinion also noted that, given "the heavy weight of evidence in the record that glyphosate is not, in fact, known to cause cancer, the required warning is factually inaccurate and controversial."
Glyphosate is approved for application in more than 250 agricultural crops throughout the U.S. Despite scientific findings from hundreds of studies and conclusions by the U.S. Environmental Protection Agency, the National Institutes of Health and regulatory agencies around the world that glyphosate is safe for use, California ignored facts, data and science when it added glyphosate to the state's Prop 65 list.
Shubb noted that "a reasonable consumer would not understand that a substance is 'known to cause cancer' where only one health organization had found that the substance in question causes cancer and virtually all other government agencies and health organizations that have reviewed studies on the chemical had found there was no evidence that it caused cancer. Under these facts, the message that glyphosate is known to cause cancer is misleading, at best."
Shubb added, "It is inherently misleading for a warning to state that a chemical is known to the state of California to cause cancer based on the finding of one organization (which, as noted above, only found that substance is probably carcinogenic), when apparently all other regulatory and governmental bodies have found the opposite, including the EPA, which is one of the bodies California law expressly relies on in determining whether a chemical causes cancer."
With the Wheat Growers as the lead plaintiff in the case, the other plaintiffs include the Agribusiness Association of Iowa, the Agricultural Retailers Assn., Associated Industries of Missouri, Iowa Soybean Assn., Missouri Chamber of Commerce & Industry, CropLife America, Missouri Farm Bureau, National Corn Growers Assn., North Dakota Grain Growers Assn., South Dakota Agri-Business Assn. and U.S. Durum Growers Assn.
Catherine Hanaway, partner at Husch Blackwell and counsel for the plaintiffs, said it is almost certain that California will immediately appeal to the ninth circuit. "We are ready for round 2," she said in an email correspondence to those she represented in the case.
Hanaway did note that the opinion says it was granted in part and denied in part, explaining, "The only portion of our motion for a preliminary injunction that was denied was that the judge said (California) will not actually have to remove glyphosate from its listing – since that is speech by the state and not speech compelled of others."
Subscribe to Our Newsletters
Feedstuffs is the news source for animal agriculture
You May Also Like
---