Precision Ag Connectivity Act advances in Senate
Precision Ag Connectivity Act advances in Senate
Task force would be established with goal of achieving reliable capabilities on 95% of agricultural land in U.S. by 2025.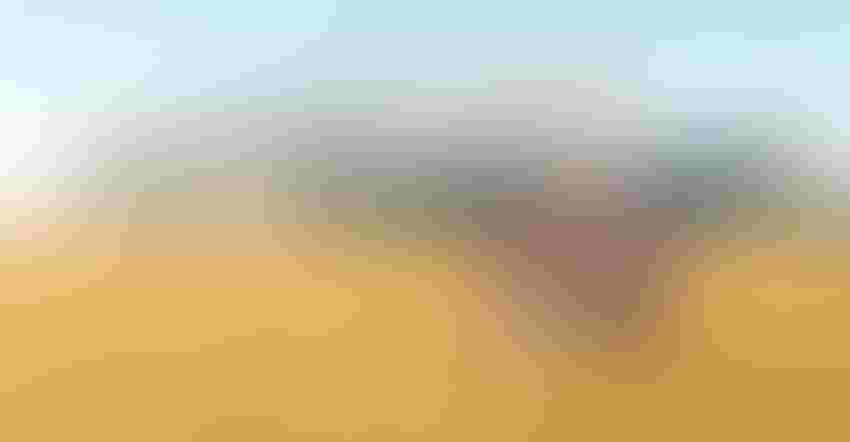 A new bill in the Senate advances efforts to expand broadband capabilities in rural America. According to the Federal Communications Commission, 39% of rural Americans lack access to 25 Mbps/3 Mbps service, compared to only 4% of urban Americans.
On Wednesday, the Senate Commerce Committee approved S. 2343, the Precision Agriculture Connectivity Act of 2018. The bipartisan bill is an important milestone in delivering broadband service that's crucial to the operation of modern farming equipment.
The bill would create a task force to focus on the connectivity and technology needs of modern farmers, who are too often without broadband in the fields and on the ranches where they work.
The task force would consult with the secretary of agriculture and collaborate with public and private stakeholders in the agriculture and technology fields to identify and measure current gaps in the availability of broadband internet service on agricultural land. It would then develop policy recommendations to promote the rapid, expanded deployment of broadband internet access on unserved agricultural land, with a goal of achieving reliable capabilities on 95% of agricultural land in the U.S. by 2025.
Today's tractors, harvesters and other farm equipment gather vast amounts of data to determine the precise amount of seed, water, crop protection products and nutrients to deliver based on soil conditions down to the square inch. Such precision maximizes yield, lowers environmental impact and improves profitability at a time when farmers must watch every penny to survive.
Even so, all of the data has to be processed somewhere, and to do that, farmers need high-speed connections that link their equipment to far-off data centers. Studies estimate that precision agriculture technologies can reduce agricultural operation costs by up to $25 per acre and increase farm yields up to 70% by 2050.
The American Soybean Assn. (ASA) applauded the Senate Commerce Committee for advancing the Precision Agriculture Connectivity Act. ASA president and Iowa soybean grower John Heisdorffer said the legislation addresses the unique needs of growers in rural America.
"We urge swift passage in the U.S. Senate as wireless broadband connections in the field support on-farm operations and, in turn, rural communities. This legislation is important to rural America and soy growers everywhere," Heisdorffer said.
"The American Farm Bureau Federation thanks Sens. Wicker and Klobuchar for sponsoring this important legislation and looks forward to eventual passage by the Senate and House. Farm Bureau eagerly awaits tangible progress in delivering broadband to places that have too long been neglected," the Farm Bureau said in a statement.
Subscribe to Our Newsletters
Feedstuffs is the news source for animal agriculture
You May Also Like
---