Plant-based burger navigates fastest test-to-table launch in TGI Fridays history
Plant-based burger navigates fastest test-to-table launch in TGI Fridays history
Restaurant says menu item will appeal to more food-forward customers.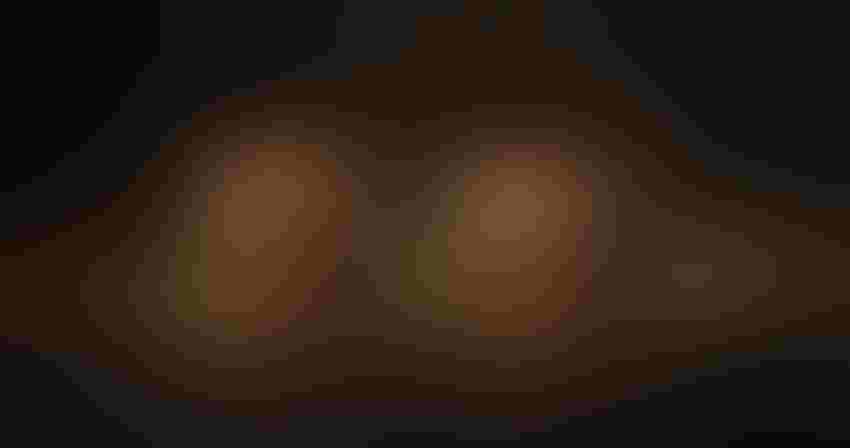 Just in time for the new year, plant-based meat innovator Beyond Meat announced that the Beyond Burger will be added to the menu at more than 450 TGI Fridays U.S. locations nationwide. The restaurant initially tested The Beyond Burger at a handful of locations in October, and after an extremely successful test, the Beyond Burger is becoming the fastest test-to-table menu offering in the brand's history.
"Appealing to a more food-forward consumer is a key priority for Fridays in 2018," said David Spirito, executive culinary director at TGI Fridays. "In answering guests demand for nutritional menu items that fit their lifestyle needs, we saw an opportunity to introduce newly expanded options like plant-based protein. Beyond Meat is leading the way in creating a juicy and delicious product that gives guests the sensory experience of a traditional burger without sacrificing taste."
Ethan Brown, chief executive officer and founder of Beyond Meat, said, "Consumer adoption of our plant-based meats is quickening month over month. Once people learn firsthand that they can enjoy the delicious upsides of meat while capturing the health and environmental benefits of plant-based eating, consistent use comes down to availability. I could not be more pleased that an iconic global restaurant brand, TGI Fridays, is adding The Beyond Burger to their menu."
Starting Jan. 2, the Beyond Burger will be featured on the TGI Fridays menu as the Beyond Meat Burger featuring a 6 oz. patty seasoned, grilled and topped with white cheddar, lettuce, tomato, red onion, pickles and Fridays sauce to appeal to heartier appetites. The Beyond Burger patty can be substituted for any existing builds from the TGI Fridays Burger Bar menu, served on a Challah bun or "green style" on crispy lettuce leaves, without cheese or Fridays sauce for a vegan-friendly option.
TGI Fridays is joining a growing number of restaurants, hotels, colleges, sports teams and grocery stores to carry the Beyond Burger. Since May, distribution of the Beyond Burger has seen triple-digit growth and is now available at more than 9,000 foodservice and retail outlets nationwide.
Beyond Meat touts that its Beyond Burger is the world's only burger that looks, cooks and tastes like ground beef from cows but is made entirely from plants, without genetically modified ingredients, soy or gluten. Additionally, the company said the product packs more protein and iron than beef, but with less total and saturated fat.
Subscribe to Our Newsletters
Feedstuffs is the news source for animal agriculture
You May Also Like
---