Perdue promises to be tenacious leader for ag
Perdue promises to be tenacious leader for ag
Senate Agriculture Committee nomination hearing allows secretary of agriculture nominee to lay out his priorities on trade, agency cooperation and labor.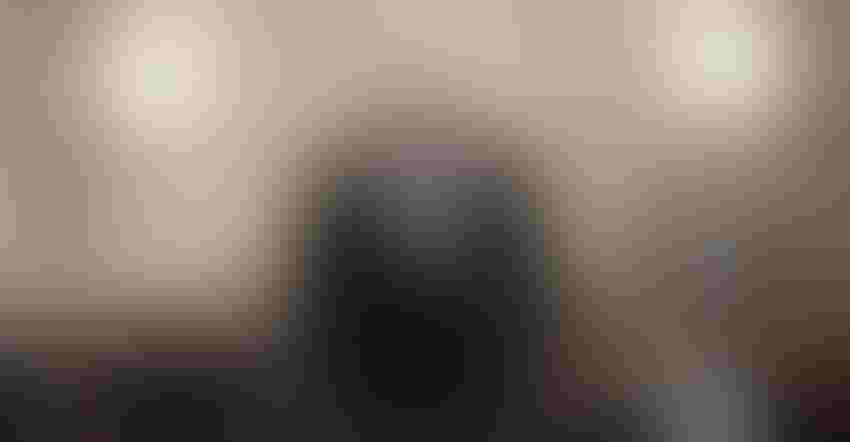 WASHINGTON, DC - MARCH 23: Sonny Perdue, President Donald Trump's nominee to lead the U.S. Department of, during his confirmation hearing before the Senate Committee on Agriculture, Nutrition & Forestry on Capitol Hill, March 23, 2017, in Washington, DC. Previously, Perdue served as the governor of Gerogia from 2003 to 2011.
Drew Angerer/Getty Images
Former Georgia Gov. George "Sonny" Perdue appeared before the Senate Agriculture Committee Thursday morning and made it known his strong desire to be a champion voice and advocate for agriculture's unique challenges and needs going forward within the Trump Administration.
Top of mind for many senators during the hearing is the role Perdue would play in the anticipated trade agenda. Perdue said he plans to develop personal relationships with Commerce Secretary Wilbur Ross and U.S. Trade Representative Robert Lighthizer (when confirmed) to capitalize on new and developing markets and play an integral role in all trade discussions.
He said it is clear that farmers are most concerned about trade, and he plans to work with Ross and Lighthizer to put "agriculture first in their repertoire of things to trade." Perdue indicated that the agriculture industry has a great story to tell with its ability to produce more than consumed domestically.
Perdue said he plans to be "chief salesman" of the U.S. Department of Agriculture and will negotiate trade deals side by side with Lighthizer, Ross and their whole team. He expects USDA will be closely involved in the boots-on-the-ground negotiations with agriculture ministers and foreign dignitaries.
He said bilateral trade agreements will take time, so it's important to quickly "get about the business of selling U.S. products."
He also voiced strong support for relaxing financing restrictions on Cuba to increase agricultural trade, recalling his time leading an agricultural trade delegation to the island in 2010. "I think we would love to have Cuba as a customer," Perdue added.
Budget cuts
Perdue frequently heard concerns from members on President Donald Trump's proposed 21% budget cuts for USDA, but he said since he was not confirmed yet, he had no input on the final budget numbers. He agreed on the importance of several initiatives that would be zero funded in the President's proposal, but also expressed optimism to do more with less.
He said, as governor, he "grew" Georgia's budget from $20 billion to $16 billion, noting that even though the state spent less money, he worked with his dedicated civil workforce to increase efficiency and effectiveness. He hopes to engage USDA's workforce and aspire the staff to do the same but also promised to be a "strong and tenacious advocate" for money to remain in areas that need it.
Smarter regulations
Another top priority for agriculture -- and, accordingly, to Perdue -- is labor issues, which have created a great deal of anxiety recently. Perdue, who grew up on a dairy farm, said he has heard loud and clear how the current H2-A program does not work for agriculture, especially dairy producers.
He said there are some ways to make improvements to the H2-A programs. If confirmed, he said addressing agriculture's labor woes and trade would be the two issues he would begin to work on "post-haste."
Implementing smarter regulations was a promise Trump made to rural America, and Perdue said he plans to put into action. "We've seen the harm it causes when one agency has cross-purposes from another. I look forward to developing mutual respectful relationships with other department heads to eliminate unintended consequences," he said.  
Perdue also expressed a commitment to a strong Renewable Fuel Standard, welcomed by Midwest senators who continually have expressed concern over some of the President's Cabinet members' previous stances on biofuels.
The 2018 farm bill will be written by Congress, but Perdue said he plans to offer the resources of USDA to help as needed. Dairy and cotton producers are seeking changes, and some proposals have been suggested on providing additional risk management tools including crop insurance in the short run.
"I'm absolutely committed to look for ways of immediate and temporary relief if within the discretion of the secretary," if it meets the parameters of the budget, he told senators.
Subscribe to Our Newsletters
Feedstuffs is the news source for animal agriculture
You May Also Like
---