Perdue, Northey talk trade, E15 and farm bill at Farm Progress Show
Perdue, Northey talk trade, E15 and farm bill at Farm Progress Show
Top USDA officials visit Farm Progress Show to talk with farmers about need for a farm bill and ongoing trade uncertainty.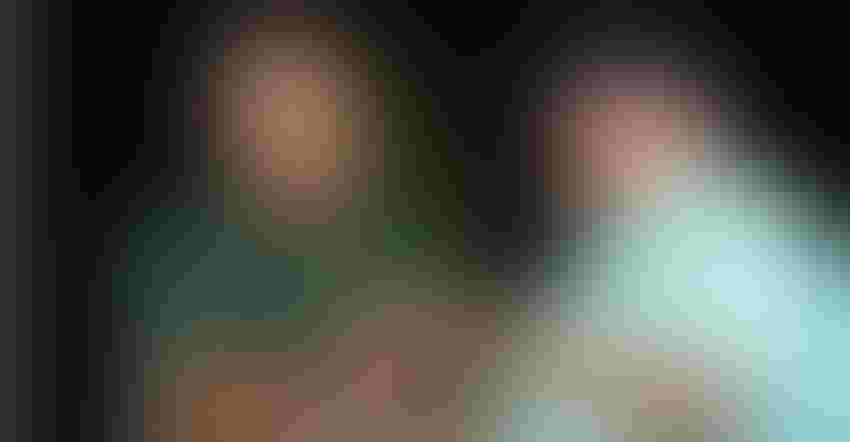 Max Armstrong speaks with Ag Secretary Sonny Perdue at FPS 2018
Holly Spangler, Farm Progress Companies
Secretary of Agriculture Sonny Perdue and U.S. Department of Agriculture undersecretary for farm programs and conservation Bill Northey were among the many guests at the Farm Progress Show in Boone, Iowa, on Wednesday. In an interview with Orion Samuelson and Max Armstrong, each discussed the top-of-mind issues with farmers, including trade uncertainty, the farm bill and approval of year-round use of E15 ethanol fuel blends.
When Perdue was asked how he responds when some agricultural groups say they want "trade, not aid," Perdue noted, "I say, 'Amen.'"
He continued, "There's not a farmer in America who would not rather have a good crop at a fair price than a government check." Perdue explained that when farmers make plans and build a business that has a 20% dependence on exports, it's important to help out those affected by the current trade situation.
In response to questions of how different commodities are treated in the trade mitigation package USDA recently announced, Perdue said he told corn growers earlier in the day that the methodology used in determining the aid amounts is one that can stand up to scrutiny at the World Trade Organization if litigation is brought against the aid.
When asked whether he believes irreparable damage has been done to the markets, he said he doesn't think long-term damage has occurred. "The world knows we have high-quality products. I don't think irreparable damage has been done. It may take a little time to get those [markets] back," Perdue said.
Northey added that the current trade situation is just a short-term issue now. He said despite the strain on current trading relationships, it's important to make known that trading partners are not being fair to U.S. products. For instance, China doesn't purchase much corn because it blocks biotech product approvals and also has erected barriers to ethanol, sorghum, beef, pork and poultry.
Northey also said the $200 million portion of the USDA trade mitigation package targeted for market promotion and development is about repairing those relationships and also looking at new markets that will be important for staying competitive in world markets.
Farm bill
Perdue said he's hopeful that Congress can complete a farm bill before the Sept. 30 expiration date of the current bill.
"The House and Senate are anxious to get that done," especially with the uncertainty and anxiety over trade, Perdue said. USDA has been offering technical assistance from time to time, but Perdue said he has stayed in his own lane and is not pushing too much policy influence from USDA to Congress.
Northey said he has heard a very consistent message from both sides of the aisle and both chambers of Congress regarding the desire to provide certainty to farmers. "It's not a time to extend and hope; this is a time to get the farm bill done," he stated.
Northey said the difference in conservation dollars between the House and Senate farm bills will need to be resolved -- such as in Conservation Reserve Program rates and total acres. Overall, the total pie and dollars are about the same, he noted.  
E15
Iowa farmers and biofuel supporters rallied at the Farm Progress Show to welcome Perdue to Iowa and remind him of the importance of the Renewable Fuel Standard (RFS) and E15 to Iowa's farm economy.
Perdue said shortly before he walked into the gates of the show, President Donald Trump called him and said, "Sonny, we need to get year-round E15 done." Perdue added that the President has wanted to get that done for awhile, but there have been some hiccups with refinery groups, and Trump is looking for the right balance with the refineries.
The President "doesn't give executive suggestions; he gives executive orders. So, we're going to get it done," Perdue said of getting approval for year-round E15 use.  
Kevin Skunes, a farmer from Arthur, N.D., and president of the National Corn Growers Assn., said 2.5 billion gal. of ethanol demand have been waived over the last six to seven months, and the group believes refiners have already received delivery of their package. "It's time for the Administration to deliver to us and allow E15 to be sold all year-round," Skunes said.
Skunes noted that if the Environmental Protection Agency would stop issuing waivers to small refineries and instead provide a Reid vapor pressure waiver to allow for the year-round E15 use, it would go a long way in the corn marketplace.
Subscribe to Our Newsletters
Feedstuffs is the news source for animal agriculture
You May Also Like
---