Perdue kicks off RV tour to Michigan, Ohio, Kentucky
Perdue kicks off RV tour to Michigan, Ohio, Kentucky
Tour runs April 3-6 and also includes stops with SBA administrator Linda McMahon.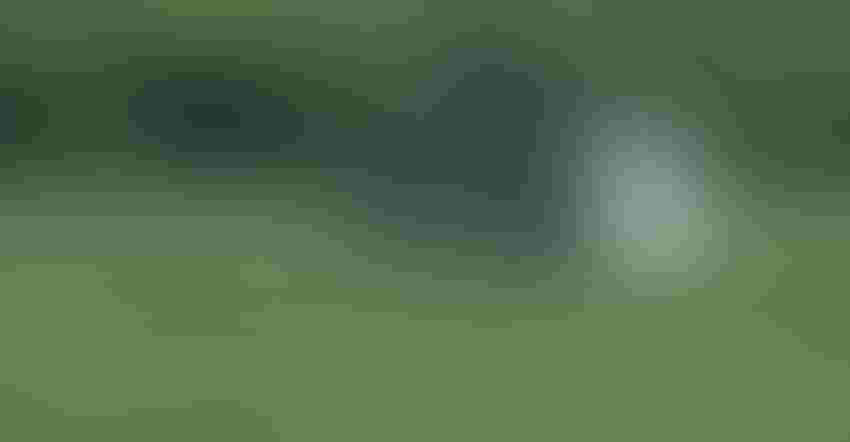 Recreational vehical used by Agriculture Secretary Sonny Perdue for the Back to Our Roots" tour throughout different states.
USDA Photo by Lance Cheung
U.S. Secretary of Agriculture Sonny Perdue will kick off his third "Back to Our Roots" RV (recreational vehicle) tour on April 3 to hear ideas and concerns from local farmers, agricultural students and researchers, business owners, community leaders and U.S. Department of Agriculture employees. Perdue will also be joined for part of the tour by Linda McMahon, head of the Small Business Administration (SBA). The tour spans from Tuesday to Friday and includes stops in Michigan, Ohio and Kentucky.
"As always, our 'Back to our Roots' RV tour is an opportunity to get out of Washington, D.C., to hear directly from the American people in the agriculture community," Perdue said. "While Congress continues its work on the farm bill, rural prosperity and many other agriculture priorities, USDA stands ready to assist in any way possible and to be a voice for America's farmers, ranchers, producers and foresters."
On Tuesday, Perdue is scheduled to visit Michigan State University and plans to have breakfast with students and faculty in the College of Agriculture & Natural Resources before taking a guided tour of the college's agriculture research lab.
Next, he will travel to Coldwater, Mich., to take part in a working lunch at Clemens Pork Processing Plant, where he will hold a discussion with Clemens staff and leaders in the local agricultural community. He also plans to tour Mastronardi Produce in Coldwater.
On Wednesday, Perdue heads to Ohio and starts off his day touring the Amherst Greenhouse in Harrod, Ohio. Next, he will take part in a working lunch and conversation with McMahon, the Lima Chamber of Commerce and the Ohio Farm Bureau.
Also on Wednesday, Perdue and McMahon will Celina Tent to see their manufacturing facilities and the tents made for disaster relief in Celina, Ohio. He closes the day with a visit to the Columbus Zoo and Aquarium administration and staff during the zoo's OneUSDA Family Day.
On Thursday, he will tour the Miami Township Fire-Rescue facility and meet with township officials and first responders in Yellow Spring, Ohio. USDA's Office of Rural Development is assisting the construction of this 17,000 sq. ft. building to house the Miami Township Fire & Emergency Medical Services (EMS) Department.
Also Thursday morning Perdue will take a guided tour of Central State University's (CSU) College of Engineering, Science, Technology, and Agriculture and participate in a roundtable discussion with CSU agricultural students in Wilberforce, Ohio.
In the afternoon, he heads to Kentucky and will participate in a listening session with members of the Kentucky Farm Bureau, to hear their concerns and priorities for the upcoming farm bill at May's Lick Mill in May's Lick, Ky. He then will head to Morehead, Ky., to tour Harold White Lumber Co.
The tour wraps up on Friday with a visit to Sorghum Farm & Mill to meet with owner Danny Townsend and discuss opportunities and challenges for veterans in agriculture in Jeffersonville, Ky. He then will tour Montgomery County High School's Agriculture Department with Jeffery Arnett, the high school's agriculture director. After the tour, the secretary will participate in a roundtable discussion with local agriculture leaders.
Perdue closes out his RV trip with a tour of Keeneland Race Track and have lunch with Keeneland staff in Lexington, Ky.
This is Perdue's third "Back to Our Roots" tour since taking office just under a year ago. On his first tour, in August 2017, Perdue toured Wisconsin, Minnesota, Iowa, Illinois and Indiana. In September 2017, on his second tour, Perdue traveled to Connecticut, Massachusetts and New Hampshire.
Subscribe to Our Newsletters
Feedstuffs is the news source for animal agriculture
You May Also Like
---