Partnership formed to improve global food security using satellite data
Partnership formed to improve global food security using satellite data
University of Maryland-based consortium to partner with NASA to enhance use of satellite data for improving food security and agriculture around the world.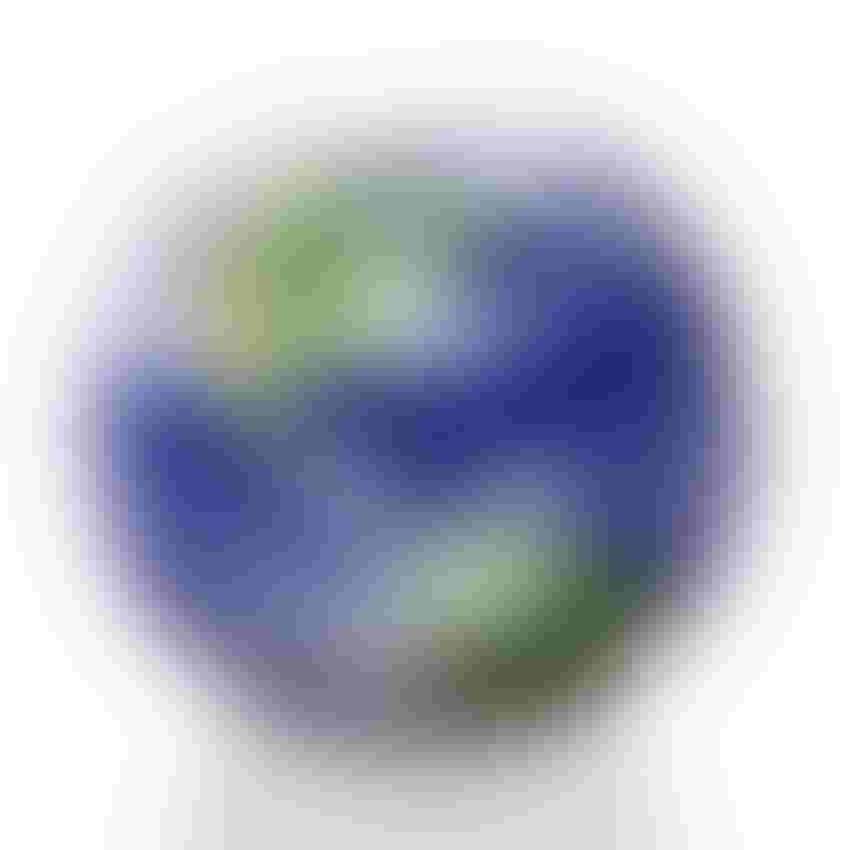 Sunagatov Dmitry/Hemera/Thinkstock
Dr. Inbal Becker-Reshef from the University of Maryland (UMD) department of geographical sciences has been selected by the National Aeronautics & Space Administration (NASA) to lead a new multidisciplinary consortium dedicated to enhancing the use of satellite data for improving food security and agriculture around the world.
The Earth Observations for Food Security & Agriculture Consortium (EOFSAC) will combine the expertise of more than 40 partners to advance the adoption of Earth observations in informing decisions affecting the global food supply. The consortium will partner with NASA's Food Security Office at the NASA Goddard Spaceflight Center, strengthening the long-standing collaboration between GSFC and the UMD department of geographical sciences.
"Events such as food price spikes and food shortages related to severe weather illustrate the risks associated with knowledge gaps around food production and supply," explained Becker-Reshef, associate research professor and co-lead of UMD's Center for Global Agricultural Monitoring Research. "Satellite data can help identify areas vulnerable to things like drought, flooding and fire, as well as variability in soil, crop conditions and yield status. The goal of this new consortium is to get this data into the hands of more people making decisions about agriculture and food production."
EOFSAC's core objectives are to enhance the use of Earth observations by key decision-makers and policy-makers, which can:
* Increase food security and resilience;
* Reduce food price volatility and vulnerability, and
* Improve awareness and understanding of the applications of NASA's and other satellite data products by users from a wide range of sectors.
NASA awarded EOFSAC a total of $14.5 million over a five-year period through its "Research Opportunities in Earth & Space Science" (ROSES) grant program. The consortium aligns with NASA's priority to make its Earth observations freely and openly available to those seeking solutions to important global issues such as food security, changing freshwater availability and human health, UMD said.
"NASA's observations of Earth's complex natural environment are critical to understanding the global food system. Through this partnership, NASA is interested in how uses of remote sensing data can enhance organizations' planning and operations and support broader food security assessments, commodity pricing, risk assessments and policy analysis," said Dr. Christa Peters-Lidard, deputy director for hydrosphere, biosphere and geophysics in the Earth Sciences Division at NASA's Goddard Space Flight Center.
Through this innovative effort, UMD is partnering with top researchers, humanitarian aid organizations, economists, policy-makers, agribusinesses, defense and intelligence specialists, high-tech companies, financial experts and other disciplines and sectors. Collaborators include other U.S. institutions such as the University of California-Santa Barbara, Stanford University, University of Wisconsin, Texas A&M University, University of Vermont, the U.S. Agency for International Development, the U.S. Department of Agriculture and a range of international organizations, U.N. organizations, non-governmental organizations and ministries in countries such as Tanzania, Uganda, Kenya, Argentina and Canada.
Dr. Chris Justice, chair of the UMD department of geographical sciences and scientific lead for EOFSAC, said, "Providing decision-makers with access to timely, objective, accurate and actionable information can strengthen food security, market stability and human livelihoods."
Subscribe to Our Newsletters
Feedstuffs is the news source for animal agriculture
You May Also Like
---