Organic sales up 23% in 2016
Organic sales up 23% in 2016
Crops accounted for 56% of certified organic production sales, while livestock, poultry and their products accounted for 44%.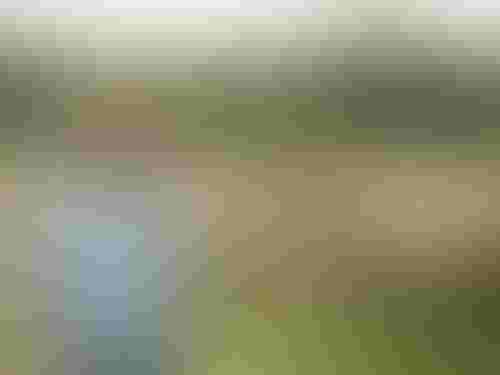 Sales of organic agricultural production continued to increase in 2016, when U.S. farms produced and sold $7.6 billion in certified organic commodities, according to data released Wednesday by the U.S. Department of Agriculture's National Agricultural Statistics Service (NASS).
Results of the "2016 Certified Organic Survey" showed that 2016 sales were up 23% from the $6.2 billion sold in 2015. During 2016, the number of certified organic farms in the country increased 11% to 14,217, and the number of certified acres increased 15% to 5.0 million.
California continued to lead the nation in certified organic sales, with $2.9 billion in sales, accounting for 38% of the U.S. total. It also had the largest share of certified organic acres and farms. Three states had more than 1,000 certified farms: California (2,713), Wisconsin (1,276) and New York (1,059).
"The results of the '2016 Certified Organic Survey' show the continued interest and growth in organic foods," NASS administrator Hubert Hamer said. "The survey provides the only comprehensive source of national and state data on certified organic production. It was expanded in 2016 from previous years to include fresh and processed information separately for all fruit and berry crops, as well as to include grape data by variety."
Ten states accounted for 77% of U.S. certified organic sales in 2016 -- virtually the same share as in 2015 and 2014.
Crops accounted for 56% of sales of certified organic production, while livestock, poultry and their products accounted for 44%. Organic production encompasses a wide range of commodities, including livestock and poultry products (primarily milk and eggs), which had 2016 sales of $2.2 billion; vegetables, with $1.6 billion; fruits, tree nuts and berries, with $1.4 billion; livestock and poultry, with $1.2 billion, and field crops, with $763 million.
The top commodities in 2016 were:
Milk – $1.4 billion, up 18%;

Eggs – $816 million, up 11%;

Broiler chickens – $750 million, up 78%;

Apples – $327 million, up 8%;

Lettuce – $277 million, up 6%.
Other top organic crops were strawberries, grapes, tomatoes, corn, potatoes, hay, spinach and mushrooms.
Growth to continue
A new and expanded survey on the attitude of U.S. families toward organic products -- released recently by the Organic Trade Assn. (OTA) -- showed that Millennials are big buyers of organic products and that becoming a parent will only deepen the strong affinity for organic shared by this generation. Currently, 25% of Millennials in America are parents, and in the next 10-15 years, 80% of that generation will be moms and dads.
"Millennials are the largest consumer group in the United States, and they're choosing organic. As more members of this generation become parents, their presence in the organic market will just get stronger," said Laura Batcha, OTA chief executive officer and executive director. "This year's survey findings clearly show the positive relationship between organic and parenting. Exciting times lie ahead for the organic sector. Over the next 10 years, we'll see a surge of new organic eaters and consumers -- the Millennial parents of tomorrow and their children."
For the first time in the eight-year history of the survey, the 2017 "U.S. Families' Organic Attitudes & Behaviors Study" included households without children. Last year's survey studied generational buying habits of U.S. households and found that Millennial parents -- parents ages 18-35 years -- are now the biggest group of organic buyers in America. This year's study goes even deeper and looks at the organic attitudes and buying habits of today's Millennials without children.
Baby food ranked as the top category for which respondents said buying organic is extremely important, surpassing the fruits and vegetables category for the first time in the history of the survey. Food targeted to kids was also among the categories most important for buying organic.
The parenting kids receive also shapes their buying habits as adults. Heavy buyers of organic products -- whether Millennials with or without children -- are much more likely to have been raised eating organic foods and were taught to make organic choices. Today's organic buyers with children are already passing their organic habits on to the next generation, and so will the Millennial parents-to-be.
Subscribe to Our Newsletters
Feedstuffs is the news source for animal agriculture
You May Also Like
---