Organic industry study touts reduced cancer risk
Organic industry study touts reduced cancer risk
Additional research needed as organic food consumption was self-reported, and other factors may play into who can afford organics.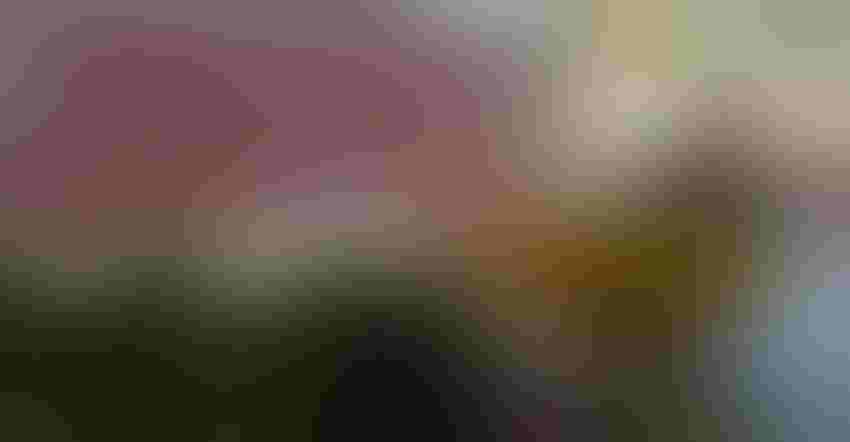 USDA photo by Lance Cheung
Eating an organic diet may significantly lower your cancer risk, according to a new study out of France published in the Journal of American Medical Assn. (JAMA). However, the study indicates that additional research is needed to confirm the findings.
Researchers compared French adults who frequently consumed organic foods to those who never consumed organic foods and found a 25% reduction in overall cancer risk. As stated by the study authors: "A higher frequency of organic food consumption was associated with a reduced risk of cancer."  
They also looked at specific cancer types and found that eating an organic diet significantly decreases the risk of developing three cancer types: risk of non-Hodgkin lymphoma is reduced by 86%, risk of all lymphomas is reduced by 76% and risk of postmenopausal breast cancer is reduced by 34%.
The research team hypothesized that this decrease in cancer risk is linked with a reduction in exposure to pesticide residues on food, because organic standards ban the use of most synthetic pesticides, and thus, organic products are less likely to contain pesticide residues than conventional foods.
This is the first study of this scale – with a test sample of almost 70,000 adults -- to find such clear support for organic foods.
In this population-based prospective cohort study among French adult volunteers, data were included from participants with available information on organic food consumption frequency and dietary intake. For 16 products, participants reported their consumption frequency of labeled organic foods: never, occasionally or most of the time. An organic food score was then computed, with a range of 0-32 points. The follow-up dates were May 10, 2009, to Nov. 30, 2016.
Of the 68,946 participants, 78.0% were female with a mean (SD) age at baseline of 44.2 (14.5) years). Among the participants, 1,340 first-incident cancer cases were identified during follow-up, with the most prevalent being 459 breast cancers, 180 prostate cancers, 135 skin cancers, 99 colorectal cancers, 47 non-Hodgkin lymphomas and 15 other lymphomas.
The study stated, "Although the study findings need to be confirmed, promoting organic food consumption in the general population could be a promising preventive strategy against cancer."
The Organic Center said the study offers great jumping-off points for future research.
"For example, organic food consumption was self-reported, so we can't be sure that people can accurately estimate how much of the food they eat is organic. Another issue that could be improved upon in future studies is examining the specific types of foods that consumers are choosing when they purchase organic, because different food categories have different levels and classes of pesticides. Examining the nuances of what foods are having the biggest impact on cancer risk reduction would enable us to better understand how organic diets are impacting our health," the Organic Center noted.
Jayson Lusk, Purdue University dean of agriculture, noted that correlation doesn't imply causation.
"What other factors might differ across consumers who do/do not consume organic food that might also affect health outcomes? Income, health consciousness, risk attitudes, frequency of visiting doctors [and the] amount of fruits and vegetables consumed are just some possible factors. This is why randomized controlled trials are needed to address questions of causality," he said of the study's findings.
Subscribe to Our Newsletters
Feedstuffs is the news source for animal agriculture
You May Also Like
---