Organic import controls, oversight under scrutiny
Organic import controls, oversight under scrutiny
OIG report finds USDA lacks proper procedures to check that organic shipments coming into U.S. meet organic standards.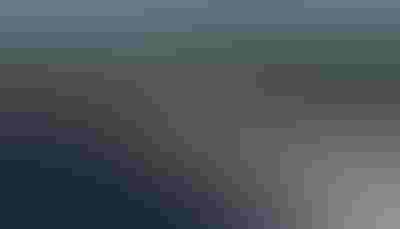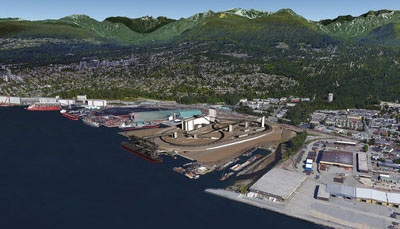 Rendering of G3 Terminal Vancouver in British Columbia
CNW Group/G3 Terminal Vancouver.
After reports emerged earlier this year of fraudulent organic grain imports into the U.S., a recent Office of Inspector General (OIG) report finds that the U.S. Department of Agriculture's Agricultural Marketing Service (AMS) has more to do to ensure the integrity of organic imports.
USDA's National Organic Program (NOP) is housed within AMS and is responsible for developing national standards for organically produced agricultural products. An audit from USDA's OIG found that AMS needs to strengthen its controls over the approval and oversight of international trade arrangements and agreements for the import of organic products into the U.S.
NOP accredits and oversees 80-plus organizations, called certifiers. Certifiers verify and document the claims of more than 37,000 organic farms and businesses around the world.
In May, the Washington Post reported that an estimated 7% of annual organic corn imports and 4% of organic soybean imports may have been conventional varieties, but their paperwork stated that they were certified organic. In June, NOP revoked the organic certification for a grain exporter in Turkey.
The Organic Trade Assn. (OTA) has called for additional trade oversight and monitoring to protect organic integrity here and around the world. The OIG report agreed.
First, OIG said the process AMS uses for determining equivalency of organic standards lacks transparency. "NOP officials maintained documentation of the process to resolve differences between foreign and USDA organic standards, but they did not have a methodology in place to disclose the results of that process to stakeholders," the report reveals.
OIG also concluded that AMS was unable to provide reasonable assurance that NOP-required documents were reviewed at U.S. ports of entry to verify that important agricultural products labeled as organic were from certified organic foreign farms and businesses that produce and sell organic products.
OIG said AMS could implement a system to capture organic import data, such as country of origin, the approving certifier, a description of the imported products or volume of organic imports at U.S. ports of entry. NOP officials said they have begun to address the issue by creating new requirements, including import certificates for all organic product shipments entering the country, whether USDA or foreign country certified.
The report suggests executing a memorandum of understanding between AMS and U.S. Customs & Border Protection (CBP) to obtain assistance from CBP officials in reviewing NOP import certificates from countries with established equivalence arrangements at U.S. ports of entry.
OTA said it was encouraged to see NOP respond to the audit findings with several potential actions, such as a better partnership with CBP to ensure that organic certification paperwork is more closely examined at U.S. ports of entry.
Furthermore, OIG said imported agricultural products, whether organic or conventional, are sometimes fumigated at U.S. ports of entry to prevent prohibited pests from entering the country. "AMS has not established and implemented controls at U.S. ports of entry to identify, track and ensure treated organic products are not sold, labeled or represented as organic," the report notes.
OTA is pursuing legislative changes in the next farm bill to give NOP the tools it needs to prevent fraud by modernizing import certificates to move to an electronic tracking system and limiting operations that are currently excluded from certification.
One of the recommendations explored is properly funding NOP to make sure the program has the resources for effective oversight and enforcement across the entire supply chain. Currently, NOP receives only $9 million per year to oversee the $40 billion-per-year organic sector. OTA said it'll be advocating for 10% funding growth per year in the next farm bill.
In addition, it is seeking $5 million funding for technology systems to handle international data collection. "Technology is a weak link in the system," said Gwen Wyard, OTA vice president of regulatory affairs, as certification currently is only a paper document system, which is where traceability efforts often break down.
"While further action by NOP is necessary and can help insure supply chain integrity, industry also plays a key role in protecting organic integrity in the supply chain," OTA said in a statement. "The OTA's global organic supply chain integrity task force is developing a guide for the private sector to do just that. Protecting the integrity of organic is a shared responsibility of the entire organic sector."
Subscribe to Our Newsletters
Feedstuffs is the news source for animal agriculture
You May Also Like
---