Organic checkoff formally requested 10710
Organic checkoff formally requested
If approved, checkoff would be first based on production practices, rather than commodity.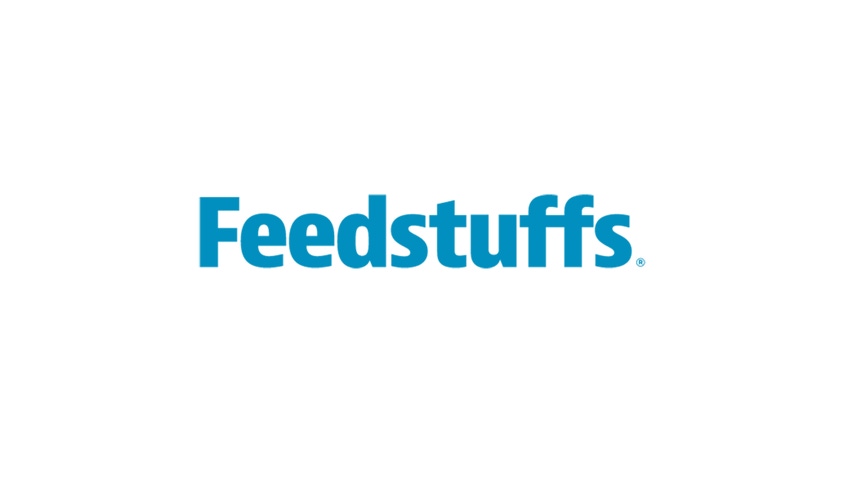 Organic producers took the first step to establishing an organic checkoff Tuesday when it formally petitioned the U.S. Department of Agriculture to begin steps to conduct a vote on and implement a research and promotion checkoff program for the organic industry.
The action taken by the Organic Trade Association (OTA), in collaboration with the GRO Organic Core Committee, reflects three years of dialogue with the entire organic sector and comes 25 years after Congress authorized USDA's National Organic Program.
Marking the first time in the 49-year history of U.S. agricultural checkoff programs that organic could be recognized as a distinct commodity class based on production practices, it could have significant and game-changing ramifications for the burgeoning organic sector, OTA said.
"The organic industry in America is thriving and maturing, but it is at a critical juncture," said Laura Batcha, chief executive officer and executive director of OTA. "Many consumers remain unaware of what that organic seal really means. Organic production in this country is not keeping pace with the robust demand. An organic checkoff program would give organic stakeholders the opportunity to collectively invest in research, build domestic supply and communicate the value of the organic brand to advance the entire industry to a new level."
The proposal estimates the organic checkoff, referred to as GRO Organic (Generic Research and Promotion Order for Organic), could raise over $30 million a year to advance the organic sector. Rooted in a strong focus on research to make farmers successful and technical services to accelerate the adoption of organic practices, the proposed program is designed to address organic's most pressing needs. OTA led the drive to explore the feasibility of an organic checkoff, gathering information over three years throughout the country in town hall meetings, panel discussions, surveys and phone calls.
"The GRO Organic checkoff is as unique as the sector it will be representing," said Melissa Hughes, director of government affairs for Organic Valley, the nation's oldest organic dairy cooperative. "This is not your father's checkoff. This checkoff contains meaningful reforms to improve upon older checkoffs. It has been painstakingly designed to reflect the diverse needs of the organic community, from the smallest organic farmer to the largest organic processor, and all the organic handlers, food makers, and organic businesses in-between."
More than 5,000 organic farms and businesses responded to OTA's extensive surveys, weighing in support of establishing a dedicated organic checkoff by a margin of 2 to 1, with little or no difference in the amount of support between the size and types of operations.
How GRO Organic would work  
The checkoff board would be made up of a 17-member board comprised of 50% producers and 50% handlers. Producers will directly select their regional representatives through direct balloting.
A referendum is required every seven years to decide whether or not to continue the program. Every single certificate holder subject to an assessment will have a direct vote – there is no bloc voting.
Assessments would be made throughout the value chain: producers, handlers and processors, reflecting the full-chain production system.
Organic producers would have the option of paying an assessment based on Net Organic Sales or Producer Net Profit, whichever they prefer. Farmers and handlers with gross organic revenue below $250,000 will choose whether or not to pay into the program. 
At least 25% of funds would be earmarked for research, including regional priorities.  All of the research, inventions and innovations resulting from organic checkoff programing would remain in the public domain.
Critical juncture
Sales of organic food and non-food products in the U.S. are soaring. But consumer confusion about organic, inadequate funding for organic research and tight domestic organic supplies are major challenges for the sector. Organic stakeholders say the need to address these challenges has never been more urgent.
"As an industry we haven't done a great job explaining to shoppers what it means to be organic and the benefits of organic. As a result, consumers are still confused by the difference between certified organic, 'all natural' and non-GMO products," said Nicole Dawes, founder and chief executive officer of Late July Organic Snacks.
"The need for more organic research, and a funding mechanism to finance it, is huge. Research of organic seed breeding is starving for funds, as is any long-term organic farming systems research," said Doug Crabtree, organic farmer from Montana.
Next steps
After USDA completes its review of the application, an official proposal for an organic research and promotion checkoff program will be published in the Federal Register, followed by a public comment period.
The final step will be a referendum on the proposed checkoff, with all certified organic stakeholders eligible to vote. Approval by a majority of the organic stakeholders voting is required for implementation.
Subscribe to Our Newsletters
Feedstuffs is the news source for animal agriculture
You May Also Like
---