Optimism about meat exports
Optimism about meat exports
Stakeholders gather to discuss domestic and global meat industry challenges.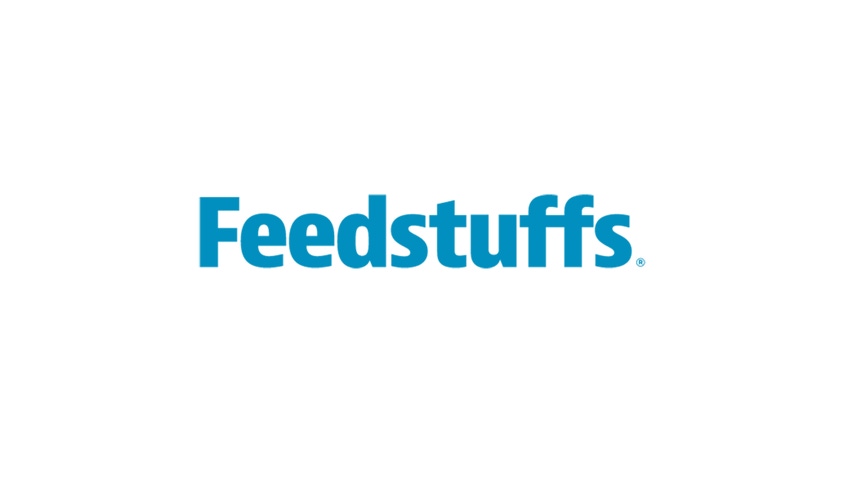 WHILE U.S. meat exports face imposing challenges in 2015, this hasn't dampened the industry's enthusiasm for international marketing, according to the U.S. Meat Export Federation (USMEF).
Red meat exports endured a difficult first quarter in 2015, slowed by West Coast port congestion, intense competition in key markets and a very strong U.S. dollar, but USMEF chair Leann Saunders told attendees at the USMEF board of directors meeting that its members are still confident in their investments in international marketing for beef, pork and lamb.
"They are definitely in this for the long haul and understand this is not a sprint but a marathon," she said. "It's really been a pleasure to interact with USMEF members this week and see the positive outlook they have for the future of our industry."
Al Almanza, deputy undersecretary for food safety at the U.S. Department of Agriculture, provided attendees with status reports on a number of issues that have interrupted U.S. meat exports recently, including de-listing of pork plants by China.
He noted that USDA Food Safety & Inspection Service (FSIS) staff members have prepared detailed responses on each establishment for review by Chinese regulators, documented the corrective actions taken and asked that the plants be reinstated immediately based on FSIS's review.
Almanza also discussed disruptions at the U.S.-Mexico border that have resulted in the de-listing of some U.S. plants and said USDA and Mexican officials are developing protocols that will allow them to work together to avoid these situations in the future.
Almanza was asked about efforts to improve market access for U.S. lamb, which is currently shut out of several key markets due to restrictions dating back to the detection of bovine spongiform encephalopathy (BSE) in the U.S. in 2003. He responded that USDA expects to see progress on this issue within the next two months.
In a panel discussion on industry perspectives, representatives of the beef, pork and lamb industries shared their thoughts on the importance of red meat exports to producers, as well as the challenges faced by their respective industries. Panelists were Cattlemen's Beef Board chief executive officer Polly Ruhland, National Pork Board CEO Chris Hodges and Superior Farms vice president of sales and American Lamb Board member Greg Ahart.
Ahart noted that the lamb industry has recently stepped up its efforts to increase exports. Unlike U.S. beef and pork, the U.S lamb industry isn't focused on growing international markets, Ahart said; the goal right now is to simply get access to markets, he explained.
"The 'cow that stole Christmas' also stole Japan from the U.S. lamb industry," Ahart said about the BSE case. "As beef trade was restored into Japan, lamb was not."
Hodges explained the impact of porcine epidemic diarrhea virus (PEDV) and how the pork industry is dealing with it. PEDV caused the pig crop to drop dramatically in 2014, while the breeding herd surged because the outbreak led producers to think that they would need more sows in order to maintain their level of production.
"The other thing that happened was that we had record profits in 2014, which led to expansion," Hodges said. "Kind of odd, isn't it? We had the worst disease in history, and we walked out of 2014 with profits we had never seen before. Welcome to the pork industry."
Increased domestic pork production requires an emphasis on increasing pork exports, Hodges said.
"If our production is going to go up 6-7%, exports are going to be very important, because Americans can't consume that much pork," Hodges said.
He also pointed out that the West Coast port backlog hurt the pork export business, especially to key markets like Japan, which is a tremendous market for U.S. chilled pork.
Ruhland said the beef industry has been challenged by the decline in the cattle herd because the beef checkoff is assessed per head, not by pounds or value produced.
"At the same time, the foreign marketing budget has increased," she said. "We realize in the beef industry that we have to operate in the global community in order to retain the sustainability, particularly the economic sustainability of U.S. beef producers. The global community is becoming even more important to beef as we move forward and as we rebuild the herd."
When it comes to international marketing, it's important for the beef industry not to put all its eggs in one basket, Ruhland added.
"In the long term, we need to balance our portfolio internationally," she said. "We must have a good mix of emerging markets, mature markets and a product mix that allows us to be balanced."
Ruhland said the beef industry has a strong belief in partnerships, whether with retailers, foodservice providers or others in the supply chain, but it's most important partnership is with consumers -- both domestically and globally.
"Consumers are where it all ends. They drive the purchasing, so we need to listen to their needs worldwide," Ruhland said. 
Volume:87 Issue:21
Subscribe to Our Newsletters
Feedstuffs is the news source for animal agriculture
You May Also Like
---