Omnibus spending bill passes
Omnibus spending bill passes
Read more about specific wins and disappointments in this year's mega spending bill cleared by both chambers.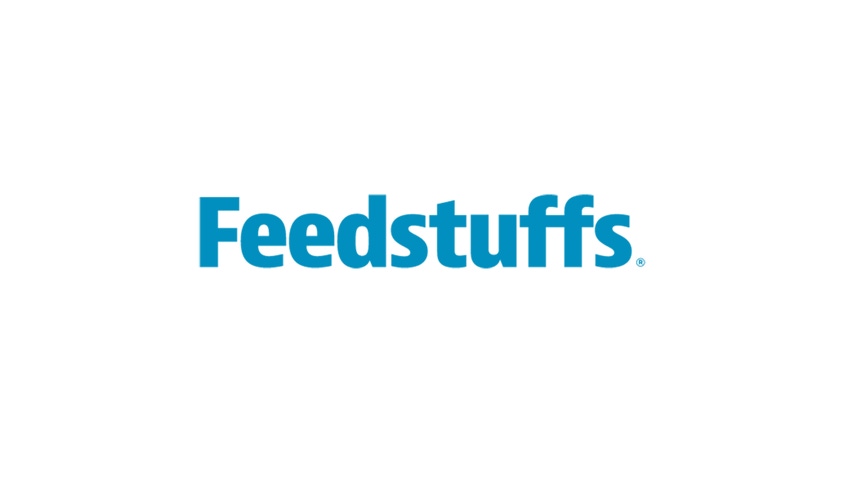 With bipartisan support, Congress passed the $1.15 trillion Omnibus Appropriations Bill Friday, which funds much of the government through fiscal year 2016.
There were several food and agriculture policy riders attached to the bill, including a provision repealing of Country-of-Origin (COOL) labeling, and a provision blocking the release or implementation of the 2015 Dietary Guidelines if guidance from USDA and HHS is not based on "significant scientific agreement" or covers issues that are not directly related to nutrition.  Unfortunately, agricultural groups were unable to garner the supported needed to include language in the bill that covered GMO labeling or federal pre-emption.
Fearing that the 2015 Dietary Guidelines for Americans will recommend eating less meat and delve into areas unrelated to diet and nutrition, congressional lawmakers included in the fiscal 2016 catch-all spending legislation language prohibiting the release and implementation of the guidelines unless they're based on significant scientific agreement and adhere to the statutory mandate of the law that requires them. That mandate calls for the guidelines to include information on diet and nutrition. "This method supports the use of science-based information and limits the misuse of the often erroneously defined term 'sustainability,'" said American Feed Industry Assn. president and chief executive officer Joel Newman in a statement. The omnibus bill includes $1 million to be used for reviewing the dietary guidelines process.
The fiscal 2016 catch-all federal spending measure requires the Secretary of Agriculture to establish within four months a process for the agency's Animal and Plant Health Inspection Service (APHIS) to conduct audits or reviews of countries or regions that have received animal disease status recognition, looking at their veterinary control and oversight, disease history and vaccination practices, livestock demographics and traceability, epidemiological separation from potential sources of disease infection, surveillance practices, diagnostic laboratory capabilities and emergency preparedness and response.
The spending bill also includes language directing the secretary to ensure that animal welfare standards are being met at federal animal research facilities, a measure included after the incident reported by the New York Times earlier this year regarding treatment of animals at the University of Nebraska ARS facilities. The omnibus measure has funding of $22 million for high priority initiatives to protect plant and animal resources from pests and diseases, $550,000 to enhance emerging swine disease surveillance, $12 million for APHIS to support the National Animal Health Lab Network, $1 million for agricultural import and export activities to help resolve sanitary and phytosanitary trade issues that could open new and retain and expand existing markets for U.S. agricultural products and $400,000 for APHIS to provide oversight of animal research at USDA Agricultural Research Service facilities.
National Cattlemen's Beef Assn. president Philip Ellis said the bill requires a more stringent regulatory process for allowing beef imports from regions with a history of animal disease outbreaks.
"America's cattle producers are strong supporters of trade," said Ellis, "but we must have strong safeguards in place and do our due-diligence to ensure the health and well-being of our domestic herd is not sacrificed."
The National Turkey Federation, United Egg Producers and the University of Georgia all welcomed the work of Congress to include $114 million to fully fund renovations and critical upgrades to the Southeast Poultry Disease Research Laboratory (SEPRL) in Athens, Ga.
National Turkey Federation president Joel Brandenberger stated, "During a challenging 2015 spring filled with the outbreak of Highly Pathogenic Avian Influenza (HPAI) in turkeys SEPRL played an instrumental role that minimized the impacts to the turkey industry through vaccine research and development as well as other practices that we hope leads to virus eradication. This funding allows for modern facility upgrades consistent with program missions, goals and requirements that will more adequately address emerging and exotic diseases which threaten the U.S. turkey industry. "
Antibiotic resistance, food safety and disease eradication also found some positive money flow through the latest installments of funds.
Nearly $1 billion was appropriated for the U.S. Department of Agriculture's Food Safety Inspection Service; $104.5 million for food safety-related activities; almost $580 million to address emerging and zoonotic infectious diseases; and nearly $280 million for addressing antimicrobial resistance – $8.7 million for the U.S. Food and Drug Administration to use on the Combating Antibiotic Resistant Bacteria (CARB) initiative, $160 million for the Centers for Disease Control and Prevention to use on efforts to stop the spread of drug-resistant bacteria and preserve existing antibiotics and about $110 million for the Department of Health and Human Service to use on studying antibiotic resistance.
Newman did criticize that one rider allows dried spent grain byproduct (dried distillers grains) to dodge Food Safety Modernization Act enforcement. "AFIA strongly believes that implementation of an industry-wide food safety plan--while granting parochial exceptions--is problematic," he said in a statement.
Subscribe to Our Newsletters
Feedstuffs is the news source for animal agriculture
You May Also Like
---