Oklahoma wildfires ravage more property
Oklahoma wildfires ravage more property
Feed, supplies, labor and monetary donations needed for recovery.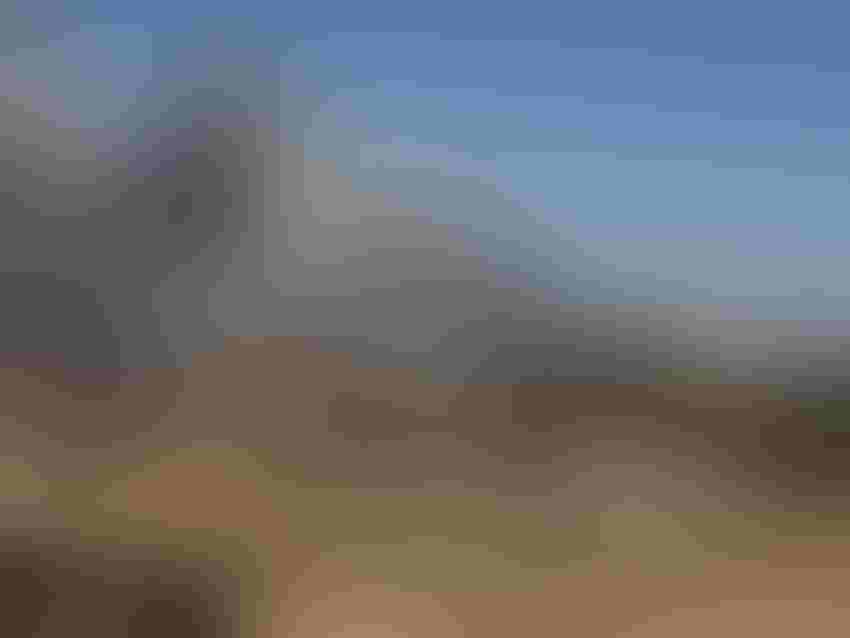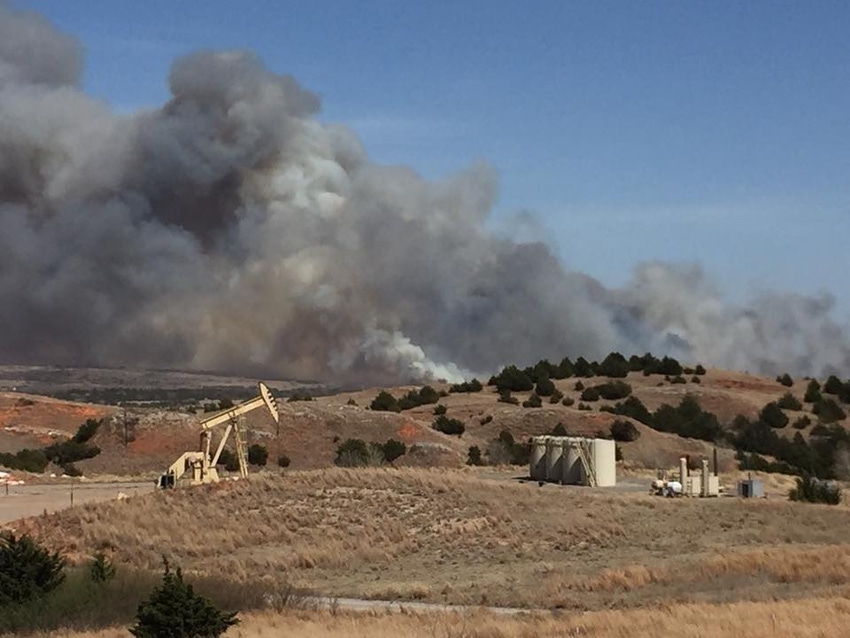 Butler Volunteer Fire Department & EMS
Large wildfires in western Oklahoma sparked last week and continue to burn, encompassing more than 320,000 acres and growing. Many cattle producers and rural communities have been affected.
"From what we've heard from our members, the losses are very catastrophic. The losses in 2017 fires were terrible, but I feel like the damage from this fire will be worse and there will be a larger number of producers affected," said Weston Givens, president of the Oklahoma Cattlemen's Assn. "I do not have any numbers to share concerning losses, and honestly, I don't expect to have any numbers regarding livestock until the winds subside, the fires are more controlled and the (hopeful) moisture moves in over the weekend. We humbly ask for prayers and continued support to the firemen and all those affected by these devastating fires."
Dana Bay, Woodward County, Okla., extension agriculture educator, recently told Oklahoma State University's "SUNUP" television show that the area affected is a rural area with hay and livestock but also added that, unlike last year, the fire consumed many structures and homes.
"We've been in a drought. We've had very little rain for the last six months, so we were in a drought situation anyway," Bay said. "Standing forage was pretty short, and our hay supplies were pretty short, and now that this fire has come through, what standing forage was there has been burned off, and anybody that had a hay supply there to feed their livestock, many of those hay supplies burned as well. Forage hay is in desperate need ... right now."
She said cattle cake or any kind of cattle feed is needed and noted that some calves have been orphaned.
"Unfortunately, when those cows go through the fire, even if they survive, a lot of times their udders are singed or burned, and then they'll abandon those calves and won't let them nurse anymore. So, milk replacer is somewhat in need, as well," Bay said.
Water is also an issue, she said, adding that many residents in the area use wells.
"The need is desperate at this point. The fires started here on Thursday. Some of these cattle haven't had anything to eat since Thursday and, in some instances, water either since Thursday," Bay said.
In addition to feed and supplies, she said volunteering time and labor would also be appreciated.
"We have a lot of miles to fence, unfortunately, and lot of brush and timber that is burned to clean up. If you have the ability to come and work to spend some time with us, we would love to have you," Bay said, noting, however, "We are not quite yet to that point. Some people are still very actively fighting fires and haven't even assessed any damage yet, but in the coming weeks, there will be a need for some people to come in and just volunteer some time and help with cleanup."
Any producers affected by the wildfires or anyone interested in donating time or needed supplies are urged to call (405) 496-9329, (405) 397-7912 or (405) 590-0106.
Relief funds
Three relief funds have been established through the Oklahoma Cattlemen's Foundation (OCF), Oklahoma Farming & Ranching Foundation and Oklahoma Farmers Union Foundation for those wishing to make a donation to the wildfire efforts.
According to Tiffani Pruitt, coordinator of OCF, a charitable arm of the Oklahoma Cattlemen's Assn., "Oklahoma wind and drought conditions spurred several large fires on the western side of Oklahoma (this week), affecting many (cattle producers). One thing we've learned from the wildfires in the past few years is that folks are quick to want to help those in unfortunate situations, and that is truly humbling. The OCF is happy to provide a place for funds to be held.
"We will coordinate with the extension offices in the affected areas to organize relief efforts and to identify ranchers that are in need," she added.
Michael Kelsey, executive vice president of the Oklahoma Cattlemen's Assn., said the group is actively coordinating with Oklahoma State University Extension, the Farm Service Agency and others to bring information to ranchers about disaster assistance.
"We humbly ask for prayers for ranchers, firefighters and folks in the paths of these devastating fires," Kelsey said.
Those wishing to make a contribution to the relief efforts can do so through the following:
OCF -- Make checks payable to Oklahoma Cattlemen's Foundation with "Fire Relief" in the memo line, and mail to P.O. Box 82395, Oklahoma City, OK 73148. To donate online, visit www.okcattlemen.org.

Oklahoma Farming & Ranching Foundation -- Make checks payable to the Oklahoma Farmers & Ranchers Foundation with "Wildfire Relief" in the memo line, and mail to 2501 N. Stiles, Oklahoma City, OK 73105. To donate online, visit www.okfarmingandranchingfoundation.org.

Oklahoma Farmers Union Foundation -- Make checks payable to Farmers Union Foundation Inc., with "Wildfire Relief" in the memo line, and mail to the attention of Wildfire Relief at P.O. Box 24000, Oklahoma City, OK 73124.
The Oklahoma Department of Agriculture Food & Forestry said 100% of the donations will be distributed to the agricultural relief efforts.
The Oklahoma Department of Emergency Management reported that Orphaned Calf Relief of southwest Kansas is willing to take in orphaned calves. "The calves will be returned to the producer at no cost. Oklahoma cow/calf producers impacted by recent wildfires are asked to please call (405) 590-0106 as soon as possible," the agency said in an update.
The department noted that cash donations may also be sent to volunteer fire departments, local churches and voluntary organizations responding to the fires, including the American Red Cross and Oklahoma Baptist Disaster Relief.
Subscribe to Our Newsletters
Feedstuffs is the news source for animal agriculture
You May Also Like
---