OIG finds no evidence of systemic animal welfare problems at ARS
OIG finds no evidence of systemic animal welfare problems at ARS
New report looks at Agricultural Research Service branches following the 2015 New York Times article identifying questionable animal welfare practices.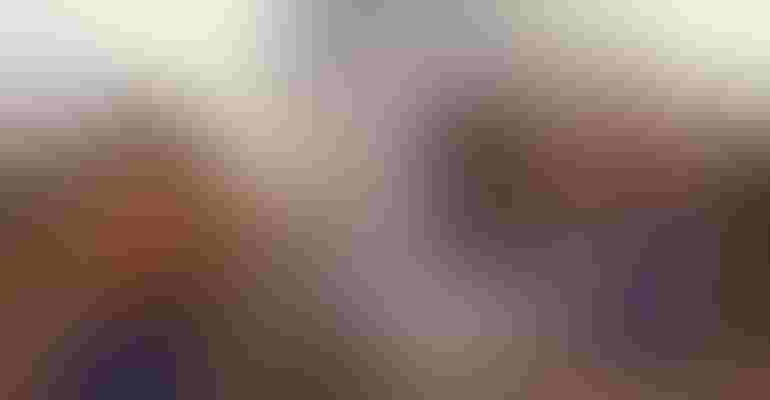 Entomologist Elmer Ahrens (left) and animal caretaker Adolfo Pena inspect for cattle fever ticks.
Scott Bauer, USDA ARS
The U.S. Department of Agriculture's Agricultural Research Service (ARS) could improve its oversight of animal welfare and take steps to make its research more transparent to the public at the U.S. Meat Animal Research Center (USMARC) facility located in Clay Center, Neb., according to an Office of the Inspector General (OIG) report released this week.  
News of animal mistreatment at USMARC was reported by the New York Times in January 2015.  The OIG selected 33 specific statements to evaluate in an attempt to determine the accuracy of the statements. Of these 33 statements, OIG determined that only seven were materially accurate and "26 were inaccurate, lacked sufficient context, or were uncorroborated."
OIG stated, "Overall, we did not note evidence indicating a systemic problem with animal welfare at USMARC."
Christopher Bentley, director at the ARS Office of Communications , said, "USDA takes the welfare and well-being of all animals seriously. We value OIG's thorough review of our operations and its recommendations for strengthening our animal welfare and handling programs."
Bentley said OIG findings are inline with those of the independent Animal Handling and Welfare Review Panel created at the discretion of Agriculture Secretary Tom Vilsack when the concerns were first raised.  
The OIG report adds to the initial internal reviews conducted by USDA. The OIG found that, "In general, the controls for overseeing animal welfare at USMARC lacked specificity, and the steps ARS took to perform inspections or handle complaints were not carefully documented."
The audit also noted that ARS did not make it a priority to establish, maintain and monitor compliance with animal welfare-related policies and procedures. "As a result, ARS had reduced assurance that proper safeguards over animal welfare were in place at the facility."
One of the recommendations called for establishing an ARS National Office oversight process through which a responsible official oversees the monitoring of area offices and research facilities, including USMARC's compliance with ARS policies, procedures and other applicable requirements.
ARS responded that it has taken several actions since January 2015. In June 2015, ARS created a new position and hired a highly qualified individual as the ARS animal care and use officer. In February 2015, ARS also established the Animal Welfare Task Force to provide leadership in redesigning, implementing and monitoring ARS animal welfare and handling programs.
ARS also initiated registration of its 36 ARS animal research facilities with the Animal & Plant Health Inspection Service (APHIS) in August 2015, and APHIS began pre-compliance visits that same month. All pre-compliance reviews were to be completed by Oct. 21, 2016. ARS said it also will inspect all its animal research facilities at least once a year and more often if necessary.
OIG recommended ARS revise its policies and procedures (P&P) related to animal welfare to more explicitly state the manner in which area offices and research facilities are to carry out their responsibilities, as prescribed within the directives, including the manner in which they are to document the performance of their responsibilities. Another recommendation also suggested ARS establish a process through which ARS animal welfare-related P&P are periodically reviewed and updated.
Another recommendation suggested ARS establish a detailed, formal animal welfare complaint process through which any individual at a research facility, including cooperator employees, may report animal welfare issues. ARS said shortly after the incident, the ARS administrator appointed an ARS animal welfare ombudsman to provide a confidential, impartial and independent outlet for individuals and groups who have complaints or concerns related to animal welfare at ARS animal research facilities.
One recommendation in regard to increasing transparency, ARS said it declined to accept the recommendation. In order to increase the transparency at USMARC, OIG said USMARC should make its approved research proposals, institutional animal care and use committee (IACUC) meetings and other relevant information publicly available on the ARS website.
"The safety of ARS personnel at USMARC and other facilities that employ animal research is paramount," ARS administrator Chavonda Jacobs-Young said in her written response to OIG. "Since publication of the New York Times article in January 2015, USMARC employees have received multiple threats of physical harm from multiple sources. ARS has decided that the benefits gained from the release of the details, other than those already released which meet industry standards, do not overweigh the associated risks from domestic terrorism."
The response explained how inadvertent release of research protocols prior to filing a patent could also jeopardize the ability of ARS and its university cooperators to obtain patent rights and could compromise licensing and commercialization of their work.
Subscribe to Our Newsletters
Feedstuffs is the news source for animal agriculture
You May Also Like
---