NSF grant to boost graduate education in ag resilience
NSF grant to boost graduate education in ag resilience
Award to launch interdisciplinary graduate training program at University of Nebraska-Lincoln focuses on understanding resilience and vulnerability in agricultural landscapes.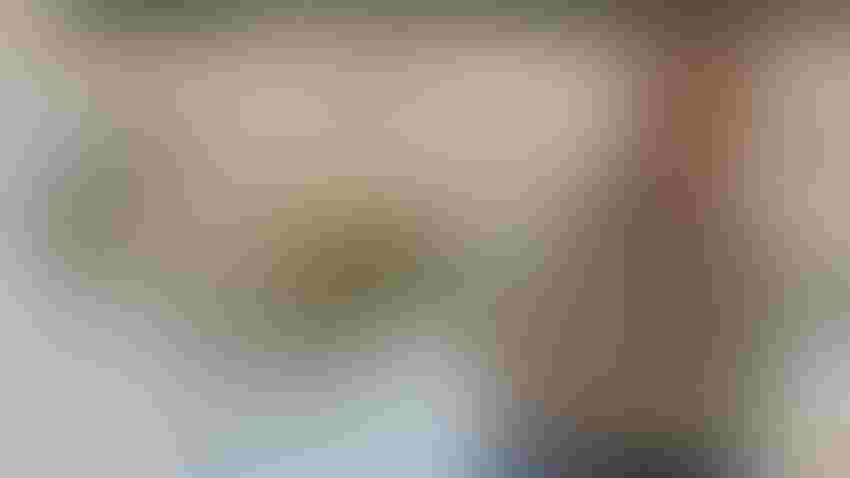 Craig Allen, IGERT Grant, Office of Research, Platte River, school of natural resources
Craig Chandler | University Communication
Craig Allen will lead a new graduate training program at the University of Nebraska-Lincoln focused on understanding resilience and vulnerability in agricultural landscapes. The project is funded by a National Science Foundation (NSF) grant.
The University of Nebraska-Lincoln received a five-year, $3 million NSF Research Traineeship award to launch an interdisciplinary graduate training program focused on understanding resilience and vulnerability in agricultural landscapes. The goal of the program is to help students and professionals make informed decisions about how to best use limited natural resources as global demands for food, energy and water increase.
About 20 trainees will study resilience in the Platte River Basin, where agricultural systems are among the most efficient and productive in the world. However, this success — and the economic livelihood of many Nebraska residents — is threatened by water shortages, demographic shifts, climate variability and changing land use patterns.
Because landscapes worldwide face similar challenges, gaining a better understanding of how systems respond to these stresses and how to bolster their resilience is key to enhancing food security for a global population that is expected to grow from 7.5 billion today to more than 9.6 billion by 2050.
The new training program will be led by Allen, a research professor and director of the Nebraska Cooperative Fish & Wildlife Research Unit.
"The basin is an area of tremendous agricultural innovation," Allen said. "Understanding the resilience of that system should help us maintain it for the long term and replicate it globally to help ensure local and global food security."
Nebraska's research traineeship program is one of the nation's first to fully embrace panarchy theory, a social-ecological approach focused on scale-specific distribution of functions in a system. The theory accounts for situations where small-scale events may have system-wide impacts — for example, tiny insects causing forest dieback.
"Our approach is innovative because it exposes students to cutting-edge theories of panarchy and resilience, teams students with professionals and links seemingly disparate disciplines," Allen said.
Instead of viewing systems in isolation, the program will explore the feedback cycle between social and ecological systems, Allen said. By understanding how the systems work together, trainees will get a firsthand look at the trade-offs involved when individual parts of the social and ecological system — all of which have benefits — compete for limited resources.
Nebraska is one of 17 institutions to receive the NSF research traineeship award this year. The awards support development of transformative models of graduate education in science, technology, engineering and mathematics. The program funds graduate student training that includes international and professional components and is focused on preparing students to meet changing workforce and research needs.
The Nebraska graduate training program, to be housed in the School of Natural Resources, combines research on agricultural resilience and food, energy and water systems. The curriculum bridges the university's existing graduate programs in water and agricultural sciences, aiming to lay the foundation for a permanent graduate program at Nebraska focused on resilience.
Masters and doctoral students will take part in research, specialized coursework and seminars exposing them to resilience and panarchy theory, policy development, modeling and technology. To link theory with practice, the program also includes about 15 management professionals from partnering agencies and non-governmental institutions, including the Nebraska Department of Natural Resources, the Nebraska Game & Parks Commission and the Nature Conservancy.
The professionals will participate in short courses and co-learning opportunities with students, and the students will also participate in externships at the partnering organizations.
The international training taps into an existing collaboration between the university and the IHE Delft Institute for Water Education in the Netherlands. Students will learn field, measurement and laboratory skills in an environment with Nebraska-like river systems but different climate, economic and social factors.
The first cohort of students is expected to begin training in January 2018.
The leadership team includes expertise in environmental sciences, engineering, agriculture, computational sciences and social sciences. Co-principal investigators include Sebastian Elbaum, the Charles Bessey professor of computer science and engineering; Francisco Munoz-Arriola, assistant professor of biological systems engineering; Nancy Shank, associate director of the University of Nebraska Public Policy Center, and Dirac Twidwell, assistant professor of agronomy and horticulture.
Subscribe to Our Newsletters
Feedstuffs is the news source for animal agriculture
You May Also Like
---