New York takes action against ICE raids to protect farm workers
New York takes action against ICE raids to protect farm workers
New York governor issues cease-and-desist letter to ICE following increase in raids, especially on New York farms.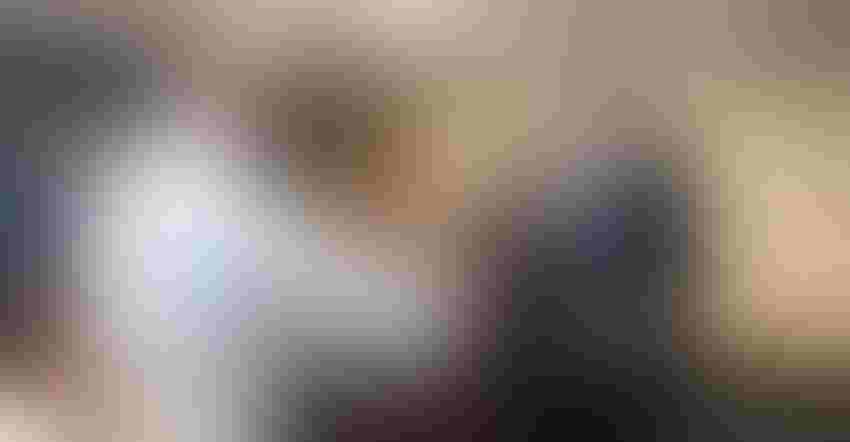 New York Gov, Andrew Cuomo shakes the hand of dairy farmer John Collins at a news conference. Collins of Collins Farms in Rome, NY, claims ICE agents allegedly entered his property and arrested one of his workers last week.
Gov. Cuomo office
Following an increase in aggressive tactics in U.S. Immigration & Customs Enforcement (ICE) raids across New York, especially affecting farms and the agricultural industry, the governor signed an executive order limiting actions ICE can take without a warrant.
New York Gov. Andrew M. Cuomo issued a cease-and-desist letter to ICE demanding an immediate stop of its "reckless and unconstitutional enforcement actions" or else he will commence legal action. In the letter, Cuomo condemned the agency's irresponsible patterns of conduct that target immigrants and jeopardize public safety.
In addition, the governor signed an executive order to modify executive order #170 to prohibit ICE arrests in state facilities without a warrant. The executive order prohibits state agencies and officers from inquiring about an individual's immigration status unless required by law or necessary to determine eligibility for a benefit or service or disclosing information to federal immigration authorities for the purpose of civil enforcement and also prohibits law enforcement officers from inquiring about immigration status unless investigating illegal criminal activity.
Joining Cuomo at a news conference was John Collins, owner of dairy farm Collins Farms in Rome, N.Y., who claims that ICE agents allegedly entered his property and arrested one of his workers last week. Collins claims that he, too, was handcuffed when he asked to see the agents' identification or a warrant.
State department of agriculture and markets commissioner Richard A. Ball said, "The raids on New York farms and the arrests of our workers has left many farm families fearful and angry. What is happening today has not only shaken the agricultural community, but these actions also have a real potential to impact our agricultural economy with the loss of farms, jobs and production. I thank Gov. Cuomo for standing up for our farmers and farm workers and for his commitment to ensure all New Yorkers have equal protection under the law."
Without a solution to ensure that undocumented workers who clear background checks can obtain work visas and that new workers are properly vetted and legal, the agriculture industry is vulnerable to losing its labor force. According to a report released by Farm Credit East based on 2012 census data, it is estimated that approximately 1,080 New York farms would be affected by the deportation of undocumented agricultural workers, forcing these farms to go out of business or significantly reduce their operations.
New York agricultural production would likely be reduced by more than $1.37 billion, or 24%. This would result in more than 21,500 farm workers losing their jobs -- both immigrants and native-born U.S. citizens.
The indirect impact could be even more widespread, with a reduction of as many as 23,490 workers employed in other agriculture-related fields, including agricultural marketing and processing businesses, farm suppliers and farm service businesses. The substantial loss of farm operations in New York state could lead to increased imports from other countries and the loss of highly valuable farmland to development and other non-agricultural uses.
Subscribe to Our Newsletters
Feedstuffs is the news source for animal agriculture
You May Also Like
---