New ELD waiver announced for ag truckers
New ELD waiver announced for ag truckers
Additional transition guidance will soon be available on 150 air-mile hours-of-service exemption and personal conveyance.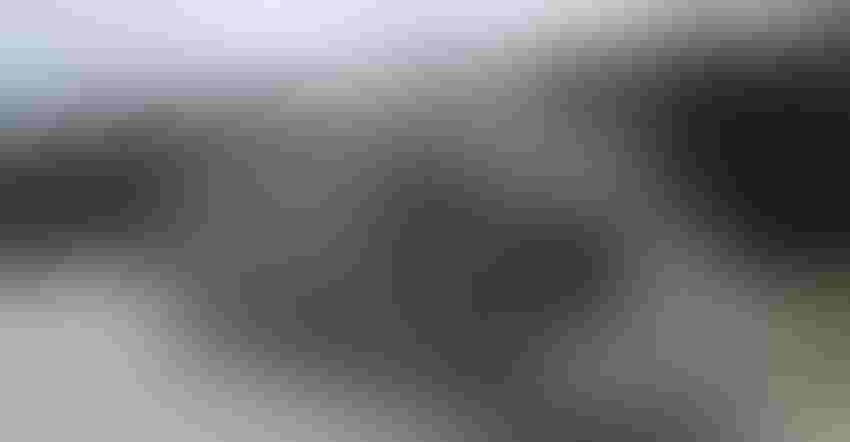 The U.S. Department of Transportation's Federal Motor Carrier Safety Administration (FMCSA) announced March 13 additional steps to address the unique needs of the country's agriculture industry and provided further guidance to assist in the effective implementation of the congressionally mandated Electronic Logging Device (ELD) rule without impeding commerce or safety.
The agency is announcing an additional 90-day temporary waiver from the ELD rule for agriculture-related transportation. Additionally, during this time period, FMCSA will publish final guidance on both the 150 air-mile hours-of-service agricultural exemption and personal conveyance. FMCSA said it will continue its outreach to provide assistance to the agriculture industry and community regarding the ELD rule.
A DOT rule issued in 2015 required truckers of commercial vehicles involved in interstate commerce to replace their paper driving logs with ELDs by Dec. 18, 2017. In September 2017, agricultural groups petitioned the agency for a waiver and exemption from the requirement, and DOT provided an initial 90-day waiver – until March 18 – from the mandate for livestock haulers. A final decision on the request for an exemption still is pending.
ELDs, which can cost from $200 to $1,000 plus a $30-50 monthly fee, will record driving time, engine hours, vehicle movement and speed, miles driven and location information. They electronically report the data to federal and state inspectors and supposedly help DOT enforce its hours-of-service regulation. That rule limits commercial truckers to 11 hours of driving time and 14 consecutive hours of on-duty time in any 24-hour period. Once drivers reach that limit, they must pull over and wait 10 hours before driving again.
"We continue to see strong compliance rates across the country that improve weekly, but we are mindful of the unique work our agriculture community does and will use the following 90 days to ensure we publish more helpful guidance that all operators will benefit from," FMCSA administrator Ray Martinez said.
Secretary of Agriculture Sonny Perdue also welcomed the move. "The 90-day extension is critical to give DOT additional time to issue guidance on hours-of-service and other ELD exemptions that are troubling for agriculture haulers," he said. "Current ELD technologies do not recognize the hours-of-service exemptions for agriculture that are in federal law, leaving drivers to do twice the work by requiring use of both the ELD and traditional paper logs. This is a classic example of a one-size-fits-all federal regulation that ignores common sense to the detriment of sectors like agriculture."
Because livestock such as pigs are vulnerable to health issues triggered by extreme temperatures, long-established industry standards preclude drivers from stopping while hauling animals, and that could run them afoul of the ELD and hours-of-service rules, the National Pork Producers Council (NPPC) argued in asking Martinez for the waivers.
NPPC president Jim Heimerl, a pork producer from Johnstown, Ohio, said the U.S. pork industry is grateful to Transportation Secretary Elaine and Martinez "for this additional waiver from the ELD rule, which poses some serious challenges for livestock haulers and the animals in their care. This will provide the department and Congress additional time to find a solution that meets the unique needs of livestock haulers."
National Cattlemen's Beef Assn. president Kevin Kester welcomed the waiver, saying, "This is obviously good news for America's cattle haulers and producers, and it will provide FMCSA more time to educate our livestock haulers on the ELDs while industry works on solutions to the current hours-of-service rules that simply do not work for those hauling live animals. We would like to thank Transportation Secretary Elaine L. Chao and FMCSA Administrator Ray Martinez for listening to our concerns and working with us to find a permanent, workable solution."
In December, Sen. Heidi Heitkamp (D., N.D.) led a bipartisan effort to delay implementation of the new ELD regulations, along with Sen. Jerry Moran (R., Kan.) and others supporting a provision in the House-passed Transportation, Housing & Urban Development appropriations bill delaying implementation of the ELD mandate and providing FMCSA with more time to make the necessary adjustments to hours-of-service rules.
Heitkamp said she has heard from transporters of livestock, honeybees and perishable produce that the new ELD rules could put their cargo at risk, threatening the economic security of farmers and transporters alike.
"In North Dakota, ranchers and recreational rodeo enthusiasts alike depend on our nation's highways to move livestock to market and participate in rodeos across the region," Heitkamp wrote in her letter to Chao. "As this rule has been implemented, though, I have grown concerned about the lack of input agricultural and rural stakeholder groups have been able to provide during the rule-making process, which has created considerable uncertainty in the application of the rule to these agricultural and recreational uses."
DOT reported that since December 2017, roadside compliance with the hours-of-service recordkeeping requirements, including the ELD rule, has been steadily increasing, with roadside compliance reaching a high of 96% in the most recently available data. There are more than 330 separate self-certified devices listed on the registration list.
Beginning on April 1, 2018, full enforcement of the ELD rule begins. Carriers that do not have an ELD when required will be placed out of service. The driver will remain out of service for 10 hours, in accordance with the Commercial Vehicle Safety Alliance criteria.  At that point, to facilitate compliance, the driver will be allowed to travel to the next scheduled stop and should not be dispatched again without an ELD.  If the driver is dispatched again without an ELD, the motor carrier will be subject to further enforcement action.
Subscribe to Our Newsletters
Feedstuffs is the news source for animal agriculture
You May Also Like
---