New cow/calf barn allows young farmer to expand cow herd
New cow/calf barn allows young farmer to expand cow herd
Livestock provided opportunity for Ashton Gronewold to grow family operation and allow multiple families to prosper.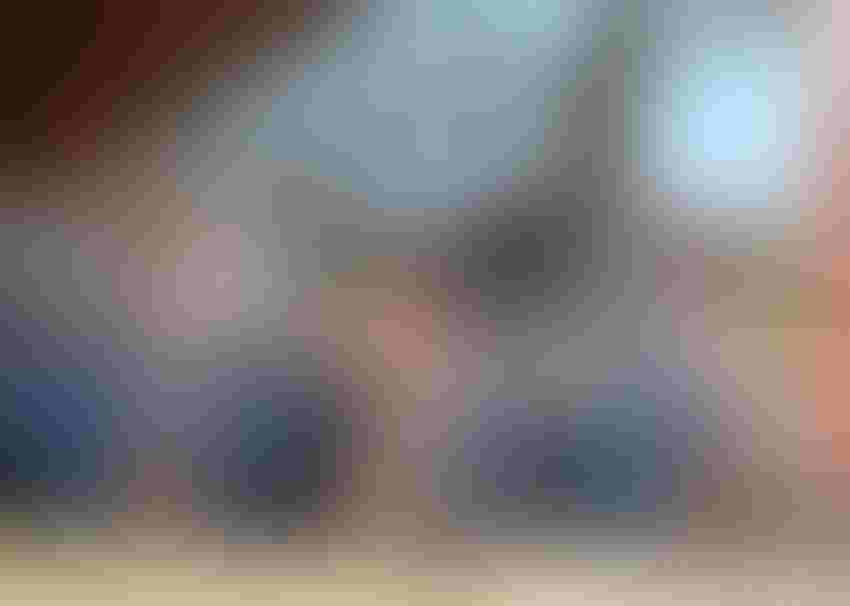 Ashton Gronewold of Carthage, Ill., knew that getting started in farming would not be easy, but he was determined to make it work. After receiving a degree in engineering and working away from the farm, Ashton realized that he wanted to return to the family farm full time. Livestock provided an opportunity to be able to grow and allow multiple families to prosper.
Neighbors and members of the community were invited to celebrate the opening of Gronewold's new deep-pack cow/calf monoslope barn at an open house July 7.
Ashton Gronewold farms with his father Merlin and his brother-in-law Evan Davidson. They grow corn, soybeans and hay, along with their 350 head cow/calf operation.
"Our family has raised cattle for many years, but the addition of the new cow/calf barn allowed us the opportunity to add 150 cows to our farm without increasing the number of acres of pasture," Ashton Gronewold said.
The barn, built by Summit Livestock Facilities, is 100 ft. wide x 252 ft. long and has three pens to house cows and calves, with feed bunks on both sides. There is also an area for manure storage. The Gronewolds have had cattle in the new barn since January.
"We are extremely pleased with the condition of the cows and the growth of the calves in the new barn," Ashton Gronewold said. "There are so many variables that you have to contend with for cows raised out on pasture. We can better manage the amount of feed the cows eat and keep them more comfortable and productive during inclement weather."
The open house was a unique opportunity for attendees to tour the cow/calf barn. More than 300 people, including other cattle farmers and the general public, were able to see the latest products and technologies for cattle comfort and environmental stewardship. They were also treated to a free rib-eye sandwich cooked by Hancock County Beef Producers.
The event was coordinated by Summit Livestock Facilities and the Illinois Livestock Group (ILDG), which is a coalition of Illinois agricultural groups committed to expanding and growing the livestock industry. ILDG members include the Illinois Beef Assn., Illinois Corn Marketing Board, Illinois Farm Bureau, Illinois Milk Producers' Assn., Illinois Pork Producers Assn. and Illinois Soybean Assn. checkoff program. Part of ILDG's ongoing efforts is to help tell the positive story of livestock in Illinois. One way to accomplish this is helping plan and coordinate open houses for new livestock farms.
The beef industry is important to the Illinois economy. Every sector of the beef business calls Illinois home, from cow/calf producers to food processing. Live cattle sales total more than $5 million every day in Illinois, and that number increases many times with the addition of sales of fresh and prepared beef products.
Subscribe to Our Newsletters
Feedstuffs is the news source for animal agriculture
You May Also Like
---