New coalition looks to eliminate rural digital divide
New coalition looks to eliminate rural digital divide
Innovators and rural advocates join forces to deploy TV white spaces technology for high-speed broadband coverage in rural America.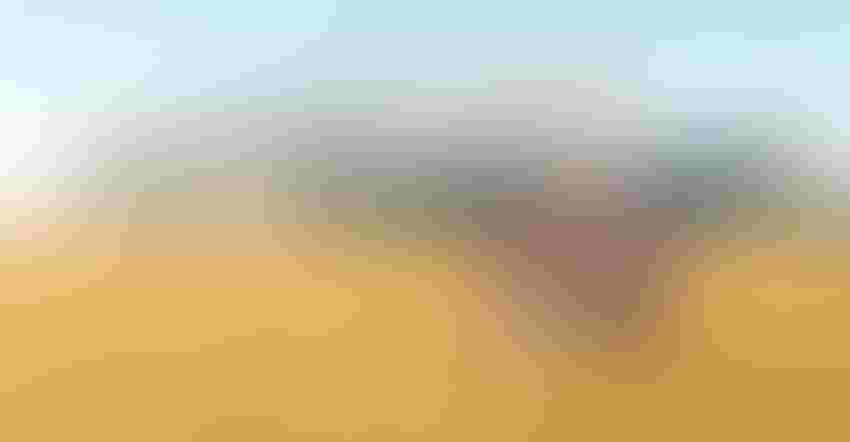 Rallying around a plan to eliminate the digital divide by 2022, a diverse group of community leaders, rural advocates and top innovators announced the national launch of the new Connect Americans Now (CAN) alliance (www.connectamericansnow.com).
The new alliance will work with the Federal Communications Commission (FCC) and other policy-makers to ensure that there is sufficient unlicensed low-band spectrum in every market in the country to enable broadband connectivity.
"All Americans – regardless of where they live – deserve access to high-speed internet," CAN executive director Richard T. Cullen said. "Without a broadband connection, millions of students struggle to keep up with their assignments, Americans in rural areas are unable to fully utilize telemedicine, farmers are denied the promise of precision agriculture and businesses are unable to tap into the world of online commerce. Congress and the FCC must stand with rural America by allowing internet service providers to deliver broadband via white spaces spectrum."
CAN's founding partners include Microsoft, ACT: The App Assn., the National Rural Education Assn., the Schools, Health & Library Broadband Coalition (SHLB), the Wisconsin Economic Development Assn., Alaska Communications, Axiom, Mid-Atlantic Broadcasting Communities Corp., the American Pain Relief Institute, HTS Ag and others.
As a part of the initial launch, CAN is forming partnerships across rural America to educate stakeholders about the opportunities available via long-range, wireless broadband over TV white spaces. They also are spearheading an advocacy campaign in Washington, D.C., where FCC regulators have the authority to make sufficient unlicensed spectrum available in each market for high-speed internet.
"There are amazing educational resources online, but students without broadband can easily fall behind their peers," National Rural Education Assn. executive director Allen Pratt said. "In rural communities, the digital divide is standing between millions of kids and the ability to research an author, watch a documentary or just turn in assignments. We want all students to learn the computer skills that will help them succeed in the 21st century. We urge regulators to open a dialogue with our team at Connect Americans Now and unlock the incredible possibilities offered by this low-band white spaces spectrum."
"A reliable and cost-effective broadband connection will change the lives of millions of Americans who live each day without this basic necessity," said Tad Deriso, president and chief executive officer of Mid-Atlantic Broadband Communities Corp. "Through our pilot project with Microsoft, we have witnessed the transformative effect that providing broadband via TV white spaces brings to rural families who otherwise could not obtain internet service and hope that the FCC will embrace the potential of Connect Americans Now's plan to close the digital divide."
"Times have changed, and reliable broadband access is no longer just a luxury," SHLB executive director John Windhausen said. "Libraries, clinics and other anchor institutions lie at the heart of rural communities across the heartland, but they can't provide the services people need without modern connectivity. SHLB is very pleased to join with Connect Americans Now to press for solutions that can work quickly to help close the digital divide and ensure that quality of life isn't determined by ZIP code."
The plan endorsed by CAN will rapidly accelerate the deployment – and reduce the cost – of high-speed internet service for 23.4 million rural Americans who live each day without broadband access. It does so by taking advantage of unused but powerful bandwidth below the 700 MHz frequency range – also known as TV white spaces – made available on an unlicensed basis. Wireless signals in this range can travel over hills and through buildings and trees and, therefore, are great for last mile broadband access in rural areas.
From education to telemedicine and precision agriculture to business development, closing the digital divide could transform the lives and livelihoods of rural Americans from all walks of life.
Subscribe to Our Newsletters
Feedstuffs is the news source for animal agriculture
You May Also Like
---