National monument review sent to Trump for final consideration
National monument review sent to Trump for final consideration
Trump initiated review to give rural communities a voice in federal land management decisions.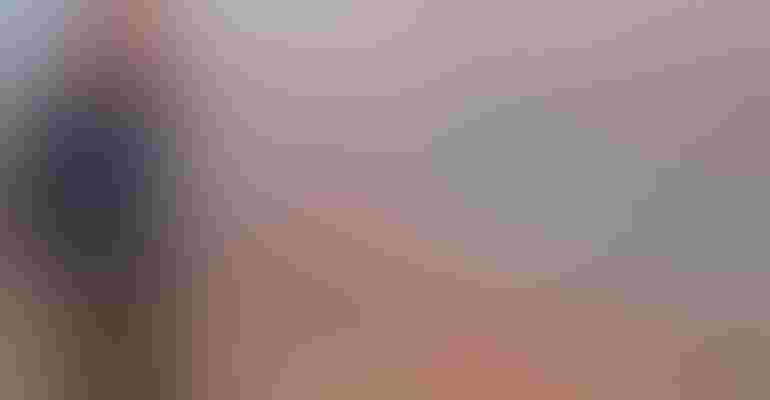 Interior Secretary Ryan Zinke tours Bears Ears national monument.
Department of Interior
Secretary of the Interior Ryan Zinke sent a draft report Thursday to President Donald Trump after an extensive review of Antiquities Act designations. The 120-day review included more than 60 meetings with hundreds of advocates and opponents of monument designations, tours of monuments conducted over air, foot, car and horseback (including a virtual tour of a marine monument) and a thorough review of more than 2.4 million public comments submitted to the U.S. Department of the Interior on regulations.gov.
Since 1996 alone, the Antiquities Act has been used by a President 26 times to create monuments that are 100,000 acres or more in size and have included private property within the identified external boundaries. While early monument designations focused more on geological formations, archaeological ruins and areas of historical interest, a more recent and broader interpretation of what constitutes an "object of historic or scientific interest" has been extended to include landscape areas, biodiversity and view sheds.
A summary of the report noted that existing monuments have been modified by successive presidents in the past, including 18 reductions in the size of monuments, and "there is no doubt that President Trump has the authority to review and consider recommendations to modify or add a monument," the report summary noted. 
"No President should use the authority under the Antiquities Act to restrict public access, prevent hunting and fishing, burden private land or eliminate traditional land uses, unless such action is needed to protect the object," Zinke said."The recommendations I sent to the President on national monuments will maintain federal ownership of all federal land, protect the land under federal environmental regulations and also provide a much-needed change for the local communities that border and rely on these lands for hunting and fishing, economic development, traditional uses and recreation."
While traveling across the country, Zinke met with hundreds of local stakeholders and heard concerns about some national monuments having a negative impact on such things as local revenue from federal lands, agriculture, private property rights, public access to land, traditional tribal uses of the land and timber harvesting.
The report summary noted that comments received were overwhelmingly in favor of maintaining existing monuments and "demonstrated a well-orchestrated national campaign organized by multiple organizations."
Opponents of monuments primarily supported rescinding or modifying the existing monuments to protect traditional multiple use, and those most concerned were often local residents associated with industries such as grazing, timber production, mining, hunting, fishing and motorized recreation. Opponents pointed to other cases where monument designation resulted in reduced public access, road closures, hunting and fishing restrictions, multiple and confusing management plans, reduced grazing allotments and timber production and pressure on private land owners encompassed by or adjacent to a monument to sell.
The Public Lands Council and the National Cattlemen's Beef Assn. said they were encouraged by the report and called for swift action. Ethan Lane, executive director of the Public Lands Council, stated, "It is clear that presidents have repeatedly abused their authority under the Antiquities Act, locking up over 250 million acres of land and water without local input or economic analysis. We are grateful to Secretary Zinke and his team for soliciting feedback from those most affected by executive land grabs and look forward to swift action from the White House in response to the recommendations that aligns with the original intent of the Antiquities Act."
However, Sen. Debbie Stabenow (D., Mich.), minority leader on the Senate Agriculture Committee, said she was "deeply concerned" by the recommendations because the Trump Administration refused to release the full report.
"These are public lands, and the public has a right to know when their treasured monuments are on the chopping block," Stabenow said. "Proceeding with these recommendations is irresponsible and betrays our duty as stewards of our public lands and forests. I strongly urge the Trump Administration to reject the recommendations and instead work together to strengthen our public lands and forests."
Subscribe to Our Newsletters
Feedstuffs is the news source for animal agriculture
You May Also Like
---