Nanotech test detects mastitis earlier
Nanotech test detects mastitis earlier
New technology detects early stages of subclinical mastitis in dairy cattle.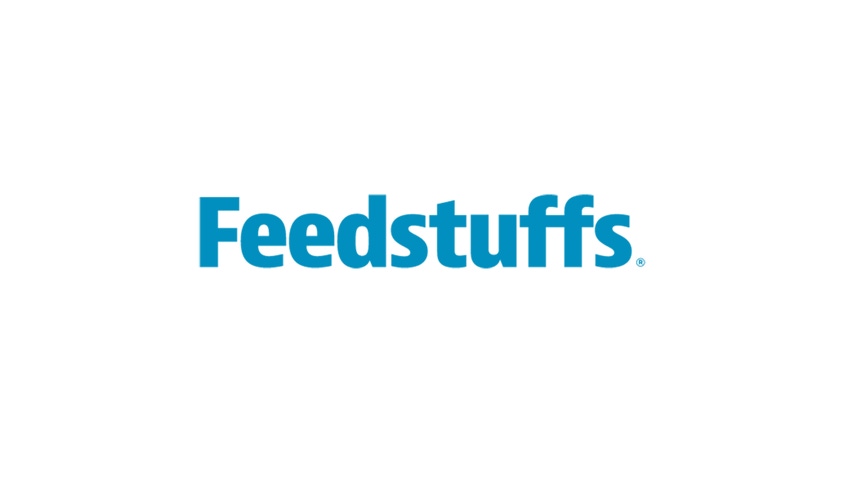 KANSAS State University-developed technology that detects the early stages of subclinical mastitis in dairy cattle may help U.S. dairy producers save some of the billions of dollars lost to the disease each year.
Deryl Troyer, Kansas State professor of anatomy and physiology, is leading a project with Stefan Bossmann, professor of chemistry, that uses nanotechnology to positively identify mastitis in dairy cattle earlier and at a lower cost than current technologies on the market.
Mastitis is a disease that inflames and eventually scars the udder tissue of dairy cows, reducing milk production and altering milk composition. It is the most common disease in U.S. dairy cattle and costs the U.S. dairy industry more than $2 billion annually in losses.
"The classical mastitis tests estimate the numbers — not the activity — of neutrophil cells, which are the dominant cells that travel to the inflamed udder during mastitis," Troyer said. "Many times, early and emerging cases of mastitis are not caught by the tests because they count the numbers rather than the activity. These are often the most important cases to catch."
Early detection will help dairy producers better treat cows with emerging cases of mastitis as well as reduce transmission to other cows in the dairy operation.
The project uses the team's nanoplatform technology that can quickly detect cancer cells and tumors before physical symptoms ever appear. The researchers said the test was easily translated to mastitis detection because several of the enzymes that cause inflammation in human cancers also cause inflammation in the udders of dairy cows.
"We looked at about 30 enzymes and identified three that are highly indicative of mastitis," Bossmann said. "These three enzymes and this nanoplatform make it possible to detect preclinical mastitis cases that have high enzymatic activity but a low somatic cell count. These cases have previously been undiscoverable, so there is not a test on the market for this combination."
To test for mastitis, a sample of pasteurized milk is put into a buffer solution containing the enzyme-detecting nanoplatform. The nanoplatform consists of iron nanoparticles coated with amino acids and a fluorescent dye. The amino acids and dye interact with enzymes in the milk. The sample is incubated for up to 30 minutes and then examined for three enzymes that cause mastitis.
Recent tests in Troyer's and Bossmann's laboratories have detected subclinical mastitis in fewer than five minutes.
The researchers said their mastitis test could be used today by large-scale dairies and eventually by robotic dairy facilities. Researchers hope to make the test a more viable option for individual and smallholder dairy operations through further development.
The Kansas State University Research Foundation, a nonprofit corporation responsible for managing technology, has filed a patent application for the nanoplatform transfer activities at the university. It can be licensed through the Kansas State University Institute for Commercialization by contacting (785) 532-3900 or [email protected].
Ethanol co-products
Dried distillers grains with solubles (DDGS) are increasingly common in swine diets in the U.S., and in recent years, different types of DDGS have come on the market.
"Ethanol plants use different procedures to produce DDGS, which results in different end products," said Hans H. Stein, a professor of animal sciences at the University of Illinois.
"To produce conventional DDGS, the corn is cooked to gelatinize starch prior to fermentation. However, uncooked DDGS can also be used if specific enzymes are used to pre-digest the starch prior to fermentation," he said. "Some ethanol plants also use a different fractionation technology to produce DDGS with more protein than conventional DDGS."
Stein's team tested diets containing 30% conventional DDGS (DDGS-CV), high-protein dried distillers grains (HP-DDG) or uncooked DDGS (DDGS-BPX) and compared them with a corn/soybean meal basal diet. They conducted one experiment using growing pigs and another experiment using finishing pigs to determine if the pigs' stage of growth affected their utilization of the different ingredients.
Results indicated that pigs fed DDGS-CV, HP-DDG or DDGS-BPX had no differences in average daily gain, average daily feed intake or gain:feed compared with pigs fed the basal corn/soybean meal diet. This was true for both growing and finishing pigs.
With a few exceptions, there was no difference in retention of energy, protein or lipids among pigs fed the test ingredients, Stein said. Growing pigs fed the basal diet retained more protein than pigs fed DDGS-CV or HP-DDG. Finishing pigs fed DDGS-BPX had greater lipid gain than pigs fed DDGS-CV. Net energy in DDGS-CV was greater than in HP-DDG or DDGS-BPX if fed to finishing pigs, but that was not the case if fed to growing pigs.
"Results from this study indicate that whereas there are some differences in retention of energy and nutrients among the different sources of DDGS, these differences are not of such a magnitude that they affect growth performance," Stein said. "Conventional, high-protein or uncooked DDGS can be included at up to 30% in growing and finishing pig diets without a negative effect on performance."
The study was published in a recent edition of the Journal of the Science of Food & Agriculture and was co-authored by Nestor Gutierrez, Dong Yong Kil, Yanhong Liu and James Pettigrew.
Poultry vaccine
A vaccine that protects chickens against two infectious poultry diseases has been developed by researchers with the U.S. Department of Agriculture's Agricultural Research Service (ARS).
Microbiologist Qingzhong Yu and his colleagues at the ARS Southeast Poultry Research Laboratory in Athens, Ga., created a vaccine that is effective against infectious laryngotracheitis (ILT) and Newcastle disease (ND).
ILT and ND are two of the most economically important infectious diseases of poultry. They cause sickness and death in commercial poultry as well as in some wild birds throughout the world.
By using reverse genetics technology, Yu was able to generate new dual vaccines by inserting a gene from the ILT virus into the ND virus's LaSota vaccine strain, which has been used for more than 50 years to protect poultry from ND.
Vaccines were tested in more than 100 one-day-old chickens and 120 three-day-old commercial broilers. All vaccinated birds were protected against both ILT and ND challenges. They showed few or no clinical signs and no decrease in bodyweight gain. The vaccines were found to be stable and safe in chickens of all ages, ARS reported.
According to Yu, the new vaccines are safer than the current live-attenuated ILT vaccines. They can be safely and effectively given by aerosol or drinking water to large chicken populations at a low cost.
This research was recently published in the Journal of Virology.
Forage strategies
Dairy producers spend a great deal of time and money producing high-quality forage to satisfy the needs of their dairy enterprise. With slimmer margins for dairy producers expected in 2015, it's not too late to review strategies for forecasting forage production and conserving the feed on hand in order to reduce expenditures.
"One of the biggest areas of improvement that we continually see is that producers do not conduct an animal inventory or a forage usage projection," said John Binversie, dairy specialist with Landmark Services Cooperative. "If we know livestock inventories and have a balanced ration in place, creating a budget for total tons of forage needed for the season is a fairly simple task."
Build a budget. To build a forage usage projection or budget, all forage-consuming animals must be accounted for, Binversie said. Rations fed will dictate the total tons of forage needed to satisfy the overall forage demands on the operation.
Don't overlook taking normal levels of shrinkage into consideration when creating a forage budget, Binversie said. Producing approximately 15% more than anticipated forage needs will allow for ample carryover in emergency situations.
Remember that corn silage increases in digestibility throughout its storage. As a result, new-crop corn silage should have an appropriate period of time to improve in terms of feed value. By producing a minimum of three months of carryover corn silage, dairy producers can maximize the nutritional value of the feed they have already harvested.
Evaluate harvest and storage. Poor harvesting and storage techniques ultimately lead to the loss of countless tons of forage each year. A variety of tools are available to combat these costly expenses that often are unaccounted for.
Forage inoculants are one such tool that can help reduce shrink.
"While the upfront cost of preservatives may cause some to second guess their economic return, studies have consistently shown a three-to-one cost advantage," Binversie said.
Those who use bunkers and piles as a storage medium can take extra precautions that will lead to less spoilage. Pack thin layers of forage at appropriate dry matter levels to expedite the fermentation process. Covering bunkers or piles with a thin layer of oxygen barrier film and a cover of black and white plastic will prevent moisture and oxygen from entering. Covering the sidewalls of a cement bunker with plastic as an added precaution against spoilage is just one more way to prevent the waste of valuable feed, Binversie added.
Creative solutions. Review the nutritional demands of the livestock on the operation.
"Perhaps, there is an opportunity to grow a crop that produces higher tonnage at a lower nutritional value," Binversie said.
Scouting for high-quality dry hay early in the buying season is another way to offset costs.
"Dairy producers can be better prepared for the forage demands of their herd by building a budget, conserving inventories and considering other creative solutions," Binversie said. "It's never too early to begin planning. Start today."
Volume:87 Issue:D1
Subscribe to Our Newsletters
Feedstuffs is the news source for animal agriculture
You May Also Like
---